Emotional overeater? What's eating you meeting

Sunday, May 21, 2017 from 9:00 AM to 10:00 AM (EDT)
Event Details
Are you struggling with your weight? An emotional eater? Do you have an unhealthy relationship with food?
If you use extreme methods to lose weight? - yoyo dieting, binging, purging, pills, extreme plans and you are frustrated. You are not alone and there is a solution to stop the food obsession.
No diet, no supplement, no judgment meeting just 100% sustainable recovery. 
Register Now and stop the suffering, the shame, the guilt and stop beating yourself up.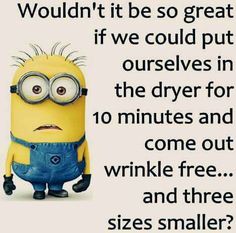 When & Where

So Why Weight online or
941 Coco Plum Way
plantation, FL 33324


Sunday, May 21, 2017 from 9:00 AM to 10:00 AM (EDT)
Add to my calendar
Organizer
Why Weight for Recovery
HeidiE & dr. felice created the Why Weight for Recovery community to be of service to those who suffer with food related issues.  We are men and women who have an unhealthy relationship with food, struggle with our weight, many of us are emotional compulsive over eaters, bingers, purgers & food addicts.  We are doers, mothers, fathers, sisters, brothers, sons and daughters constantly juggling the world around us many times putting others first without nurturing ourselves. We often use food not as nourishment but as a means of medicating ourselves often making unhealthy choices, eating past full and not achieving success in terms of our health and health lifestyle goals.
Our wish is that you find recovery and live a happy and healthy life.  Our mission for our community, is that it is a comprehensive resource, a place of gathering, a source of encouragement and empowerment for teaching and learning from others.  You are not alone.  Through sharing tools, knowledge and experience with like minded people who have been able to let go of the shame and pain of past behaviors and are living healthy happy lives.  
We have found that it's not what we're eating rather what's eating us that is the issue and have developed tools and opportunities open to all who struggle.  For us who suffer ~ we thrive and succeed best being in community, as our past behaviors show that we have not done so well on our own.  We want you to succeed, believe that you can do it because others have, and you can too.
Your friends in recovery dr. felice & HeidE
Emotional overeater? What's eating you meeting