Description
Emotional Intelligence: Maximizing Your Influence with Staff, Volunteers and Donors
In a study of over 200 global companies, Emotional Intelligence was found to be more important than IQ and technical skills for jobs at all levels.
Discover how you rate in the areas of Self-Awareness, Self-Management, Other Awareness, and Relationship Management. You'll learn how to further leverage your greatest areas of strength and identify your greatest opportunities for getting the results you desire and maximizing your influence with staff, volunteers and donors.
---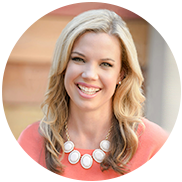 Elise Boggs is a San-Diego based consultant, speaker, leadership coach and university professor. Her passion is to equip the next generation of marketplace leaders to change the world.
----
The contents of the workshop and associated materials are intended to provide helpful and useful material on the subjects addressed in the workshop. By participating in this workshop, participants agree that Leichtag Foundation and its subsidiaries will be held harmless by the participants and its sponsoring organziations.