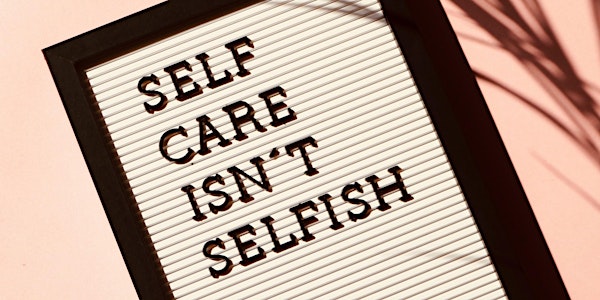 EMOTIONAL INTELLIGENCE: What it is/Why it is Crucial/Ways to Improve Yours!
Emotional Intelligence is extremely important for law enforcement officers, as it can help promote better emotional and mental health.
Refund Policy
Contact the organizer to request a refund.
About this event
TOPIC:
Emotional Intelligence (EQ) is an individual's ability to understand his or her own emotions, motivations, and triggers; the ability to manage and regulate emotions; and to understand others' emotions in a way that allows interpersonal engagement in deeper, more meaningful ways. High emotional intelligence also fosters better listening skills; more compassion and empathy; and, through stress awareness and management, increased resilience.
Emotional intelligence is extremely important for law enforcement officers, as it can help promote better emotional and mental health. This is crucial in a field plagued with stress, burnout, mental disorders, and an increasing number of suicides due to the overwhelming pressures of the profession. Emotional Intelligence also fosters strong communication, collaboration, and increased professionalism. It can be learned and improved upon and, because these skills are personal, Emotional Intelligence can lead to better work-life balance.
This interactive course will: look at current data on mental health and wellness in law enforcement; describe the basic neuroscience behind the body's stress response; explore what mindfulness is and how mindfulness techniques can be used to manage emotional responses to minimize reactions; look at what emotions are and how to name them; differentiate between sympathy and empathy; identify methods to improve communication with difficult people; discuss types of stress, the impact of stress on the body, and how to use self-awareness to manage stress; and explore ways to improve resilience.
Class activities from this course include:
• Basic mindfulness techniques, including breathing and mediation
• Video analysis to explore key concepts
• Mindful journaling
• Empathetic listening activities
• Interactive activities to identify ways to use recovery to minimize stress levels.
TARGET AUDIENCE: ALL members of the criminal justice and legal community (sworn or non-sworn).
INSTRUCTOR: Rebecca J. Bandy serves as the Director of The Florida Bar's Henry Latimer Center for Professionalism. Prior to joining The Florida Bar, Ms. Bandy was an associate attorney at the Law Offices of Thomas L. Powell, PA in Tallahassee, Florida. She earned her Juris Doctor from the Florida State University College of Law. She earned her Bachelor's in Communications with Honors from Jacksonville University and her teaching credentials at Georgia Southern University.
Ms. Bandy has attended the National Legal Mentoring Symposium; the Search Inside Yourself Leadership Institute at Georgetown University; the National Mindfulness Summit in Washington, DC; resilience training at Johnson and Johnson's Human Performance Institute; and has received a Mental Health First Aid certificate. She regularly speaks to legal professionals, law school students, and Florida Bar staff on general professionalism, mindfulness-based emotional intelligence, the impacts of loneliness, mentoring, networking, gratitude, resilience, interpersonal communications skills, active listening, implicit bias, and team building.
DATES & TIMES: Tuesday, February 21, 2023 - 1:00pm until 5:00 pm (EST)
COST: $199.00 per person ($3.00 registration fee)
• You will be sent a Zoom Link one week prior to the class
• We will send out the class materials electronically (via e-mail)
PAYMENT OPTIONS:
• Check made payable to:
TRAINING FORCE USA, 3681 Loma Farm Road, Tallahassee, FL 32309
• Purchase Order
• Credit Card payment made online
Cancellations and Substitutions:
• Upon submission of this registration, participants are responsible for payment of this course. Please note that if you do not attend, you are still responsible for payment.
• Substitutions may be made at any time by phone, e-mail or online at the registration site.
QUESTIONS: Phone: 850-251-1223 E-mail: contactus@trainingforceusa.com