Sales Have Ended
Registrations are closed
Thank you for your amazing interest. Please check back for more EQ + SEL Summit Event days. To learn more please visit: https://equip2achieve.org. We are continually seeking speakers and partners.
Sales Have Ended
Registrations are closed
Thank you for your amazing interest. Please check back for more EQ + SEL Summit Event days. To learn more please visit: https://equip2achieve.org. We are continually seeking speakers and partners.
EQuip to Achieve Summit seeks to equip educators. This Summit will focus on the important social emotional skills needed to be successful
About this event
The EQuip to Achieve (EQ2A) Summit: Title 1 Schools Only
(EQ + SEL + Mindfulness + Remote Learning for Parents, Educators, and Specialists)
The purpose of the EQuip to Achieve Summit is to equip educators, SEL practitioners, and parents with the skills and practices they need to help children overcome stress, ease anxiety, and continue to thrive during remote learning and beyond. We will focus on emotional intelligence (EQ), social-emotional learning (SEL), mindfulness, technology, blended and remote learning solutions.
During the pandemic certain communities and schools have been more affected than others. As such we are offering 2/3 rd of our tickets to low income communities without costs/ free. We look forward to learning from, sharing, and lifting up all members within our global community.
The EQ2A team feels the excitement, rush, and energy that comes with knowing that a fantastic experience is right around the corner! this your first time hearing about the EQ2A Summit? Check out our website ( https://equip2achieve.org ) for more information.
If you want to Speak, Partner, Volunteer, or have any questions such as bulk registration forms, please contact us (https://equip2achieve.org/contact/).
A vision and passion for education, emotional intelligence, and innovation.
45+ Speakers, 8 Live/ Networking Sessions, ISBE Credit, EdTech Fair, Free Digital EQ/SEL Resources, and new EQ/SEL Collaboration/ Community Platform… and much more.
Sessions
Sessions for Educators & Parents
Sessions for Educators
Sessions for Parents
Live & Networking Session
Attendee Benefits
Over 40 on-demand, 60 min sessions with experts and practitioners
Ability to access content for extended viewing
ISBE professional learning credits available for educators
Ability to download speaker resources, contact info, etc.
Certificate of Completion available for each completed session
Live interactive sessions (Lego, Exploratorium…) (Full access version only)
Live Speaker Panels with discussions on EQ/SEL and mental health's most pressing topics (Full access version only)
Live Networking Events to connect parents, teachers, specialists, and technologists (Full access version only)
Free access to digital EQ360 assessments and tools during and after summit
Multiple digital communities to exchange ideas during and after the summit
edTech fair to explore the best and newest technology to help maximize student learning and save time.
CoHosts
Our CoHosts are excited to bring this Summit to every Educator, SELPractitioner, and Parent's homes very soon! With the increase in remote learning, we are adapting and listening to the of our community growing needs. We need to provide better ways to internalize the information taught remotely, and help children maintain and even increase their Emotional Intelligence during this time. We are happy to provide a Summit that finds solutions to all of these and more!
Our Speakers
All of our speakers are experts in Social Emotional Learning, Emotional Intelligence, and education, and are passionate about empowering people for social good, and helping them achieve their full potential. They want to share their expertise with the rest of the world. Join us to hear their practical advice and how they are navigating this new reality using Emotional Intelligence and what you can do to improve your own and the emotional intelligence of the children in your life.
Partners:
The A-Team, AVANCE, AWS EdStart, Black Learners Matter, B.R.I.D.G.E., Chicago Literacy Alliance, Children & Teachers Foundation of the Chicago Teachers Union, Choose Love Movement, CREOPIA, Design for All Foundation, EduDream, gBETA, Illinois Digital Educators Alliance, Impact Lives: Touch Gift Foundation, iSchool Initiative, Lauren Mauel Academic Coaching, Midwest Tech, OutWrite Youth Program, Project: Vision, Rise First, SITE, Startup Boost, Startup Chicago, Solcademy, Southern Word, The Chicago School of Professional Psychology, The Lucky Trikes, USC Rossier EdVentures, Village Coaches
Thank you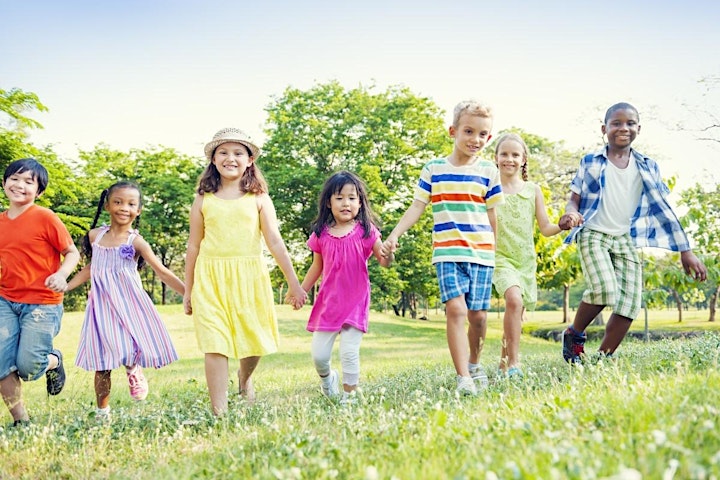 Organizer of Emotional Intelligence Summit for K-8 Educators (Title 1 Schools Only)