Emotional Intelligence in Healthcare

Friday, December 16, 2016 from 12:00 PM to 1:00 PM (PST)
Event Details
Emotional Intelligence in Healthcare:
Improving Sensitivity and Communication Skills to Enhance Positive Work Relationships and Patient Care
Working in a fast-paced, high-pressure healthcare environment can be very stressful, leading to aggressive behavior, poor relationships, and compromised patient care. Join Alan H. Rosenstein, M.D., M.B.A, a disruptive behavior specialist, as he explores how to utilize emotional intelligence to combat these negative consequences. Improving sensitivity and communication through self-awareness and self-management can transform the quality of relationships and create an environment in which empathy and caring can occur.
What:  Online Webinar presentation

When: December 16 -  12:00 pm PST (San Francisco) World Times
How: Register for the Live Webinar (includes a link to the recording) or the Recording Only.
Registration is free or you may choose to register and donate. Donations go to Six Seconds, a 501(c)3 nonprofit working toward a billion people practicing emotional intelligence. The Talents for Tolerance workshop and Brain Talent Profile was created by Six Seconds, The Emotional Intelligence Network (www.6seconds.org), a global nonprofit supporting people to create positive change - everywhere, all the time.
Presenter:
Alan H. Rosenstein M.D., M.B.A.
Host: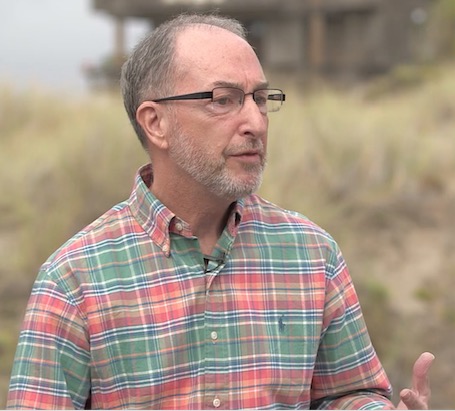 Paul Stillman, Ph.D., LFACHE, Director of Organizational Vitality
Paul has over 30 years of experience as a healthcare executive and consultant, with a focus on strategic planning, hospital operations, and cultural transformation around an ethic of patient-centered care. He has a doctorate in human and organizational systems and a research interest in sustainability. Paul is currently the Director of Organizational Vitality for Six Seconds.
Organizer
Six Seconds
Six Seconds is a global network of change makers committed to supporting one billion people to practice emotional intelligence.
We are a not-for-profit organization, dedicated to supporting people to create positive change -- everywhere, all the time.  Our network is global, with offices and representatives in 25 countries, and members everywhere... practicing the skills of EQ so people create stronger connections, make more sustainable decisions, and thrive.