Description
KNOWING YOURSELF IS HALF THE BATTLE!
Half-day Emotional Intelligence Training Workshop
Emotional Intelligence has been the buzz word for the last 20 years in organizations, but what is the business case for emotional intelligence? High emotional intelligence is associated with strong employee engagement, effective leadership and building a successful job path.
In this half-day workshop, participants will learn how to heighten their self-awareness and manage their emotions by analyzing the impact of reacting vs. responding. Through peer and group activities, participants will use the process and strategies of emotional intelligence to counter "triggered reactions" which can positively influence engagement, performance and leadership.
Emotional Intelligence training is for anyone looking to improve their interpersonal relationship skills and is valuable for all levels of employees. Registration for this class includes the Emotional Intelligence 2.0 book and assessment. Each participant will receive the assessment the week before training to be completed before October 13th.
Presented by: Lorraine Medici, Director of Training and Development, Express Employment Professionals
Lorraine Medici is the Director of Training and Development at Express Employment Professionals of Grand Rapids. She has successfully launched Purpose-Driven Leadership Training, a Leadership Academy targeted at helping develop managers and leaders at all levels in manufacturing and other industries. Lorraine is also certified in DISC and Emotional Intelligence training. She is an approved Training Partner with the Human Resource Certification Institute (HRCI). She is also an Associate Certified Coach and Master Practitioner for the ELI (Energy Leadership Index) Assessment. Lorraine has extensive experience as a personal development coach and workshop facilitator in the areas of leadership, teambuilding, and sales.
As a certified coach, Lorraine works closely with clients to help diagnose company challenges and provide action plans to enhance employee engagement, build stronger leadership teams, increase retention and bring about cultural awareness through workshops and personal coaching.
---
Event Details
Date: Thursday, October 13, 2016
Location: Express Employment Professionals Training Center:
1760 44th St. SW, Suite 10, Wyoming, MI 49519
Time: 8:00am-12:30pm
Cost: $149, Includes EI book and assessment and Full Hot Breakfast
Registration Deadline: Sept. 30, 2016 - Class size is limited to 24 participants—register early to guarantee your spot.
If you have any questions, need help registering, or would like to be invoiced for this event, please contact: Lorraine Medici, Director of Training and Development 616.281.0611, Lorraine.Medici@expresspros.com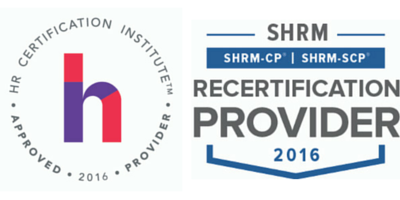 This training is approved for 4 HRCI and SHRM general recertification credits!