Description
Emotional Intelligence EQ-i 2.0 & EQ 360 Certification
Are you a professional involved in HR, executive management, organizational and human capital development?
Are you a leader, a coach, or a consultant?
Are you involved in education, social work, healthcare, or psychology?
This May,
coREACH will provide you 4-days Practitioner Training and Certification to certify you locally and internationally to use the EQ-i 2.0 and EQ 360 tools.
What are the EQ-i 2.0 and EQ 360 assessments?
Emotional Intelligence assessment reports that focus on the skills and abilities of individuals, students, employees, groups, teams, and the development of their skills.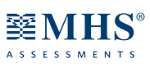 Do you know that the EQ-i is the first scientifically validated Emotional Intelligence tool in the world. Upon receiving your certification in EQ-i 2.0, EQ 360
You will earn ICF Approved CCE Credits
With Core Competencies 9.25 and Resource Development 6.75.
By gaining the certification you will:
Be eligible to take the assessment and receive feedback from an experienced coach.

Learn how to interpret reports and provide meaningful feedback from an experienced Master Trainer.

Gain a certificate that accredits you as a Certified Trainer and provides you with free tokens to help start-up your business.
Here are some of the other advantages you will get with the certification:
Diversify your practice by using our assessment in a variety of different ways: leadership development, executive coaching and more.

3 Workplace & 2 leadership assessments for you to start your practice.

5 Hours free of charge rent to deliver your debrief sessions at our facility.
What is Emotional Intelligence?
A set of emotional and social skills that influence the way we perceive and express ourselves, develop and maintain social relationships, cope with challenges, and use emotional information in an effective and meaningful way.
Trainer:
Reem AlJizawi, EQ-i 2.0 & Pearman Personality Integrator consultant & trainer, and an Emotional Intelligence, Executive & Team coach.
Training Schedule:
Thursday, May 10th: 5:30 PM - 9:30 PM (4 Hours).

Friday, May 11th: 4:00 PM - 9:15 PM (5:15 Hours).

Saturday, May 12th: 11:00 PM - 4:15 PM (5:15 Hours).

Sunday, May 13th: 5:30 PM - 9:30 PM (4 Hours).
Certification Cost:
US $ 2,320.
Upon your registration, you will receive an email with the official registration form.
For any inquiries, email us at REACH@coREACH.co