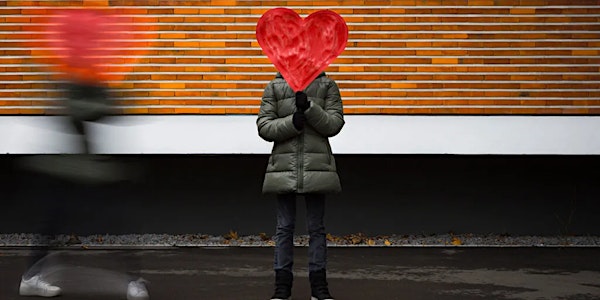 Emotional Fitness for Dating
Make the most of your time between relationships
Refund Policy
Refunds up to 7 days before event
About this event
Sometimes it's easy to see if someone is not yet emotionally fit to date: they are still blaming and vilifying their previous partner - or they are fixated on them - shadow stalking them on social media, and still "not over" them. Maybe they are even in outright grief or in a defeatist mode about the future.
Or maybe they are resentful. Not just about her, but about women in general - or relationships in general - and have a generally negative outlook on both. You'll hear them making global negative generalizations like "all women are ________", "relationships are just _________ ", or "I am never going to _____________ " and "Maybe I should just _________".
That, in some ways, is more subtle but also more insidious as it colors your outlook in a negative way. Those generalizations - created in their pain - turn into beliefs that then are solidified by confirmation bias and then turn into "truths".
Or, even more subtle, but perhaps more frustrating for them is they are healed, but they keep attracting or being attracted to the same kind of person and having the same unfulfilling results, Same toxicity, same kind of dysfunction, or maybe just the same unfulfilling, milquetoast results.
Or maybe you plow through a bunch of disconnected, casual sexual interactions and wake up with regret.
Or maybe you give up on love and think things like "passion is unsustainable" and go for a really good, stable practical relationship that … bores you.
But enough about the negative signs. There are more, but enough of that.
Here is the harsh reality: unless and until you have arrived at a place where you can truly appreciate and have authentic appreciation for men or women in general and the feminine and masculine in specific and can look back on your past relationships and see how each of them and see the benefits of each and are clear about what you learned from it AND are clear about your part - taking responsibility for your part - AND are more clear about the qualities and characteristics you want in your relationship and in a partner in the future.
You are not yet mentally and emotionally fit enough to date - and the results will be predictable. Predictably sad and frustrating.
That's the bad news.
The good news is ALL of this can be resolved far more easily than you think it can be. You need the tools, structures, mindsets, and frameworks to do it.
If you want to begin the path to becoming mentally and emotionally fit - so you can find and attract the kind of woman you want - join Mariah Rossel and me on August 20th and get fit.
You deserve it.
And the next lover or partner you choose does too.
Covered in this 1-day immersion:
Emotional Fitness to Date - Dating Readiness
Dissolving:
Grief
Anger
Resentments
Emotional Enmeshment
Mindsets for transformation of the past and posibility for the future
Learning From the Past to Prepare For the Future - Turning Heartbeak into Gold
Taking inventory of the qualities, charachteristics you want in a partner
Values inventory - what's most important to you in relationships and how that would show up in your relating and in your partner
Which qualities and charachteristics are you a no to
Conversations to Determine Fit and Deepen Connection
Advanced language patters and structure
Dating strategies from the first date and beyond for connection and discovery
How to conciously set up your relationship for success with agreements, understandings, and shared reality around approch and form
Conflict resolution - effective approaches to resolve conflict rapidly and thoroughly
The orientation of discovery and curiosity and how to integrate that into your communication
Online Dating
Do's and Don't
Best practices - from photos to profile text to app selection
How to filter out the BS
How to move it forward and determine fit and chemistry sooner rather than later
Green flags