Emotion & Motivation for Digital Behavior Change [N1] - Los Angeles (1-day Workshop)

Monday, November 28, 2016 from 9:00 AM to 5:00 PM
Event Details

Los Angeles
28 November 2016
9:00 am - 5:00 pm
If you qualify for our discount codes, you can save up to 15% more.
---
In this 1-day workshop, you'll learn how to develop interactive design and marketing strategies based on a combination of psychology and neuroscience, which we present in straight-forward lessons that are practical and result-focused.
This workshop will improve your knowledge of human-centered design by teaching you emotional design strategies, based on a solid grounding in the science of user emotion, motivation, cognition, and behavior.
You will learn how to develop interactive design and content strategies to evoke positive emotions such as anticipation, happiness, attachment, and pride, and how to avoid accidentally triggering negative user emotions such as stress, social anxiety, shame, and resentment.
Our ultimate goal is to help you build emotionally rewarding websites, mobile apps and digital campaigns, that win your users' trust, shape their habits, and form long-term relationships with your brand.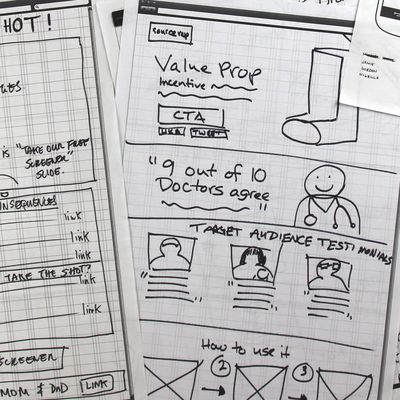 Who this workshop is for
This course is designed for digital professionals who want guidance on science-based design and industry best practices. This course is ideally suited to:
Usability and UI/UX professionals
Graphic designers and interactive designers
Digital marketing and advertising specialists
Content strategists and web writers
Health promotion specialists
Conversion optimization & marketing researchers
---




What they're saying about Brian's workshops

"Great workshop! I enjoyed the training and it was very useful. We will start implementing some of the ideas in our projects."
-Alex Aranda, Senior User Experience Designer, Samsung Electronics
"Participants at any level of digital marketing expertise will get value out of this class."
-Emily Stone, Senior Partner Marketing Manager, Microsoft
"Brian really helped with illustrating persuasive design concepts and will help drive design decisions in the future."
-Robert Hendry, Product & User Experience Leader, Salesforce.com Inc
"An invaluable course to understand and practically apply persuasive digital behavior principles and architectures.  I will certainly be applying this knowledge to my work as an e-learning/UI designer."
-Derrin Edwards, eLearning & UI Design Lead, Ericsson
"This workshop helped me to gain more insight into becoming a better UX designer. The page audits are tremendous and the toolkit is something I will use on a daily basis."
-Czara de la Llana, Senior Interaction/UX/UI Designer, Yellow Pages
"This course was exactly what I was looking for. While I am familiar with the tools and tactics used in digital marketing I now have more insight to WHY we use/implement them."
-Rochelle Skywarok, Digital Marketing Strategist and Investor Relations, Kin Communications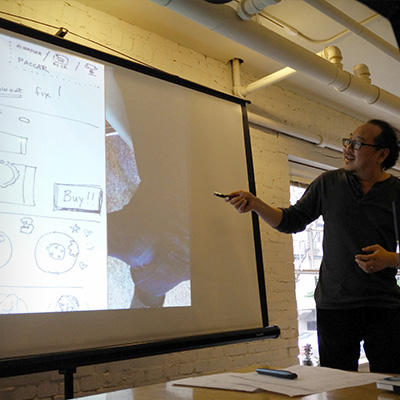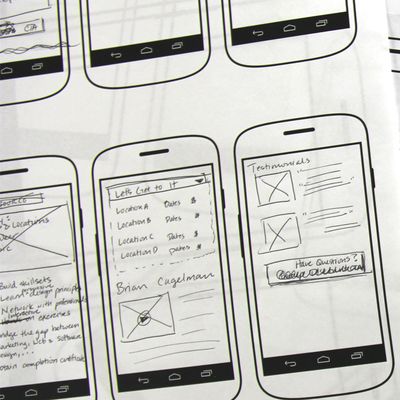 Limited class size 
We keep our class size small, to ensure that you enjoy a great learning environment. Since our classes are limited, we recommend that you reserve your spot as soon as possible. If the class is full, please join our waitlist and we'll notify you if a ticket becomes available.
---
Guarantees, Terms and Conditions
This workshop is subject to AlterSpark's guarantees, terms and conditions.
When & Where

BLANKSPACE
529 S Broadway (@ Pershing Square)
Los Angeles, CA 90013


Monday, November 28, 2016 from 9:00 AM to 5:00 PM
Add to my calendar
Organizer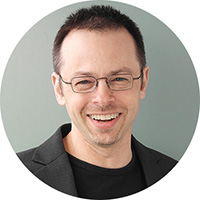 I ran my first online social change campaign in 1998, which launched my career in digital behavior change. As a practitioner, I've run and evaluated numerous online project and campaigns for the United Nations, corporations, non-profit organizations, health agencies, and small businesses. As an academic, I completed a PhD in digital behavior change, and published my findings in the world's top scientific e-health journal.
As a teacher I've trained well over 1,600 professionals from 1200 companies on how to use digital psychology, including well known firms, such as Samsung, Salesforce, Microsoft, PayPal, and even Pentagon invited me to educate them on digital psychology. I also teach at York University.
Finally, I've spent several years developing these workshops into the best possible training on the subject. You'll enjoy a down-to-earth and fun vibe, combined with deep learning, and lots of hands on exercises. Reach out if you have any questions.
---
Join 1,600+ pros who've completed our training, from:

---
Have questions?
Or get in touch:
+1 (888) 977-2055
team@alterspark.com
---
100% satisfaction guarantee
We're so confident you'll love our workshop, that we're offering a 100% refund to anyone who wishes to withdraw. To qualify, simply return all your training materials and notify your instructor by the start of the lunch break on the first day. That's pretty much it. Read the details.
---
Need an alternative payment method?
We understand that institutional policies may make it difficult for you to order your tickets online, and that some people experience problems with online payment systems. If you have any complications, contact us to discuss alternative payment options. We're happy to help.