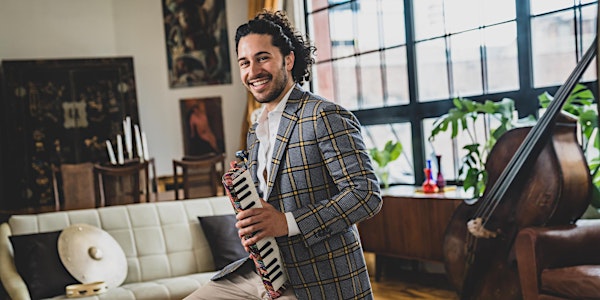 Emmet Cohen Trio
Join us as the Emmet Cohen Trio returns to Birdland on August 30th - September 3rd with special guests each night!
When and where
Location
Birdland Jazz Club 315 W 44th St. New York, NY 10036
About this event
Since March of 2020, the rising star Cohen, who is the current American Pianists Association's (APA) Cole Porter Fellow in Jazz, has been holding forth every Monday night with his Live From Emmet's Place webcast. What started as a one-off livestream from an iPhone from his apartment in Harlem has now become a weekly phenomenon with a roster of A-list guest artists and a global audience numbering in the thousands. We're excited to host an Emmet's Place residency at Birdland, featuring a unique, special guest each night (Saturday night will be just the trio). They will be celebrating their upcoming release, "Uptown in Orbit."
Special Guests include:
Aug 30 Emmet Cohen Trio feat. Sheila Jordan
Aug 31 Emmet Cohen Trio feat. Miguel Zenon
Sept 1 Emmet Cohen Trio (no guests)
Sept 2 Emmet Cohen Trio feat. Houston Person
Sept 3 Emmet Cohen Trio feat. Bruce Harris and Ruben Fox