Emmanuel Baptist Church Jazz Vespers Featuring The Barry Harris Trio
Description
EXPERIENCE THE PRESENCE OF GOD THROUGH THE SOUNDS OF JAZZ!
The legendary pianist Barry Harris will be joining us for our next Jazz Vespers on February 23rd to help us celebrate Black History Month!
With a wonderfully eclectic mix of jazz musicians, mind-blowing acoustics, and spirit-filled music that will touch your soul, our Jazz Vespers service is not to be missed.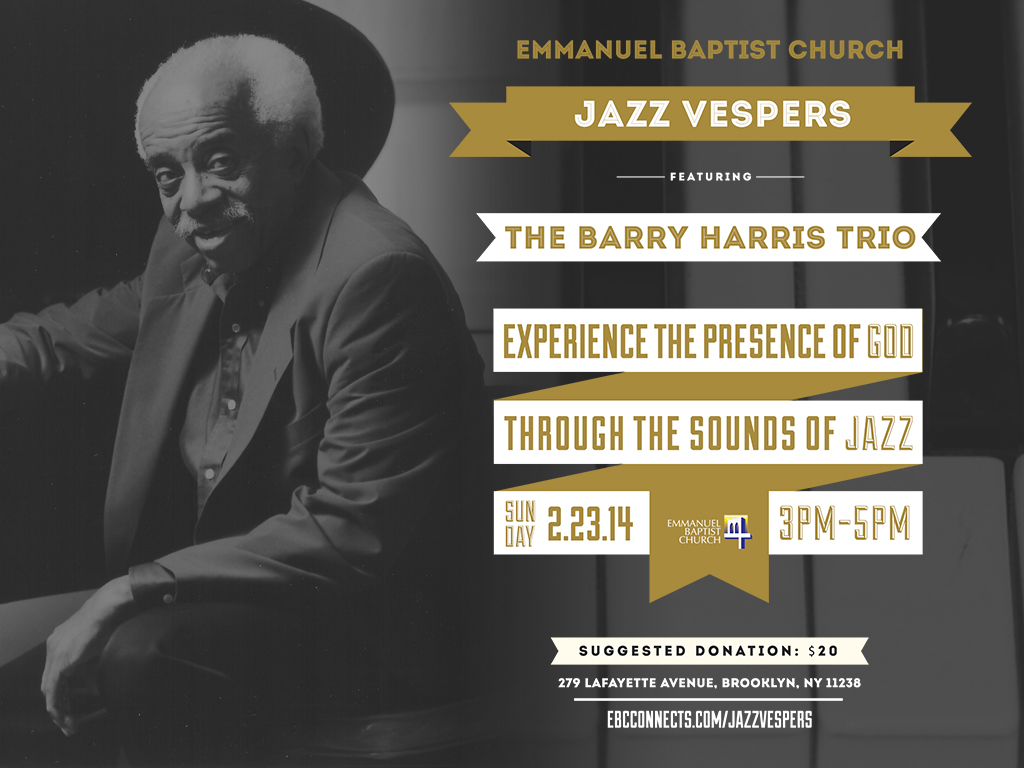 It's not every day we are able to feature living jazz legends to perform at our Jazz Vespers so this is sure to be a special one!
Join us for this special performance which will feature three well-known jazz greats - Barry Harris (Piano), Ray Drummond (Bass), Leroy Williams (Drums).
To find out about Emmanuel Baptist Church Jazz Vespers, visit http://www.ebcconnects.com/jazz-vespers
Organizer of Emmanuel Baptist Church Jazz Vespers Featuring The Barry Harris Trio