Description
We are very honored to bring Emily Cohen to SoNo Spaces in collaboration with our PUSH Workshops series to speak on this engaging topic on Thursday, September 27th from 6:30pm – 8:30pm.

NEW BUSINESS DEVELOPMENT SUCKS, OR DOES IT?
Do you avoid new business development like the plague?
Do you define new business as "cold calling," "sales," "marketing"?
Are you ready to transform how you think about new business?
This session will focus on strategies for building authentic, one-to-one relationships with prospects that take time, focus, ongoing nurturing, and a change in tactics. But, when done well, can be a fun, challenging, and a rewarding aspect of any successful business. In this session, you'll learn why you need to change your thinking about what new business development really is and better ways to do it.
And to introduce her new book — "BRUTALLY HONEST":
No-Bullshit Business Strategies to Evolve Your Creative Business. Emily's book will be available for sale + she will be happy to autograph your copy.
We two levels (signed book + admission) or (admission).
A limited number of books will be available if not purchased together with admission, it's best to buy your copy in advance. If you are not able to make it the night of the presentation, a signed copy is available if ordered before September 25, 2018.
Tickets at the door: $25 (Admission) cash/credit card and $60 (Book + Admission if available)
Light Healthy Food and Refreshments will be served.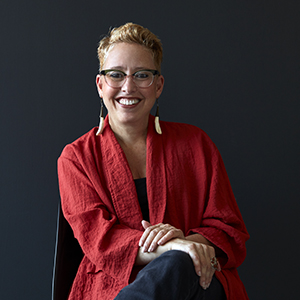 Photo Credit: Jason © 2018
SPEAKER BIO
A brutally honest consultant, Emily Cohen has been honored to consult and work with many leading design firms across the country. Through these experiences, she has developed, tested, and curated key business insights and strategies that have helped firms become more effective, profitable, and fun to work at. Emily conducts strategic business planning retreats and provides confidential, best-practice insights and advice on staff, client, and process-management strategies. She loves sharing her expertise through speaking engagements, guest posts, her Skillshare class, webinars, industry activism, and, most recently, in her new business book for creatives, Brutally Honest. Emily Cohen is also fast-talker, a designer by degree, an avid reader, a trend-spotter, a connector, and her client's advocate. EmilyCohen.com

To reach Karl Heine with any questions about this event, planning a workshop or sponsorship for
SoNo Spaces
call 203-856-8661 voice/txt or
karl@sonospaces.com