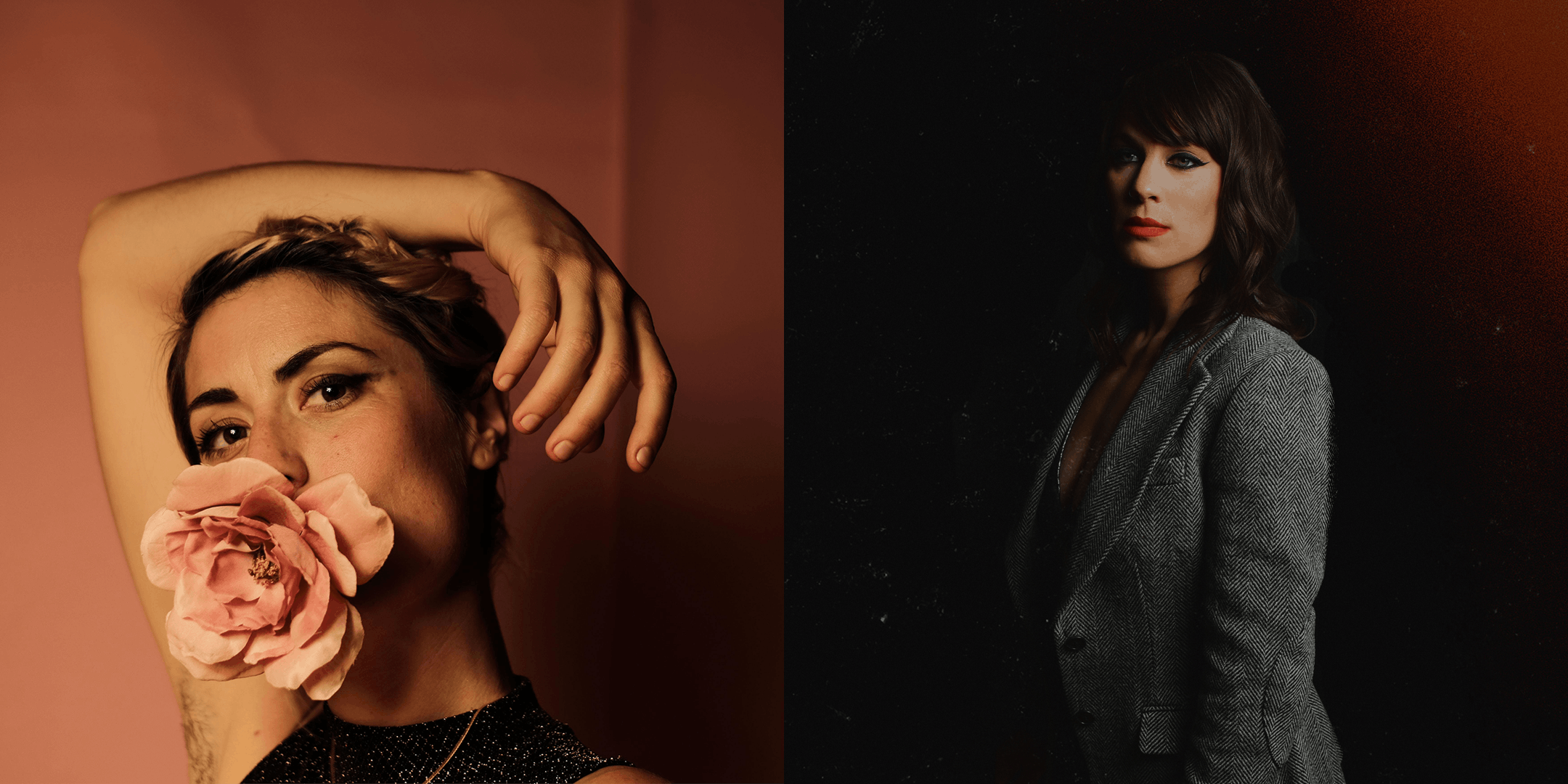 About this Event
Doors open at 7:30 PM. Show starts at 8:00 PM.
Emily Afton (EP Release!)
Emily Afton's voice is transporting. Deep and smokey, Emily delivers her emotive and honest songs from a place that feels lodged in the past, rooted in a dreamy barefoot era. You can hear the Georgian lineage on her mother's side, conjuring a Southern swamp, mixed with urbane pop relevance. Oakland indie-rock meets an after hours quest for mischief, with ribbons of soul and electro-pop interwoven.
Breaking from her folk-pop start as Emily Moldy, Afton's band plays vocal-driven narratives in the style of Fiona Apple, followed by dark synths, and uptempo dance tracks that get crowds dancing. Emily spent 2014 writing and recording her first full-length album alongside acclaimed Bay Area producers David Earl and Lila Rose whose musical garnishes add cinematic depth to the once "sweet singer-songwriter music". This episodic LP, ARCHETYPE, laces together her five-year conversation with the ghosts of life, love, and death, and is out now everywhere.
Lapel (Album Release!)
Trying to find just the right the moniker for her new synth-pop outfit, Debbie Neigher was inspired by a 1977 interview with author and actress Margaret Trudeau. When asked about her previous marriage to the Prime Minister of Canada, Trudeau famously responded: "I want to be more than a rose in my husband's lapel." This moment—and the name Lapel—boldly underscore the ethos of Neigher's new project: "I love that quote. It's about feminism. It's about not wanting to be defined by someone else. Trudeau went on to have a significant impact as a mental-health advocate, too. She was an incredible woman."
A former social worker and music teacher who spent her days supporting homeless youth, and her nights as a keyboardist and backup singer for more than a dozen bands including Ezra Furman, The Family Crest and Curls (with Christopher Owens of the band Girls), Debbie Neigher is a seasoned veteran of the San Francisco Bay scene. "I've toured and recorded as a sidewoman with all of these amazing artists over the years, and I've learned something from each one," she says. "It's really prepared me for where I'm at now—leading a project and making the most authentic music I've ever written."
Lapel's new debut, Periphery (out Sept. 14), was co-produced by Neigher and Beau Sorenson (Death Cab for Cutie, tUnE-yArDs, Superchunk). The sessions were conducted at San Francisco's Tiny Telephone, the all- analog studio of acclaimed musician and producer John Vanderslice (Spoon, Grandaddy, St. Vincent), who'd worked previously with Neigher on her 2013 solo record Unravel.
Periphery leaves behind the more straightforward piano-driven sound Neigher embraced on past solo releases, opting instead for lush orchestral arrangements, vibrant synth-pop hooks and a staggering range of vocal styles. In songs like "On the Run," Lapel's refreshing take on chamber pop blends elements of disco and dance rock. "I made a rule for myself on this new record—I wasn't allowed to use any piano," Neigher says. "This was an opportunity to play a new character with a new sound in a whole different visual universe."
An expansive album, Periphery leans on acoustic instruments and big-band jazz harmonies as much as the thump of the 808 and the shimmer of analog synths. It's an ample vehicle for Neigher to explore her varied influences, from contemporaries St. Vincent, Sylvan Esso, tUnE-yArDs and Beach House to classic '80s and '90s artists like Tears for Fears, Kate Bush, The Cardigans and Sinead O'Connor, as well as jazz composer Duke Ellington and Great American Songbook contributor Harold Arlen (of "Somewhere Over the Rainbow" fame).
As with many transformative pop records, it took some time for Periphery's sonic elements to align. Neigher recalls a piece of wisdom imparted by Vanderslice: "You have to find the key to unlock the rest of the album." In this regard, Periphery's title track proved essential in forging a path for the record. "This song was the key for me," Neigher says. "It helped me understand how I could use these new combinations of organic and synth-based sounds, and how I could incorporate Jazz and pop with meaningful lyrics but still create something fun and danceable."
In her lyrics on the new record, Neigher confronts issues both global and personal with a sharp eye and distinguished character, bravely addressing the loss of her first boyfriend to a drug overdose, while also turning a spotlight on police brutality and the battle for reproductive rights. It's no surprise that Neigher was recently handpicked by tUnE-yArDs to create an exclusive track for Red Bull Radio's C.L.A.W. (Collaborate Legions of Artful Womxn), a show that bills itself as "your monthly guide to new music by female-identifying artists, presented by indie radical Merrill Garbus AKA Tune-Yards." "Lapel is all about women lifting up other women through music," Neigher says. "We're singing about sexism, singing about our experiences. And we raise money for Planned Parenthood at every show—that's a huge pillar for us."
Amidst all its impassioned activism, the album reflects a darkness, exploring Neigher's entanglements with tragedy and capturing her in an "arc of grief, processing and healing" as she copes with the untimely death of a loved one. "The idea of periphery has to do with these challenges," she says. "In dealing with them, I was pushing myself to cross new musical and creative boundaries, to get out of my comfort zone and go into deeper waters."
Periphery is the product of hard-won personal growth, of staring down fear and embracing change. "With Lapel, it finally feels like I'm making the music I'm supposed to make," Neigher says. "It feels exciting and genuine to me. On this record, I really wanted to rip the rug out on everything I've done—I wanted a new name and a new sound. This is me finally stepping out and saying, 'This is who I am and what I'm about.'"