Location
The Gallery
61 E 14th St
Kansas City, MO 64105
Description
emfluence Marketing Platform User Conference 2015

Agenda | Speaker Bios | Parking Info

It's that special time of year where email marketing enthusiasts gather in Kansas City for smart strategy and new features in the emfluence Marketing Platform: the emfluence User Conference! We're back at the snazzy Gallery event space for another year of best practices, feature announcements and of course, user feedback. Don't worry: there are still cocktails, too.
Check out the sneak peek agenda below and use the form above to register now! Current emfluence Marketing Platform clients with Standard agreements are entitled to one complimentary seat. Additional tickets can be purchased at a client discount. If you're not an emfluence user (yet), register as an individual on the form above.

To register for a complimentary client seat, use the discount code sent to your email inbox.


8:00 AM – Registration, breakfast & networking
9:00a – What's Now, What's New and What's Next for the emfluence Platform
Learn about new and upcoming features in the emfluence Marketing Platform,
plus give us feedback on which features you want most in the next year!
10:00a – Maximizing Your Customer Database Through Integration & Automation
In the digital world, automatic integrations can save marketers hours – even days –
of time per month.Sales teams can work in a CRM and – with the right integration or
plugin – marketers can magically automate campaigns to nurture leads into sales
and customers into repeat buyers.

11:00a – Client Spotlight: Award-Winning Email Marketing from SPIN! Pizza
Not only is SPIN! Pizza growing fast, all over the country, their marketing team is putting out
exemplary work! Their birthday automation campaign and last Fall's Ciao Bow Wow
campaign have taken top honors at the KCDMA AMBIT Awards & SMCKC's AMPs.
Learn why they worked!

11:30a – LUNCH
12:00p – Lunch Keynote - YRC Freight Overhauls Digital Marketing to Drive (Much) Better Results
Presented by Laura Lake, YRC Freight Manager, Marketing & Communications
Laura joined YRC just under 2 years ago and saw they needed a new digital life. She not
only lead a relaunch of social presence and email marketing, she's focused on educating
the 400-person team on why best practices are important and how marketing can help
sales hit the bottom line.

1:15p – Trends in Email Marketing - the 2015 Edition
Presented by Jessica Best, emfluence Digital Marketing Evangelist
Data-driven decisions + dynamic content, and more. In this session, Jess will make her
predictions and talk about what's coming next for email.

2:30p – Social Content Planning & Listening: Letting Your Audience Guide Your Content
Presented by Alyssa Murfey, emfluence Director of Strategy
Content. It's the Word of the Year. Everyone wants tons of it, but how can you make it
count? Alyssa will talk about how to use social media, monitoring and analytics tools that
let your audiences guide your content decisions and craft content designed to activate them.

3:30p – Closing Keynote: How Boulevard Brewing Co Crafts Success at the Next Level
Presented by Jeremy Ragonese, Boulevard Brewing Company Director of Marketing
Jeremy will share his perspective on managing rapid changes in the craft beer industry and
how Boulevard is evolving to meet the challenge.

4:30p – Happy hour & schmoozing with fellow emfluencers and clients at The Kill Devil Club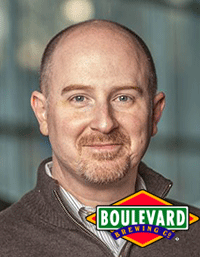 Jeremy Ragonese, Boulevard Brewing Company Director of Marketing

Jeremy has been with Boulevard through barrels of wheat beer, their popular (and sometimes too popular!) craft brews and collaborations and last year's acquisition by Duvel to become more widely distributed than ever. Not to mention overseeing Boulevard's first ever Boulevardia beer fest.
Prior to Boulevard, Jeremy worked at agencies from Bernstein-Rein to CHRW to Callahan Creek. He's been at Boulevard for 9 years, and we can't blame him for that. Cheers!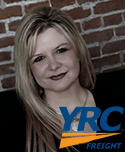 Laura Lake, YRC Freight Marketing Communications Manager

Laura Lake is a marketing strategist with 15+ years of digital and traditional marketing experience. To her, marketing is not a job, it is her passion. She's a nationally known Columnist at About.com and Author of Consumer Behavior for Dummies and has earned some KC recognition, too, being nominated a 40 Under 40 by Ingram's Magazine.
She joined YRC Freight nearly two years ago as a Marketing Communications Manager and focuses on their integrated marketing strategy which includes all aspects of digital communication.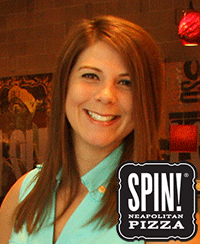 Tory Thaemert-Nicolay, SPIN! Pizza Marketing Manager

Tory has been with SPIN! Pizza for 4 years, part of the team that has grown them from a handful of stores in Kansas City, to 20 stores nationwide and growing fast in 2015. She oversees all aspects of SPIN!'s marketing, from social media to events to, of course, email marketing. Her work on two 2014 campaigns has earned her and SPIN! top honors from the Direct Marketing Association and the Social Media Club.
In addition to being recognized for her excellent campaigns, Tory, herself, was named the 2014 Young Direct Marketer of the Year by the KCDMA, for savvy data-driven marketing and for her contributions to the marketing community in Kansas City.

Jason Kort, Bluewolf & Marketing Automation Times

Jason Kort is a Senior Client Advisor at Bluewolf, owner of Marketing Automation Times, and leader of the Kansas City Salesforce.com User Group. He has over 20 years of marketing experience working in the Telecommunications, Technology, Advertising, and Retail space at companies like Sprint, Bernstein-Rein Advertising, and Sunlighten.
Jason is a CRM and Marketing Automation expert that helps customers improve business outcomes through optimization of people, process and technology.

Dave Cacioppo, emfluence CEO
David Cacioppo has over 20 years of experience in marketing and advertising. He is a rare combination of technical expert and communicator. David helps key emfluence clients with strategic marketing decisions and oversees development of the emfluence digital Marketing Platform, a permission-based email and online marketing application. Dave works daily with key emfluence email marketing clients on strategy, best practices and execution. He has also been an expert speaker on email, social and mobile marketing from the Midwest to Florida.
Jessica Best, emfluence Digital Marketing Evangelist

Jessica Best is part massive email, social media and online marketing nerd and part permission-marketing evangelist. She acts as a strategic consultant and subject matter expert in email marketing and social media marketing for various businesses and marketing associations in Kansas City, nonprofits and many emfluence clients and has spoken for audiences from a dozen to over 300 from Las Vegas to New York to Austin at South by Southwest Interactive. Jessica's primary role is as the digital marketing manager and content developer for emfluence, working to implement best practices she preaches in emfluence's own marketing strategy.

Alyssa Murfey, emfluence Director of Strategy

Alyssa works with emfluence clients to develop strategies that place the right content in the right place across channels, to activate key audiences, helping clients attain their goals in the digital space. Whether she's working on a content strategy, auditing a client's existing digital marketing programs, or planning, executing and analyzing the results for cross-channel campaigns, Alyssa helps ensure that her clients make the most of their content and channels on the web.

Sara Theurer, emfluence Account Service & Support

Have troubles with the emfluence Marketing Platform? Don't understand how to use a feature? Sara is the go-to-gal behind the Support team at emfluence. She helps train new clients and answer those tricky "how-to" questions for many emfluence clients. She also helps manage the feature and product updates to the emfluence Marketing Platform.
---
Directions & Parking for the Gallery Event Space

The Gallery is at the corner of Main & 14th St in downtown Kansas City (above BRGR & Bristol). Check out Google's map to get directions.
FREE parking is available in any Power & Light District garage. The surface lots are reserve only (not free), but we can validate your parking all day for any of the garages.
We're on board the green-train and highly encourage you to carpool! Next year, we're hoping you can take the cool new streetcar...