Description
8:30-8:55 and 10:30-11:00 a.m. - Learn about Educational Opportunities Available to our Members
9:00 - 10:30 - Spotlight: Emerging Real Estate Trends, Emerging REALTOR® and Association Value
Get a fresh take on actual real estate trends affecting real estate and learn how association, brokerage leadership and staff can partner to future-proof business and own the future of real estate together.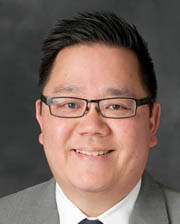 Nobu Hata, an industry veteran since 1996, is a student of marketing, communications trends, social media, and technology in the real estate industry having implemented and adapted various new school techniques to his successful brick and mortar business. Now NAR's Director of Member Engagement, Nobu brings insight and context of agent, brokerage and association issues up the national pipeline and delivers value-added information down, both in-person and through the digital domain.
FREE for members of LARA and neighboring associations.