Emerging Speakers Bureau (Eastern PA Location)

Monthly Event - Third Thursday of every month: 7:00 PM to 9:00 PM (PST)
Event Details
IMPORTANT: Use these directions, GPS will take you to another location:  http://tmdistrict38.org/Directions/directionsINQ.html

Do you want to speak outside your club or business but don't know what to do next?
 Looking to become a Paid Speaker?
Own a Business?
This Emerging Speaker's Bureau is for you!
Join a group of people dedicated to becoming better speakers and marketers!
Perfect for Toastmasters at any stage looking to transition into Professional or Paid Speaking, Business Owners or Solo-prenuers looking to build their business through speaking (for more leads), Educators looking to transition from InsitutionalTeaching to Paid Training /Speaking
An environment which encourages higher level, stronger, and more relevant presentations (more TED styling, 20 mins)

Evaluations show you how an audience actually thinks & reacts to a presentation, and how you can improve yours.

Candid, to-the-point suggestions for improvement.

Filmed presentations that you can use to improve or post.

Support and Educationals to build your busines!!

Leads to local speaking ops and call for speaker updates.

Blog and Book Challenges.

Interactive, closed Facebook group.

Field trips to build your speaking, and expand your portfolio.
Mastermind, JV, and Networing Opportunities

 
#1 Reason!: Educationals which will take the mystery out of marketing yourself as a speaker …help you present and brand yourself as an accomplished speaker.
 It's no longer enough to be a good speaker! You MUST be a TRIPLE THREAT!
 MEETING FORMAT:
20-minute educational session

Two 20-minute qualifying presentations

Round-Robin, real-world critiques

Share speaking experiences

Mastermind Community

Speaker Promotion on Website 

Marketing Expertise 

Quailified Speaker Designation Opportunity
The 3rd Thursday of every month
AKA "The Best Two Hours of Toastmasters"                                                 NO MONTHLY DUES OR FEES!
7:00 – 9:00 p.m., 3rd Thurs. of every month                                            For more info: sjspeakersbureau.com
Location: Inquirer Bldg Conshohocken                                       SIGN UP FOR EMAILS & UPDATES HERE!
 (NJ meeting on the 2nd Wed. each month)                        MEETUP: meetup.com/Emerging-Speakers-Bureau
Come for the Speaking, Stay for Evaluations, Return to Build Partnerships
The Industry is changing - come learn how to stay ahead of the curve!
Where

Inquirer Building
700 River Rd/Front St. (rt 23)
Turn left off 320 - don't use GPS!
Conshohocken, PA


Monthly Event - Third Thursday of every month: 7:00 PM to 9:00 PM (PST)
Add to my calendar
Organizer
Rae-Ann Ruszkowski
Your Ultimate Wingman, Rae-Ann, works with you to build your career & business faster and so you can get down to business sooner. Specializing in Crowdfunding, Integrated Marketing, and Strategy she identifies what you need to succeed. Utilizing email, marketing material and coordinated web design, copy & content development,SEO,and social media coordination, she interweaves the right combination of web, social media, customer engagement & relationship development to build your network of opportunity. Then works to pull all the insight for you as she tracks your analytics. 
Take control – take action – utilize your strengths and reach the people you need to reach. Get known, get liked, get trusted, with the right people at the right time. From Marketplace to Web to Wallet, no one better understands what you are trying to achieve.
With over 25 years of extensive Web/E-Commerce, Marketing, 6Sigma & Project Management, and Customer Awareness experience at Fortune 500 Companies, including GE, GM, and Yamaha, Rae-Ann re-defines the right tools you need,  Her base of knowledge and classes empower you with Raevolutionary Concepts that propel your business.
Constant Contact Online Solutions Provider, Certified Project Manager, 6 Sigma Master Black Belt. Speaker, Trainer.

Connect with me.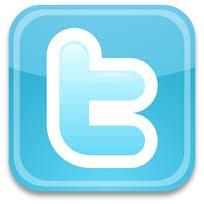 Emerging Speakers Bureau (Eastern PA Location)