Description
Description
Learn various areas of IP law for businesses including:
An overview of trademarks with a focus on trademark considerations in the information age

An overview of utility patents and trade secrets with a focus on when to seek a patent versus when to simply protect as a trade secret

An overview of design patents with a focus on how to design patents to protect elements of software

An overview of copyrights with a focus on enforcing U.S. copyrights worldwide.
Meet the Speaker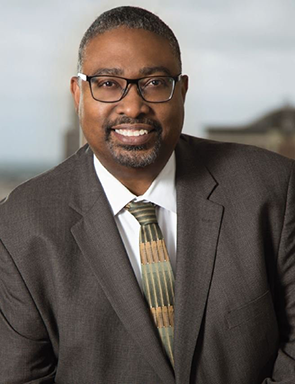 Terry M. Sanks, Senior Partner, Beusse Wolter Sanks & Maire, PLLC
Terry M. Sanks, a registered patent attorney and veteran of the United States Air Force, is a founding member of Beusse Wolter Sanks & Maire, PLLC (BWSM). After spending the past nine (9) years managing BWSM where, under his leadership, BWSM became one of the most recognized Intellectual Property (IP) law firms in Florida, he is now focusing solely on his clients. In guiding clients with developing strategies to best utilize and protect their IP, Terry provides representation in all areas of IP law, including patents, trademarks, copyrights, trade secrets, unfair competition, IP litigation, and IP related licensing and other transactions.
Terry's diverse practice includes assisting in acquiring and managing both patent and trademark portfolios for Fortune 500 companies and regional companies. Terry has prepared patents in such areas as additive manufacturing, augmented reality, virtual reality, unmanned aerial vehicle technology, imaging technology, optics, multi-spectral imaging, focal plan arrays, X-ray and infrared technology, fingerprint and scanning technology, condition-based monitoring, predictive diagnostics, appliances, transportation systems, energy, simulation and training, logistics, blockchain technology and munitions. His also performs freedom to operate studies, invalidity and non-infringement opinions, which often involve recommendations for designing around patents. He also represents clients before the Patent Trial and Appeal Board.
In addition to counseling on the feasibility to obtain trademarks and then acquiring trademarks, his trademark practice also includes cancellation and opposition proceedings before the Trademark Trial and Appeal Board. Terry's litigation practice has taken him to federal courts throughout Florida, and various other states and U.S. territories.
Terry's reputation has directly resulted in him or BWSM being listed, by name, on at least two other law firm websites for IP matters. With a client base spanning throughout Florida, other high-tech innovation and scientific regions of the country and foreign countries, Terry has received recognitions or honors from various publications and non-pay attorney rating services, including Martindale Hubbell, Best Lawyers®, Super Lawyers®, Managing IP magazine, Florida Trend® magazine and AVVO®.
Terry has been an adjunct professor at the Florida Agricultural & Mechanical University College of Law and at the Barry University School of Law. Terry is also a recurring guest lecturer at the University of South Florida Center for Entrepreneurship and Rollins College's Crummer Graduate School of Business.
Active in national and local bar organizations, he has been recognized for participation on the Florida Bar's Federal Court Practice Committee and is involved with the Florida Bar's Business Law Section, having served as chair of the IP Committee and currently as first vice chair of the Membership Committee. Terry's volunteer efforts have been recognized by the Orange County Bar Association, most notably for his longstanding service helping children as a Guardian Ad Litem.

In the Air Force, Terry was the first program manager of a one-of-its-kind electric propulsion space experiment, authored several articles about electric propulsion including being published in the Journal of Spacecraft and Rockets, represented the Air Force at national and international conferences and directly supported the war-fighting mission of combat Air Force and Navy fighter pilots.
USF is an Equal Opportunity/ Equal Access/ Affirmative Action Institution. Please notify USF CONNECT, 3802 Spectrum Blvd., Suite 100, Tampa, FL, 33612, call 813-974-1082, or email Alissa Costabile acostabile@usf.edu, a minimum of five (5) working days in advance, if an accommodation for a disability is required.

Disclaimer: The University of South Florida and USF Research Foundation, Inc. are committed to the free exchange of ideas, reasoned debate and intellectual dialogue. Speakers and scholars with a diversity of opinions, perspectives and professional experiences are invited to the campus to provide the community with important or differing points of view, some of which may be deemed controversial. The views, opinions and conclusions of those invited to speak on the campus do not necessarily reflect the views of the university administration or any other segment of the university community. Nor are those invited to speak on campus necessarily authorized agents or representatives of the University or Research Foundation. The use of University or Research Foundation facilities for an event or presentation does not constitute an endorsement by the University or Research Foundation of the views, opinions and conclusions of those invited to speak.