Sales Have Ended
Registrations are closed
Thank you for registering! As an attendee for this symposium, we invite you to join our conference networking group on LinkedIn. Please go to http://www.linkedin.com/groups?home=&gid=4344554&trk=anet_ug_hm to request to join the group. Thank you! Renee Hirschberg & Lori Ioannone
Sales Have Ended
Registrations are closed
Thank you for registering! As an attendee for this symposium, we invite you to join our conference networking group on LinkedIn. Please go to http://www.linkedin.com/groups?home=&gid=4344554&trk=anet_ug_hm to request to join the group. Thank you! Renee Hirschberg & Lori Ioannone
Description

The School of Education at Boston University invites you to a day of exploring "Emerging Challenges and Opportunities in Higher Education."
In this day long symposium, higher education experts will lead sessions and discussions on what those challenges are, and how we can turn them into opportunities. The day will consist of a series of engrossing speakers, each with an open Q&A period. There will also be a panel discussion and a keynote on "Leadership in the face of emerging challenges and opportunities in higher education."
Schedule of Events:
9:15 AM Registration
10:00 AM Welcome
10:10 AM Dean Kenneth Elmore - "The Changing Profile of College Students"
10:50 AM Margaret McKenna - "How Politics Drives Education Policy and Practice"
11:30 AM Philip Altbach - "Globalization: Implications for Higher Education"
12:00 PM Lunch (provided)
1:00 PM Eric Stoller - "Control Freaks: Why Are We So Afraid of Social Media"
1:40 PM Sol Gittleman - "Presidential Leadership: A Brief History Lesson on Transformation"
2:25 PM Break
2:40 PM Alumni Panel - " Emerging Challenges and Opportunities in Higher Education"
3:50 PM Networking Workshop - "Developing Your 30 Second Pitch"
4:30 PM Closing
Please check back to this page for updates on speakers and topics.
This event is free to current EdM students, recent EdM graduates, and new professionals in higher education, and lunch will be provided. However, you must reserve your seat with a ticket.
Getting Here:
The School of Education is located at 2 Silber Way, on the corner of Commonwealth Avenue and Silber Way in Kenmore Square, Boston. Registration will be at the entrance of the building.
By Public Transportation:
If you are taking the T, we are located on the B Line of the Green Line at the Blandford Street Stop, or one block west of Kenmore Station. If taking the bus, we are located on the 57 line at the Blandford Street stop.
Parking:
Parking is available in the School of Management parking garage at 595 Commonwealth Avenue. Parking in this garage is $12/day.
Scheduled Speakers:
Key Note Speaker:
Sol Gittleman, Alice and Nathan Gantcher University Professor, Tufts University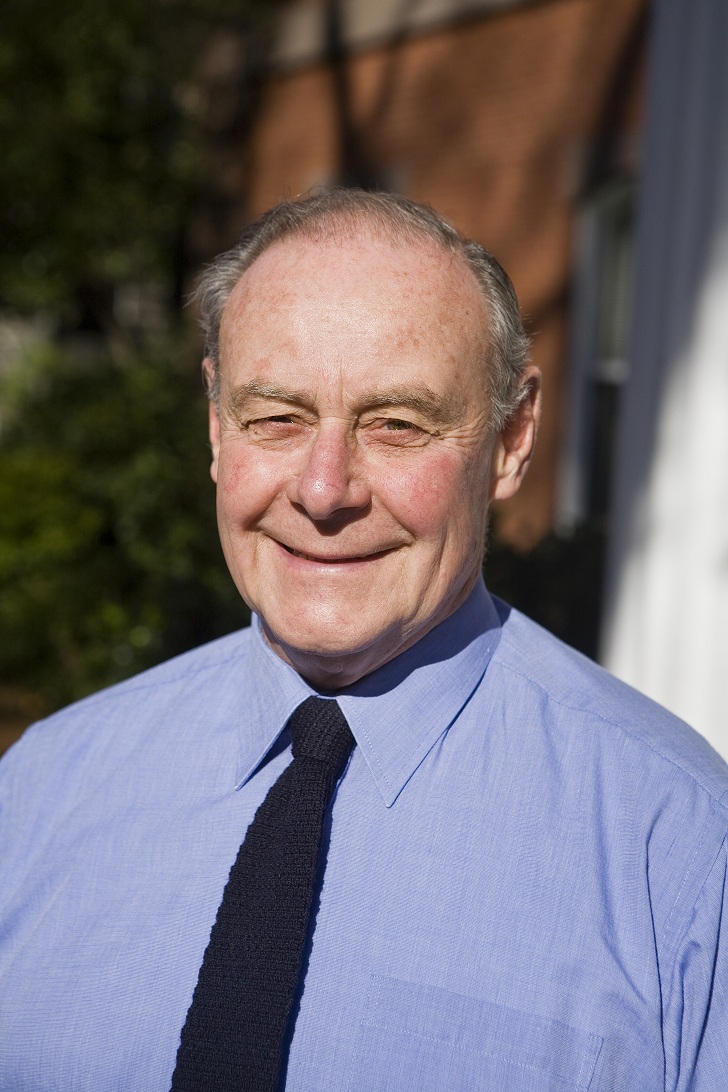 In August, 2002, Provost Gittleman stepped down as Provost after serving for twenty-one years in the position. He was named the Alice and Nathan Gantcher University Professor, one of three current university professors at Tufts.
Sol Gittleman is the author of books on German Literature, East European Jewish Literature and the American immigran experience. His most recent books have been The Entrepreneurial University: Tufts, 1976 - 2002 (2004); and a baseball book, Reynolds, Raschi, and Lopat: New York's Big Three and the Great Yankee Dynasty of 1949 - 1953 (2007). He continues to teach his courses on the migration of East European Jewish literature to America, and American baseball history. Gittleman has been lecturing extensively on topics of American immigration, the National Pastime, and comparative religion, particularly the Religions of Abraham and the history of war in the name of God.
Professor Gittleman has received two Fulbright awards, the Harbison Prize of the Danforth Foundation for Outstanding Teaching, a citation as Professor of the Year from the Council for the Advancement and Support of Education, and is the recipient of the Robert J. McKenna Award in 2009 from The New England Board of Higher Education.
Professor Gittleman is married to Robyn Sunger Gittleman, Associate Dean of Undergraduate Educatioon and the Director of the Experimental College at Tufts University. They have three children and seven grandchildren, who they call every day.
Speaker:
Kenn Elmore, Dean of Students, Boston University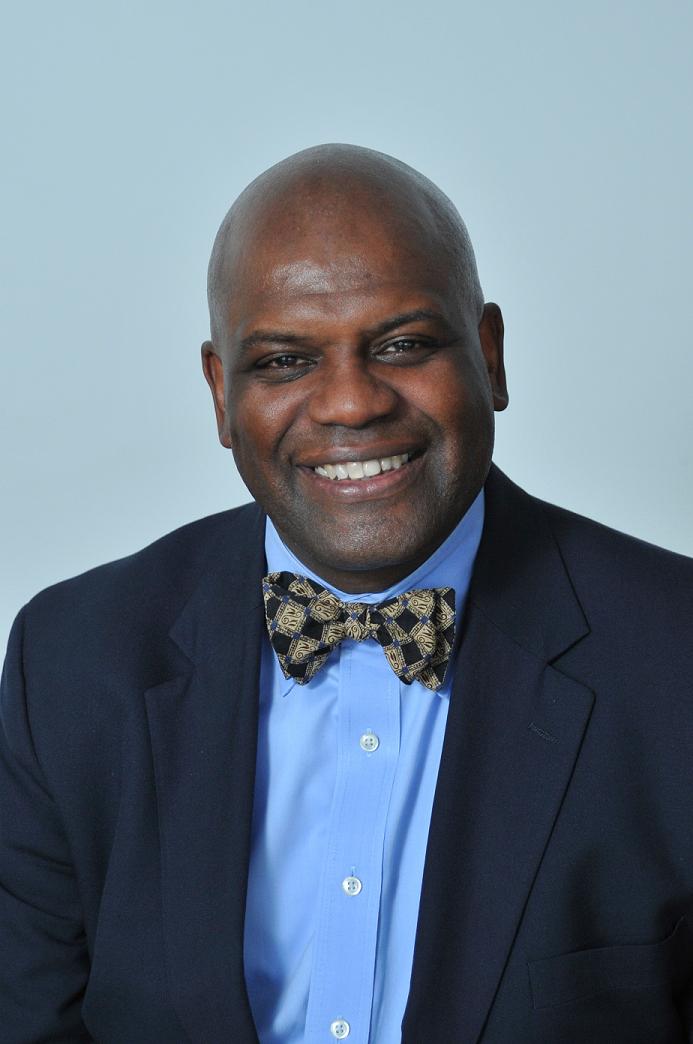 Kenn Elmore likes to rock the boat. He looks for improvisation in the conventional and inspiration in the ordinary. Kenn loves keeping things on the cutting edge while still coating everything with spoonfuls of sugar. Temperamentally, he's an artist, who went to school to study psychology, education, and law.
In his development as an educator and as a human being, and in the search for his hopes and dreams, Kenn has been encouraged, supported, nurtured, and taught by people of all religions, races, and cultures. He was educated in Brooklyn and the City; by folks in rural South Carolina; and, within the Pomfret, Brown, Boston University, and New England Law communities. Kenn's teachers have been Civil Rights, urban decay, Booker T and the MGs, the digital age, poor folks, Ellison, DJs and B-Boy creators, storytelling, Morrison, Root medicine, and the dozens.
Kenn loves that which is playful, stylish, articulate, highly-referenced, coded, transcendent, lyrical, musical, pop, and political. In his current role, as dean of students at Boston University, Kenn works with the students and staff in that community to plunge young people into an environment full of color, music, and conversation. He tries to play his part to keep Boston, Boston University, and educational environments as places for people to come to together, find passion, write poetry, and find love.
He's the one your parents cautioned you about but with whom you loved to hang out.
Speaker:
Margaret McKenna, President Emeritus and Professor of Leadership at Lesley University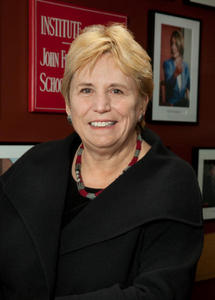 Margaret A. McKenna is a fellow at the Insititute of Politics, Harvard's Kennedy School of Government. McKenna was president of the Walmart Foundation from 2007 until 2011. The foundation, the largest corporate funder in the United States, funds initiatives focused on creating opportunities in education, workforce development, economic opportunity and environmental sustainability.
Prior to joining Walmart, McKenna held noteworthy positions in both the public and nonprofit sectors, including the president of Lesley University. She transformed the college from a small, 2,000-student body, to a 12,000-student university with a national presence as one of the premier teacher training universities in America.
Before her appointment at Lesley, McKenna served as director of the Bunting Institute and vice president at Radcliffe College. She has also held several government positions, including White House Deputy Counsel, Deputy Undersecretary Secretary of the U.S. Department of Education and coordinator of the Task Force on Higher Education for the Clinton/Gore Presidential Transition Committee, and
Currently, McKenna is also a director of Dominion Resources, Inc., America's Promise, Massachusetts Women's Forum, Community Wealth Ventures, and the Greater Boston Chamber of Commerce.
McKenna currently resides in Boston, Massachusetts and has two sons, David and Michael.
Speaker:
Philip Altbach, J. Donald Monan, S.J. University Professor, Director Center for International Higher Education in the Lynch School of Education, Boston College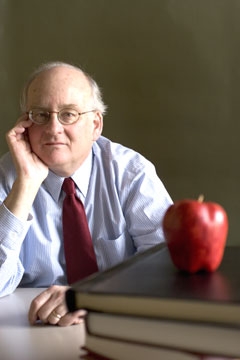 Philip G. Altbach is J. Donald Monan, S.J. University Professor and director of the Center for International Higher Education in the Lynch School of Education at Boston College. He was the 2004–2006 Distinguished Scholar Leader for the New Century Scholars initiative of the Fulbright program, and in 2010 was an Erudite Scholar of the Government of Kerala in India. He has had awards from the German Academic Exchange Service, the Japan Society for the Promotion of Science, and others. His most recent book, coedited with Jamil Salmi, is The Road to Academic Excellence: The Making of World-Class Research Universities. He is author of Turmoil and Transition: The International Imperative in Higher Education, Comparative Higher Education, Student Politics in America, and other books. He coedited the International Handbook of Higher Education. Other recent books are World Class Worldwide: Transforming Research Universities in Asia and Latin America, Leadership for World-Class Universities: Challenges for Developing Countries and Trends in Global Higher Education: Tracking an Academic Revolution.
Speaker: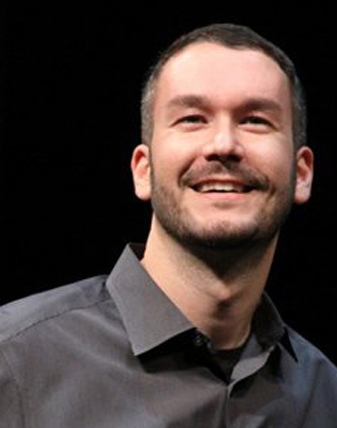 Eric Stoller, Higher Education Strategic Communications & Blogger at InsideHigherEd.com
Eric Stoller is a nationally known thought leader and consultant on using social media in higher education to create connections and enhance communication. Stoller is a former academic adviser and Web coordinator for the College of Health and Human Sciences at Oregon State University. He served previously as a marketing specialist for Student Affairs at the University of Illinois-Chicago. Stoller has been blogging for more than seven years and is the Student Affairs and Technology blogger for Inside Higher Ed (IHE). Stoller has given presentations on social media and technology at multiple student affairs events and is a former regional chair of the NASPA Technology Knowledge Community.
Panel Moderator:
Daryl Healea, EdD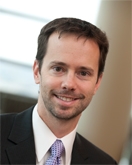 In his 11th year with Boston University Residence Life, Daryl Healea serves as the Associate Director for Student & Staff Development. Daryl is primarily responsible for developing and implementing opportunities for academic, educative, and personal growth within the community framework of the residences including: coordinating the Faculty-in-Residence program; serving as a primary advisor for Residence Hall Associations; spearheading departmental assessment, evaluation, and research initiatives; and coordinating all levels of staff recruitment, selection, and training throughout the academic year.
Daryl also serves as Lecturer with Boston University's School of Education where he teaches masters-level students on topics such as the history of higher education and student affairs in higher education. Daryl has published a number of articles in scholarly journals such as the Journal of Education, Psychiatric Services, and Religious Studies Review. Daryl's scholarly and professional research interests include the history of American higher education, the institutional and intellectual foundations of student affairs, character education, religion, ethics, and assessment. Daryl also serves on the Advisory Board for Massachusetts NASPA-Student Affairs Administrators in Higher Education and on the Editorial Board for the Journal of Student Affairs Research and Practice.
Daryl holds an M.Div. from Boston University's School of Theology and a B.A. in Religion & Philosophy from Samford University in Birmingham, Alabama. Daryl also recently completed his doctorate of education in Educational Leadership and Development at the School of Education where he wrote a 600-page dissertation entitled: "The Builder and Maker of the Greater University: A History of Daniel L. Marsh's presidency at Boston University (1926-1951)."
More than anything, Daryl loves to spend time with his wife, Rosemary, his son, Aiden, and his daughter, Julia. When he's not running around Boston, he can be found with his family, fishing, hiking, or throwing the football.
Alumni Panelists:
Sarah Andriano: Director of Undergraduate Admissions, Champlain College
Laura DeVeau: Assistant Dean of Students for Residence Life, Mount Ida College
Jeff Dubinski-Neesen: Associate Director of Admissions Outreach, Boston University School of Public Health
Seth Robertson: Program Manager - Health Science & Regulatory Affairs, College of Professional Studies, Northeastern University
Kirsten Spilker: Associate Director, International Alumni Outreach, Office of Alumni, Northeastern University
A Special Thank You to our Sponsors: