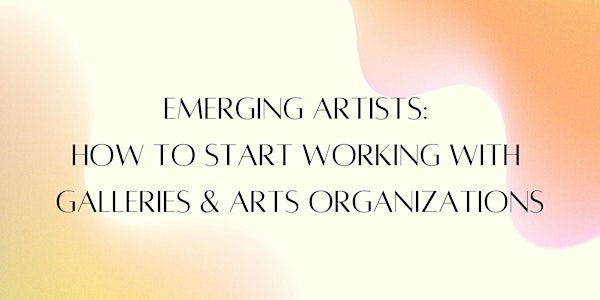 Emerging Artists: How to Start Working With Galleries & Arts Organizations
A Virtual Talk Session for Emerging Artists and Creatives Who Want To Break Into The Art World
About this event
This is a new & updated one hour (to hour and a half!) virtual workshop info-discussion for visual artists and creative entrepreneurs of ALL stages and backgrounds who want to work toward furthering their career in the art world. The purpose of this event is to provide new artists with the knowledge and skills needed to build a strong foundation for their careers.
The following topics that will be covered:
- Your artwork presentation
- Writing an impressive artist statement, bio & CV
- Submitting to art exhibitions, events and future opportunities
- Where to look for opportunities
- Who arts organizations and galleries choose to work with and why
+ Extra time for Q&A - Please come to the session with at least 1 question!
• Each workshop is led by Haylee Barsky: Haylee is an Independent Curator and Arts Entrepreneur based in New York City. She founded and currently runs a popular online platform in the art world, curates curatorial collections, hosts workshops, private events and more.
*This digital event will not be recorded to protect the nature of those involved in the event. A journal is highly recommended for note taking. Each attendee will receive an emailed PDF of what was covered in this workshop after attending!