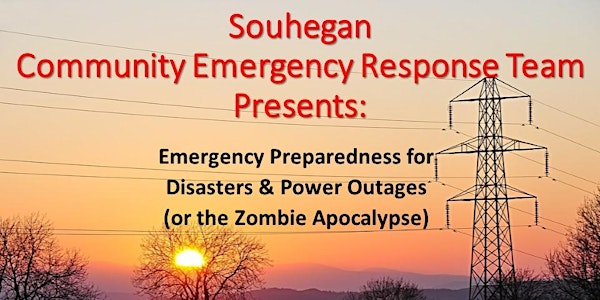 Emergency Preparedness for Disasters/Power Outages (or Zombie Apocalypse)
Location
Congregational Church of Amherst
11 Church Street
Amherst, NH 03031
Description
Did you know that the United States could experience a long-term national-scale power outage, such as from a cyberattack, solar storm or terrorist strike? The U.S. Senate Committee on Homeland Security says that millions of Americans would die if there was a long-term power outage. Millions.
Is your family prepared for a power outage lasting for weeks, months or longer? Is your community prepared?
This session, led by author and preparedness expert Michael Mabee, will review the threats to the electric grid, lessons learned from past disasters and what your family and your community can do now to prepare.
You will leave this session with an action plan for either your family, community or both.
This event is sponsored by the Souhegan Community Emergency Response Team (CERT) and the Souhegan Civil Defense Corp.