Description
Are you tired of attending business/ entrepreneurship conferences where you were bombarded with theories and industry jargon that did nothing for the actual growth of your business? We created EMERGE-PRENEUR for YOU. We guarantee that this will be the most relatable, yet most beneficial, summit on business and entrepreneurship that you will attend.
"Millennials are no longer seeking the perfect job, we are building businesses and opportunities that revolve around our respective passions!" This was the key take-home message from the 1st annual Emerging Entrepreneurs Summit, now rebranded as EMERGE-PRENEUR.
A year later, we believe this rings true and so we are seeking to ensure that millennial entrepreneurs have the knowledge, tools, and connections to build vibrant brands & businesses. Cue, EMERGE-PRENEUR 2017! On the 16th of September, speakers and guests from diverse backgrounds and industries, that have a unique but more importantly, relatable perspective on the world of business will gather in a room to share knowledge with attendees. We believe that the knowledge shared will be beneficial and inspirational to all who attend.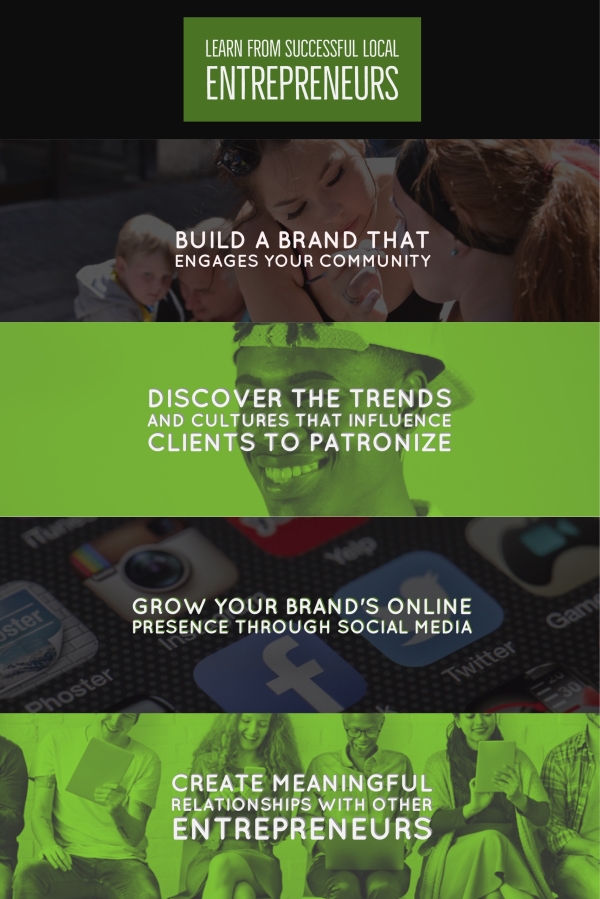 We expect many people from around Richmond and beyond to attend, some of which will include corporate executives, food and beverage industry leaders, creative professionals, local entrepreneurs, as well as students from neighboring colleges and institutions.
---
BECOME A VENDOR ($75)
Table top exhiibit space at event
Company listing in event program/brochure
Company listing on event website
Two free tickets to the event
---
BECOME A SPONSOR
GOLD ($500 minimum)
Ability to submit proposal for speaking opportunity at event
Table Top Exhibit Space
Listed on ALL promotional items (1 full page in program booklet)
Listed as sponsor with company logo on event website
Honorable Mention At Event
Admits 4
SILVER ($350)
Table Top Exhibit Space
Listed on ALL promotional items (1/2 page in program booklet)
Listed as sponsor with company logo on event website
Honorable Mention At Event
Admits 2
BRONZE ($150)
Table Top Exhibit Space
Listed on ALL promotional items (1/4 page in program booklet)
Admits 1
OTHERS (In kind)
Listed as sponsor with company logo on event website