Emerge from Corporate to Startup
When and where
Location
thinkspace 8201 164th Ave NE #200 Redmond, WA 98052
Description
Should you be a startup entrepreneur or a startup employee? What does it take to create your own company? How much should you pay yourself? What are some of the risks of starting or joining a startup? Are you thinking of joining a startup and wondering what skills and characteristics are needed to be in a startup? How much cash is funding the startup and what is the burn rate? Join us August 14th at 6pm at thinkspace in Redmond. We will have light appetizers and a great panel of speakers to share with you exactly what they did when they emerged from their corporate jobs. Our hashtag will be #Emerge2Startup for the evening.

Agenda:
6:00 - 6:30pm - Networking (Meet some startups who are hiring!) / Pizza and Drinks
6:30 - 7:10pm - Session 1: Emerging as a startup founder or co-founder / QA
7:15 - 8:00pm - Session 2: Emerging as an early stage startup employee / QA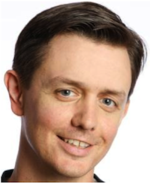 Brad Carpenter @bradcarpenter

Senior technology exec with a 20-year track record of leading engineering teams, developing successful software/hardware products, and helping organizations make key product direction and quality decisions. Brad worked for Microsoft for over 20 years, and has been involved with multiple successful startups. He is also an angel investor and part of the Seattle Angel Conference board.

Don Gerould @dgerould

Don's corporate life was spent at Citysearch and as a Senior Manager with Sales Operations at Amazon. Don started his current company Cogent Equity more than 12 years ago and provides services including exit strategy planning, capital fundraising, interim executive management, revenue growth, CEO advisory, and business improvement consulting.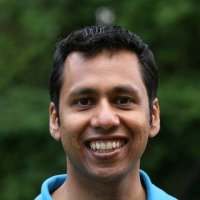 Sandeep Phadke @viaairlift

After multiple years at Microsoft and Amazon Sandeep decided to take his skills out into the world. As a current thinkspace member Sandeep is on his first pivot and now joining forces with another Seattle startup to take both their companies in a new direction!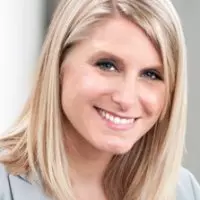 Shauna Causey @shaunacausey

Shauna started her career in Marketing and PR working for the Seattle Mariners, Q13, Comcast, Nordstrom and has worked at a handful of startups like Ants Eye View, Decide.com, and UP Global (aka Startup Weekend). She's a mentor and advisor for Seattle area startups.

Our Moderator:

Peter Chee @pchee

Peter is the Founder and CEO of thinkspace, which has been providing resources to startups and entrepreneurs since 2008. Peter has over 15+ years technology experience as well as real estate development. Peter is founder and CEO of thinkspace, a Workspace-as-a-Service model for 300+ startups, small businesses, and non-profits. Peter spent about four years of his corporate life at Disney, and he knows he know what entrepreneurs need in order to succeed.