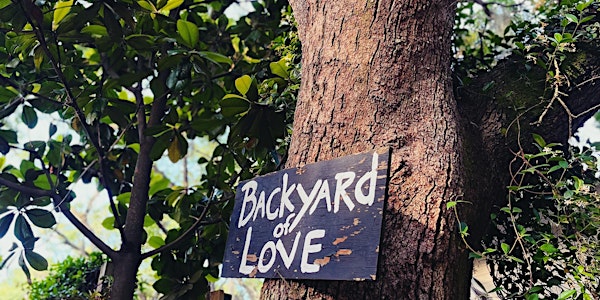 Emerald Coast Storytellers Open Mic
Tell your story. Tell lots of stories. Consider this your stage.
When and where
Location
Hibiscus Coffee & Guesthouse 85-117 Defuniak St Grayton Beach, FL 32461
About this event
"This blew us away. A truly magical experience for locals of South Walton." – SOWAL House
Join us for a night of storytelling, community, and connection.
Next stop: The Backyard of Love. Join us at Hibiscus Coffee and Guesthouse Thursday, October 13th, and let the storytelling continue.
For those interested in reading, we're trying something new this go around. Introducing this month's THEME 💡 Think of it like your inspiration, a kind of muse to get you out of your usual writing box and onto a shared page (no pun intended) with your fellow readers.
Seeing as how we're entering #spookyseason, we figured we'd start with something simple, something on, well… theme.
And, with that, our October theme: HORROR.
Tell us a scary story. Whether a ghost story, unsolved mystery, or just a dating horror story (there can be 👻s there too). Tell us about what terrified you to your core when you were a little kid or that time you almost gave your parents a mild heart attack over something insane you and your friends did. Maybe even got away with. Tell us about a close call, an exchange with what could have only been a kind of guardian angel, or a time you maybe scared yourself into leaping into the unknown.
Or, in Ali Diamond's case, just a story that will give your friends nightmares.
Registration (for both storytellers and general admission) can be found at the Register link.
Whether you're looking to tell a story, share a work in progress, read another writer's work that rocked your world, find your audience, build your tribe, get feedback, or simply get outside of your comfort zone, consider this your sign.
We will have ten 5-minute slots available (all genres welcome!), so please aim for a max of ~1,000 words. You don't have to read your own work, but it is encouraged!
Don't consider yourself a writer or storyteller (yet)? This is a free event and all are welcome to come hang, sip, and support. Space is limited so please be sure to register.
We look forward to seeing you there!