Description
Hear from a line-up of industry leaders how you can use empathy to empower your business.


Learn how to supercharge your business through empathy in communications, marketing, fundraising, design and more.
Empathy - the ability to connect with and relate to others, is the force that moves businesses forward.
Successful people do not operate alone; each of us needs the support of others to achieve positive results that push us toward our goals.
EmCon speakers, with their diverse range of specialties, will share their insights on the importance of increased human connection in business interactions and their tips on how to make empathy practical and impactful in professional settings.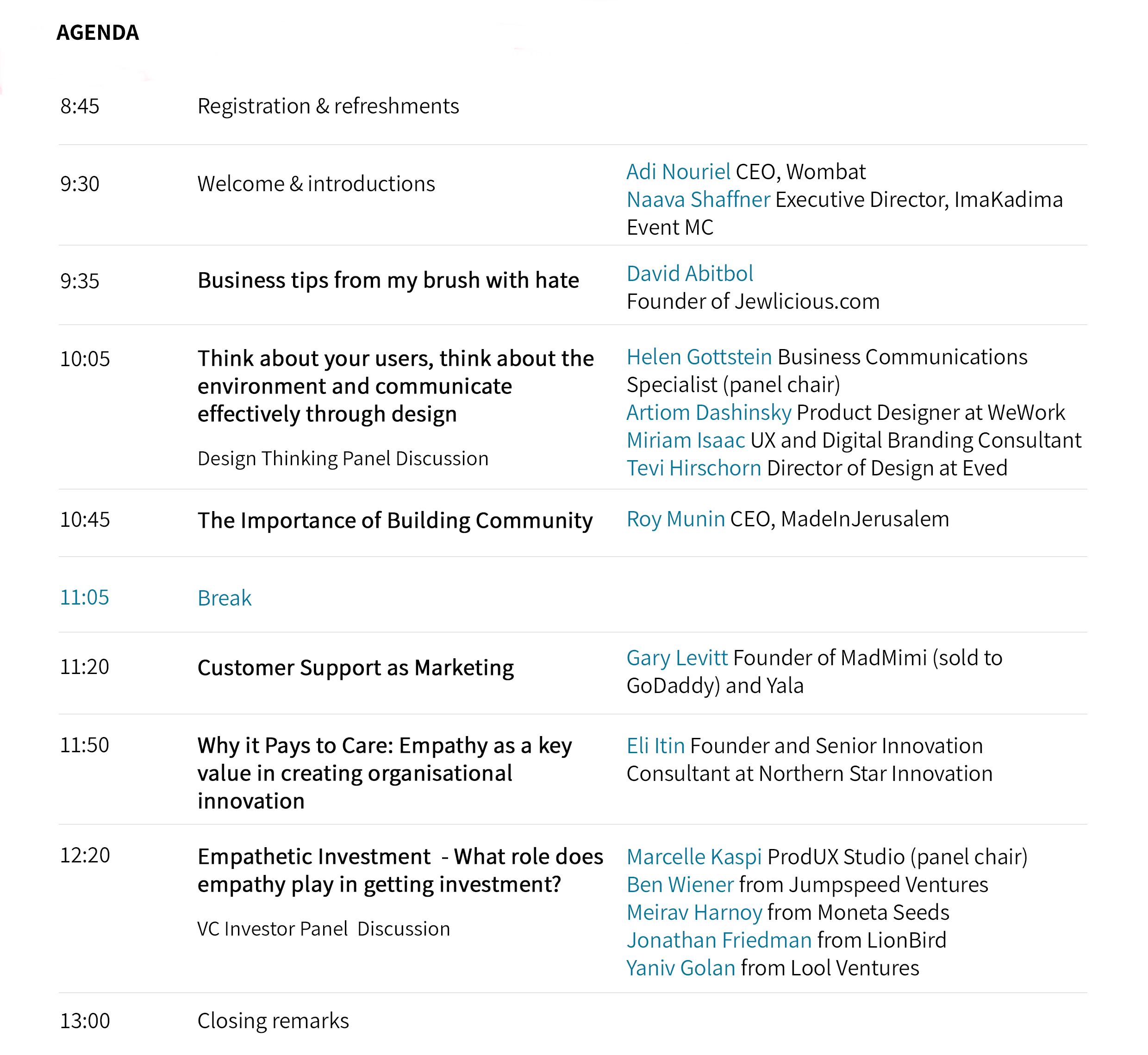 ---
EmCon is the first event of its kind in Jerusalem.
It will be an awesome morning. Save the date.