EMC World 2011 Spousetivities

Monday, May 9, 2011 at 10:00 AM

-

Thursday, May 12, 2011 at 1:00 PM (PDT)
Event Details
Welcome to Spousetivities for EMC World 2011!

For the first time, Spousetivities is coming to EMC World! If you've joined Spousetivities before at VMworld, then you know what it's all about. If you've never joined Spousetivities, or if you aren't sure what Spousetivities is, then read on! You can also visit my Spousetivities blog for more information.

What is "Spousetivities"?
In 2008, after attending VMworld with my husband for a number of years and having nothing to do during the conference, I was determined to make a change. So I launched Spousetivities (short for "spouse activities") with the idea of providing activities and fun for non-conference attending spouses, partners, and other family members. This year, after three years of providing activities for VMworld, I'm excited to add EMC World 2011 to the list of conferences where Spousetivities will be available.
Who can attend Spousetivities?
Anyone! While it's primarily targeted at the spouses of the conference attendees, anyone traveling with a conference attendee is welcome to join us. Parents, spouses, domestic partners, significant others--all are welcome.
As a conference attendee, why do I care about Spousetivities?
Well, you want the family member(s) traveling with you to be safe, right? And you'd like for them to have a good time while they are traveling with you, right? Spousetivities helps take care of both of those by providing organized activities for your family members while you're at the conference. You can attend the conference and focus on the conference without having to worry about your traveling family member. They're all set!
As a traveling spouse or family member, why should I care about Spousetivities?

As a spouse or partner, you can meet some new friends, participate in some great activities, and have some fun. No more being stuck in a hotel room while your spouse or partner is at the conference--it's time to get out and join Spousetivities!
I'm interested. How can I sign up?
Easy! Just register for the activities in which you want to participate by selecting tickets from the list of activities above. There is a small cost for some of the activities, while others are free. However, even for the free activities, I ask that you register anyway--it helps me keep track of how many to expect! Our fabulous sponsors have offset the cost of many of these activities to help keep costs down. You can use PayPal to pay for your activity fees.

Spousetivities at EMC World 2011 is brought to you this year by three fantastic sponsors: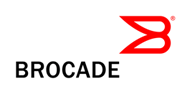 Interested to know a little more about what's planned for EMC World 2011? Read on for all the details...
Monday and Thursday Welcome and Farewell Breakfasts
One tradition of Spousetivities is our Welcome Breakfast. This year at EMC World 2011, we'll have both a Welcome breakfast on Monday morning as well as a Farewell breakfast on Thursday morning. In both cases, we'll have an exclusive breakfast at the Canyon Ranch Spa at the Venetian Hotel and Resort. Attendance at the Welcome and Farewell breakfasts also gets you an exclusive Spousetivities T-shirt, gift bag, and the opportunity to win some great prizes! Note that the $12 fee for the breakfast includes both the Welcome as well as the Farewell breakfast. Only $6 for a great breakfast and the chance to win some stuff? Can't beat that!
Monday Activities and Tours
After getting acquainted and having a wonderful breakfast, you will have various activities to choose from. If shopping peaks your interest, then shopping you will do at the Fashion Show Mall. The mall is conveniently located right on the Strip. If shopping isn't on your "to do" list, then perhaps a little sightseeing will be. Grab a Las Vegas Power Pass and you'll be all set to enjoy the sights and attractions. If you prefer to pay as you go, then just bring yourself and choose the activities you want to be a part of as we explore the city.
Tuesday Activities and Tours
If you didn't do enough shopping on Monday, or if you participated in other activities but still want to shop, today is the day for you. A scenic ride will take you to the Fashion Outlets (this is different than the Fashion Show Mall). There is a small fee for the van ride, but it is well worth the money and a lot cheaper than a taxi! If you have the Las Vegas Power Pass, the van ride is included. We'll also have an organized sightseeing and shopping trip to Old Vegas. Of course, participants are always welcome to join up and create their own activities as well. Want to just hang out at the pool? There's a chance other participants might be interested in the same thing.
Just Added for Tuesday: Once again thanks to our fantastic sponosrs, I can offer this Hoover Dam Tour for only $20 per person. The tour is open to all ages and includes a luxury private coach with reclining seats, foot rests, and a bathroom. Included is a two hours at the Hoover Dam including an actual tour of the Dam and the generator room, photo opportunities at Lake Mead, the Colorado River, and the Botanical Gardens at the chocolate factory. You will also tour the Ethel M. Chocolate Factory and enjoy free samples. This is a tour you won't want to miss!
Wednesday Activities and Tours
Today is a day of luxury. Choose the spa treatment that most suits your needs. With six different spa options available, we have something for everyone: men's spa treatments, mommy-to-be massages, and everything in between. Any spa service also includes access to the entire spa facility, including Aquavana. Additional spa services, of course, are available at an additional cost. You may also reserve additional services by contacting the spa directly. To get the special $60 discount available to Spousetivities participants, though, you must reserve your initial service through this page.

Thursday Activities
The only planned activity for Thursday is the Farewell breakfast, once again at the Canyon Ranch Spa. There will be good food, good fun, and the chance for more giveaways! Of course, participants are always encouraged to strike up their own "on the fly" activities with other interested Spousetivities attendees, so just because the planned activities are stopping doesn't mean the fun has to stop.
When & Where

Venetian Las Vegas
3355 Las Vegas Blvd. South
Las Vegas, NV 89109


Monday, May 9, 2011 at 10:00 AM

-

Thursday, May 12, 2011 at 1:00 PM (PDT)
Add to my calendar
Organizer
Spousetivities plans and carries out activities for the spouses, partners, friends, and family of conference attendees.