Embryology & Genetics of the Developing Newborn NUR752

Wednesday, August 24, 2016 at 12:00 AM

-

Wednesday, December 14, 2016 at 11:55 PM (CDT)
Event Details
Designed For:
This activity is intended for Physicians, Physician Assistants, Nurse Practitioners,and Nurses.
Objectives:
After completing this educational activity and the post-test, participants should be able to:
Synthesize the stages of embryological development (cleavage, blastocyst, gastrulation, implantation, and folding) with normal physiology and abnormal development seen in infants.

Analyze the effects of genetics and the environment on the normal and abnormal development of the fetus, infant, and child.

Compare and contrast the development of physiological systems in the embryo, fetus, and infant.

Assess and compare the relationships among the theoretical principles of genetics, embryology, and human development and examine these principles in relation to actual patient situations.

Delineate the patterns of heredity, using principles of genetics, for common anomalies seen in the infant and child.

Evaluate current research findings as they relate to genetics and embryological principles, and the development of organ systems in infants and children.

Analyze and integrate principles of developmental care, genetic counseling, cultural competency, ethics, and attachment within a family-centered developmental perspective of patient care for the challenging newborn and/or disabled child.
---
Schedule:
Class Week

Embryology Course

Larsen's Chapter Readings & Assignments

Week 1
Aug 24

Embryological Development Overview

Embryonic Development (Gametogenesis, Fertilization, Implantation - 1st & 2nd weeks)

WEB-EX Orientation at 4pm

Intro, & Chapter 1 & 2

Quiz 1

Week 2 Aug 31

Genetic Principles and Modes of Inheritance

Birth Defects & Genetic Influence

Ethical Issues & Genetic Counseling

Chapter 5

Quiz 2

 

Week 3 Sept 7

3rd– 4th week (Gastrulation, Neurulation) thru the 8th week (Embryonic Period)

Chapter 3 & 4

Quiz 3

Week 4 Sept 14

Early Fetal Development (9-38 weeks)

Placenta and Fetal Membranes/Twinning

Chapter 6

Quiz 4

Week 5 Sept 21

Fetal Development: CV System (Heart & Vasculature)

Chapter 12 & 13

Quiz 5

Week 6 Sept 28

Fetal Development: Digestive System

Chapter 14

Quiz 6

Week 7
Oct 5

Fetal Development: Respiratory System

Chapter 11

Quiz 7

Week 8
Oct 12

Fetal Development: Pharyngeal Apparatus

Chapter 17

Quiz 8

Oct 16-22

FALL BREAK

 

Week 9
Oct 26

Fetal Development: Sensory: Eye and Ear

Chapter 18 & 19

Quiz 9

Week 10 Nov 2

Fetal Development: Musculoskeletal System & Limbs

Chapter 8 & 20

Quiz 10

Week 11 Nov 9

Fetal Development: Reproductive System

 


Chapter 16

Quiz 11

Week 12 Nov 16

Fetal Development: Urinary System

Chapter 15

Quiz 12

Nov 23

Thanksgiving BREAK

 

Week 13
Nov 30

Fetal Development: Nervous System

Chapter 9 & 10

Quiz 13

Week 14
Dec 7

Fetal Development: Integumentary System Developmental Care & Disabilities

Chapter 7

Quiz 14

Week 15
Dec 14

Web-Ex BIRTH Defect Presentation (Optional)


FINAL EXAM & EC - DEC 14th (1 pm– 9pm)

Web-Ex 12/14/16 at 9am
---
Education Credits:
Category 1
Creighton University Health Sciences Continuing Education designates this Enduring Material for a maximum of 30 AMA PRA Category 1 Credit(s) TM.  Physicians should claim only the credit commensurate with the extent of their participation in the activity.
AAPA accepts AMA category 1 credit for the PRA from organizations accredited by ACCME.
Nurse CE
Creighton University Health Sciences Continuing Education designates this activity for 30.0 contact hours for nurses.  Nurses should claim only credit commensurate with the extent of their participation in this activity.
Nurses licensed in California:  This activity was planned and developed in accordance with the continuing education standards of the American Nurses Credentialing Center (ANCC).  The California Board of Nursing will honor ANCC continuing education credits for face-to-face programs held outside California, or for ANCC-approved online recorded courses taken in a self-study format.
Iowa Board of Nursing
36.0 Contact Hours Awarded.  Creighton University is an Iowa Board of Nursing Provider #373
Accreditation Statement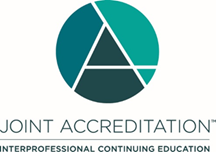 This activity has been planned and implemented by Creighton University Health Sciences Continuing Education (HSCE) for the advancement of patient care.  Creighton University Health Sciences Continuing Education is accredited by the American Nurses Credentialing Center (ANCC), the Accreditation Council for Pharmacy Education (ACPE), and the Accreditation Council for Continuing Medical Education (ACCME) to provide continuing education for the healthcare team.
When & Where

Online Course
Creighton University Campus
2500 California Plaza
Omaha, NE 68178


Wednesday, August 24, 2016 at 12:00 AM

-

Wednesday, December 14, 2016 at 11:55 PM (CDT)
Add to my calendar
Organizer
1 Creighton University Health Sciences Continuing Education
Embryology & Genetics of the Developing Newborn NUR752