EMBROIDERY WORKSHOP: Hand-stitched & Embellished Wool Felt Holiday Prayer F...
Description
Create an Heirloom!! Hand Embroidered & Embellished Wool Felt Prayer Flags, with Emma Connolly
Folk-art style square (approx. 5"x 5") prayer flags make wonderful additions to your home (or nice gifts!). Sew a little piocket on the back for tucking in inspirational quotes - Instructions in embroidery and attaching embellishments.
You will create as many 'flags' as you have time for - perhaps 5 at most - and learn basic embroidery stitches, as well as how to make simple fabric rosettes. You will receive a kit that includes:
Felted wool
Wool felt
Embroidery thread and floss; needle
vintage laces, ribbons, buttons
Threads, floss and yarns to make tassels, beads, charms

Suitable for ages 12 through adult. $28 per person INCLUDES ALL MATERIALS. Read our class policy below.
**NOTE: To help make your flags intensely meaningful to you, remember to bring any printed quote, small family or other photo or meaningful cutout, along with your own trove of buttons, laces and embellishments as well!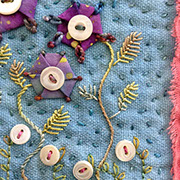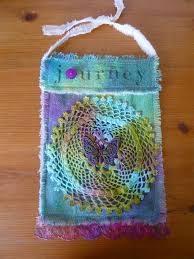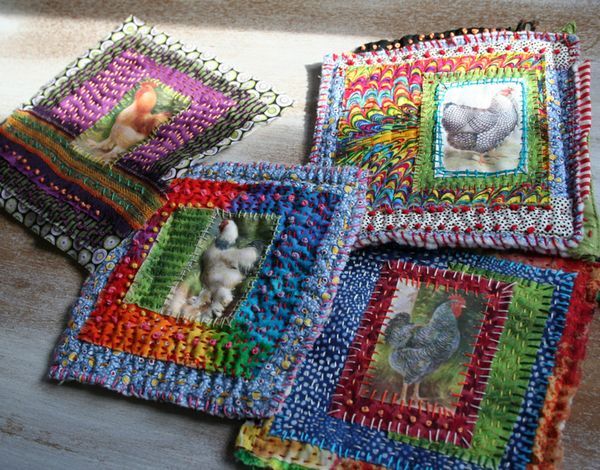 Our policies for all classes and workshops at Uptown Needle & Craftworks include:
• Full payment is due upon class registration. You may pay by credit card via telephone 504-302-9434 or Eventbrite. If you prefer to pay by cash or check your registration is not confirmed until payment is received.
• All class fees are refundable or transferable to another class if cancellation is made by telephone or email at least 72 hours before class start time.
• No refund or transfer of funds to another class is possible for cancellations with less than 48 hours notice or if you fail to show-up for a class you have registered and paid for.
* Depending upon each participant's skill level, you may or may not complete your project in class. You are always invited back to work on your project in our shop at a mutually convenient time.
By registering for this workshop you are agreeing to these policies. Thank you.