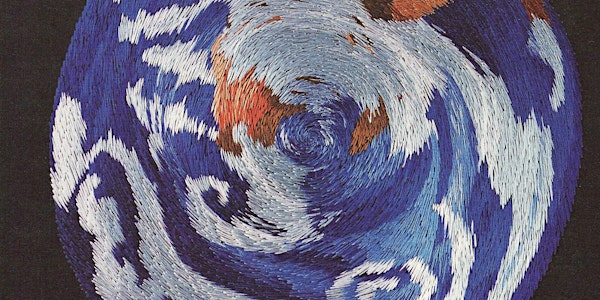 Embroidery - The World on a Thread, by: Helen M. Stevens
Exploring the career of embroidery artist Helen M. Stevens
Refund Policy
Contact the organizer to request a refund.
About this event
Helen M. Stevens of Bury St. Edmunds, is a world renowned hand embroiderer and designer. She is also the bestselling author of 12 wonderful books on the subject.
Helen began her career in embroidery with a knowledge of how the world of business worked and a belief that art and commerce need not be mutually exclusive. In 1981 she began her very own business and created her formal practice the True Embroideries Studio.
From the beginnings of her professional embroidery debut, Helen's work has expanded in popularity, earning her many commissions from various prestigious clients such as Harrods of Knightsbridge, The Stanley Gibbons Gallery, the NHS, RSPB, the House of Commons and the British Museum, the latter would spark her later interest in Anglo Saxon embroidery.
Helen has also exhibited by invitation as a member of the Society of Women Artists, at Central Hall, Westminster, The Mall Galleries, the Palace of Westminster and as a regular contributor to the Arts Pavilion at the East of England Show. Her exhibition experience also extends to a one-woman show held regularly every two years both in the UK and overseas.
The subjects of Helen's books each explore a different aspect of her art and they give her a place on the international stage.
Helen has traveled widely in the UK and internationally to teach and lecture, visiting Australia, Canada, New Zealand and the United States, often at the request of Fine Arts and Embroiderers' Guilds.
Helen writes of herself and her work:
"Embroidery has been in my soul since before I was born. It has been in my life since I was a child. It has been my career since 1981. An embroideress continues to be who I am, not just descriptive of what I do."
Webinar ticket sales are not refundable.