Description
Beauty comes in all shapes, shades and sizes!
It's our 1st year Anniversary!
A year of opening hearts, more women realizing their own unique beauty, doing the inner work that provides healing and freedom from the inner critic.
Women gaining awareness, self-acceptance and aligning to what they want to create in their lives.
Join us as we open dialogue about:
Body Positivity- what it means, who is it for, why it's important? Personal body shame experiences.
Diversity- Hair, Skin, Body Size the road ahead to inclusivity.
Health- why being healthy and loving yourself are not seperate.
Beauty- What is beautiful? Where did the perceptions we have of beauty come from?
These amazing women have redefined beauty through their own life experiences and work.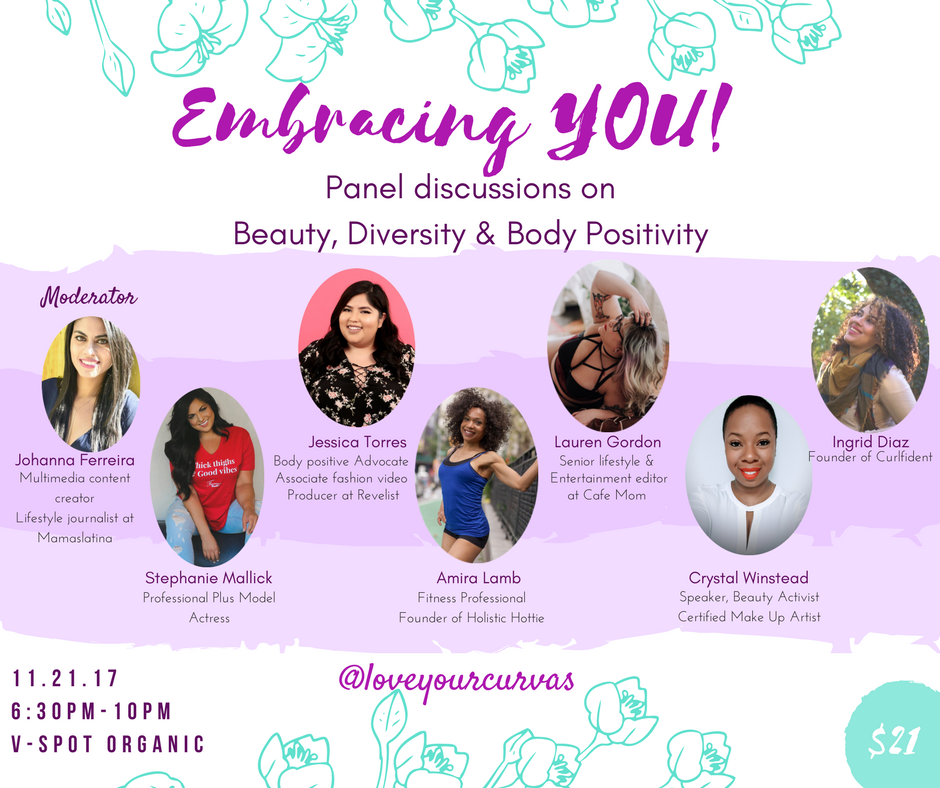 Johanna Ferreira is a multimedia content creator, lifestyle journalist and expert. She currently works as a lifestyle writer for Mamaslatinas and is a frequent contributor for Hiplatina.com, where she writes mainly about body image, women's issues, identity and culture. She previously worked as one of the founders and editors at Vivala.com
Stephanie Mallick aka Bella Bombshel is a professional plus model, actress and social media maven. She has been featured in body positive campaigns by Cosmopolitan & Red Book Magazine along with bodyposi media on Refinery 29, Bustle & Plus Model Mag. Stephanie showcases her body confidence everyday and is never ashamed to embrace her sex appeal. She is unafraid to discuss her journey to self love & how far she has come having battled eating disorders for most of her life. She is wishing to open the discussion and share how she discovered her inner bombshell & found peace within the plus community.
Jessica Torres is a plus-size style blogger, body positive advocate and associate fashion video producer for Revelist.com. Her mission is to empower women and abolish absurd beauty standards held in society. Her blog is filled with fashion advice, personal anecdotes of self-growth and inspiration. Jessica has worked with brands like DOVE where she was featured and celebrated for dedicating her life and career to body positivity, fashion, and beauty. She has spoken on various panels including "The Rise of The Real Girl" in fashion and beauty at SXSW.
Lauren Gordon is the Senior Lifestyle & Entertainment Editor at CafeMom. As a journalist, Lauren has covered body positivity from both researched and personal perspectives. She is committed to humanizing the experience of discovering self-love in a realistic and proactive way through her writing.
Amira is a group fitness instructor, professional bikini competitor and owner of Holistic Hottie Inc - a holistic fitness lifestyle company that offers group coaching, one-on-one coaching, and education for consumers and other fitness professionals. Her fitness philosophy is based on the fact that our bodies are always in a state of regeneration. Our basic habits compounded can help us rebuild, remold, and revitalized or our habits can do the opposite. Amira has a BA from UMASS Amherst, holds multiple certifications and professional memberships in fitness and sports nutrition, and is a Functional Diagnostic Nutrition® trainee.
Speaker and Beauty Activist Crystal J Winstead, is expanding the view of beauty by challenging unrealistic social beauty norms in mainstream media. Working as a certified MUA in the entertainment industry for multiple media streams, TV,(such as ABC's GMA, FOX), NYFW, magazines & videos w/names like, LL Cool J, Pitbull & Cyn Santana,
Crystal amalgamates her "behind the scenes" experience using it as a guide for women to distinguish what's real vs what is fantasy, so that they can become liberated from the prison of judgment, the chains of confidence unexpressed, and victimization of a dissatisfied life!
Ingrid Diaz is the founder of Curlfident. A platform dedicated to instilling self-confidence with your hair. Empowering women to own their natural beauty. Through her fun videos she shares healthy DIY treatments, product review, tips and tutorials for the health of your hair to get the most of your hair journey. Ingrid is charming, playful and exudes self-love. She is working on several other projects to continue to share her passion for natural hair, self-love and wellness.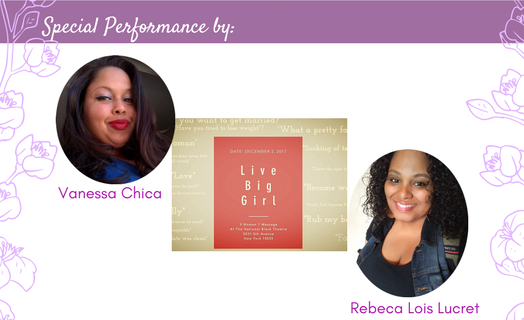 We'll have a special live performance by the creators of
"Live Big Girl" is a poetic play that addresses body image.
It's about 3 women and their different and not so different experiences of living in a body that is not celebrated.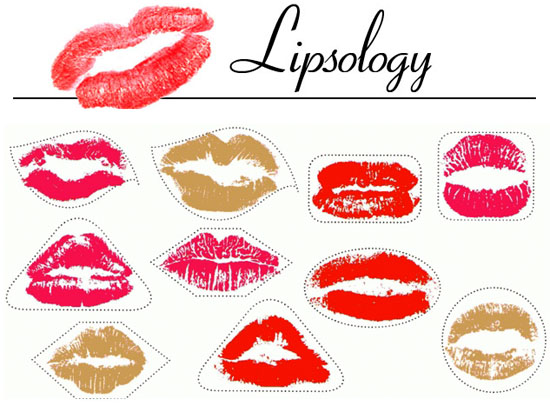 Certified Lipsologist Beth Engerson from Kiss-Marks will be providing lip print readings to the first 25 people to arrive at the event.
Come learn, get inspired, network, meet like minded, high vibing women.
There will be Vegan Appetizers, Happy Hour Specials, gift bags!
We welcome women of all nationalities, hair textures, all shapes & sizes!
"In a society that profits from your self doubt, liking yourself is a rebellious act"- Caroline Caldwell