Actions and Detail Panel
Embracing the Divinity of Desire
Sat, December 3, 2016, 1:00 PM – 4:00 PM PST
Description
An interactive, expansive workshop
with Radiant Rebecca & James Brown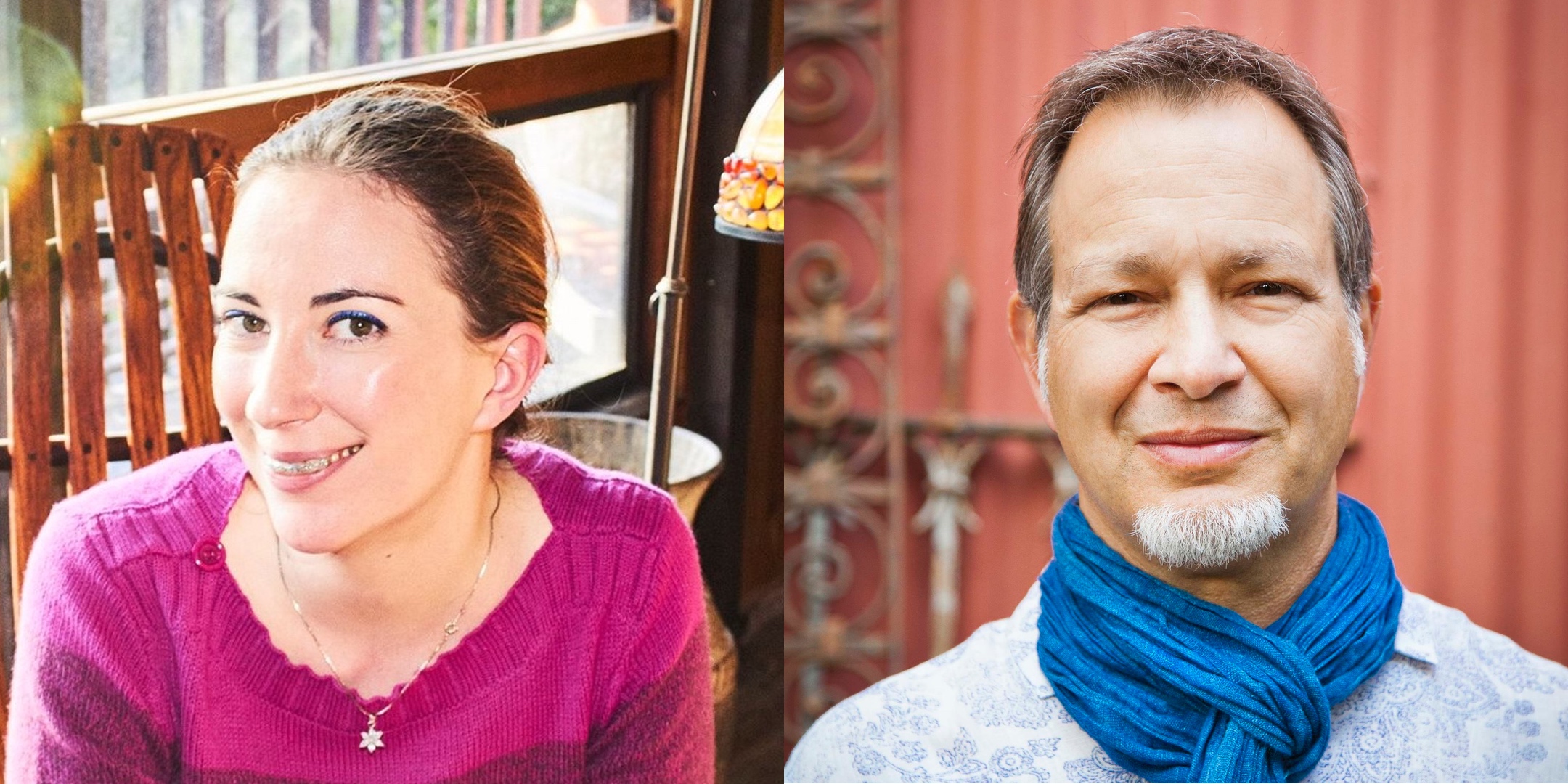 This workshop is based on the assumption that "Your own clarity about what you want to experience in life is the most impactful gift you could ever give yourself.
You know that guidance is there for you. You know the impact that being clear on your desires will have on your life. Maybe you've just been having a harder time than usual connecting to that space of knowing and clarity. After all, life is busy, and just keeping up can be overwhelming enough.
It's easy to fall into the trap of thinking our way through our troubles. And thinking our way out is really, really hard! You never get to the bottom of a problem - there is just more to the problem the deeper you dig.
(And making PRO/CON lists rarely gives you the clarity you had hoped for.)
"When you are stuck in your head, you are out of your life."
Not only are you missing the joy that is in your present moment, but you are missing all of the signals and suggestions from Source about where the next bundle of your joy will come from.
You know that Clarity is Power.
But how do you get to clarity from here?
Rebecca Beltran (Licensed Desire Map Facilitator) and James Brown (meditation teacher) have teamed up to bring you an afternoon of life-altering tips, tools and easy exercises to help you answer that question.
Join us to discover easy ways to cut through the mental and energetic clutter of your life with a few simple, practical techniques you can use anywhere. Learn how to "come to your senses" quickly, and instantly calm your knee-jerk reactions and interrupt the pattern of turning anger inwards on yourself (because, and let's be real here…that helps no one).
We will each be sharing our best practical, useful-anywhere tools to help you interrupt the downward stress spiral in the moment and to increase your own clarity right away… as well as introducing you to each of our signature courses that will help you flex and strengthen your clarity muscles daily.
(And we promise you'll get plenty of immediate value in the workshop even if you don't plan to continue with either course).
Focusing on what fills you with joy is how you find (and fulfill) your life's joyous purpose. And emptying your brain's virtual Trash Bin is the fastest way to give you the mental space to both find and focus on your joy.
WHO THIS WORKSHOP IS FOR
You want to live with more joy and purpose.

You know that Clarity is Power…but often feel unclear.

You find yourself trying to think your way through life, suffering from bouts of "analysis paralysis," and feel disconnected from your truth.

You can sometimes be your own worst enemy.

You sometimes find yourself trying too hard to be happy (and the effort of trying means you most often dissatisfied with the results).

You've been interested in meditation and other practices to bring you regular mental clarity. Perhaps you've dabbled with different practices, but haven't found a way to make it stick.

You frequently find it hard to stop and relax into your Now moment so that you can enjoy the wonderful life that you already DO have.
WHAT YOU'LL LEARN
How to calibrate your internal compass towards the life of your dreams and set yourself up for success first thing every morning so that you are always on the path to your own bliss.

The two biggest obstacles that get between you and your bliss, and how to dissolve them.

That your mind is not really crazy. (Even thought it can sure seem that way.)

Why the intellect is an amazing tool, but a terrible navigator.

How to USE that tool the way it's meant to be used, for your ease.

How to amp up the attractive power of your desires so that life becomes effortless - in small, easy-to-do steps.

The difference between what we want and what we desire…and which one to listen to, and when.

How to deepen your connection to Source and become a channel for what wants to manifest through you.

How to relax into your life and naturally, easily savor the goodness around you.
WHAT YOU'LL TAKE HOME
A powerful, quick focusing process you can use every morning to connect with with your authentic desires, so that you can make choices that make life more joyful.

A fun, easy and always-fresh mental tool you can use every day to get out of your head and get into the flow of life.

The OMFG! technique - a way to instantly begin to calm your nervous system to disrupt negative patterns (and prevent doing things you'll just have to apologize for) when life gets really heated.

A much better understanding of the power available to you when you quiet your mind and empty your mental trash (plus a few practical ways to do that in 5 minutes or less).

An expanded idea of meditation - how easy it can be, and how it fits into a busy life.
ABOUT YOUR HOSTS
Radiant Rebecca is a licensed Desire Map Facilitator and a vibrational/manifestational mentor. She is passionate about living a happy, joyful life and has managed to create a life full of love, abundance, ease and delight for herself using many of the very tools she will be demonstrating and leading during this workshop.
She has been facilitating life-changing discussion groups and workshops for the Seattle Abraham-Hicks Meetup group for over 8 years where attendees regularly rave about her ability to find the smallest vibrational energetic mismatch in their words and bring them back around to focusing on what they want with pure, positive intention. "One of the reasons it's so easy for me to spot others' misalignment with their words is because I've been there and I used to think that way too. That's also why it's so easy for me to talk them out of their misalignment and into focusing purely on what they DO want to feel."
As a prior event attendee put it "Rebecca's always onto something new to create expansion…"
She has been actively and consciously creating her life experience since 2005 and after creating the life of her dreams (which she is living now). Radiant Rebecca now lives a comfortable, abundant, joyous life of easy and flow (aka "living happily ever after," as she likes to say) in downtown Seattle. Her specialities are money, career, relationships and sexuality.
James Brown is one of the world's renowned teachers of the ancient practice of Vedic Meditation. After completing a rigorous, a two-year training program of over 2000 hours of instruction under legendary master Maharishi Vyasananda Thom Knoles, including a 4-month intensive retreat high in the Himalayas, James returned to found Vedic Path Meditation in San Francisco.
He has taught over two thousand busy people from all walks of life to meditate, and has led courses and workshops in companies across the country, including some of Silicon Valley's most innovative firms. He lives in The Presidio with his wife, two young son, crazy dog and (according to his wife) way too many bicycles.