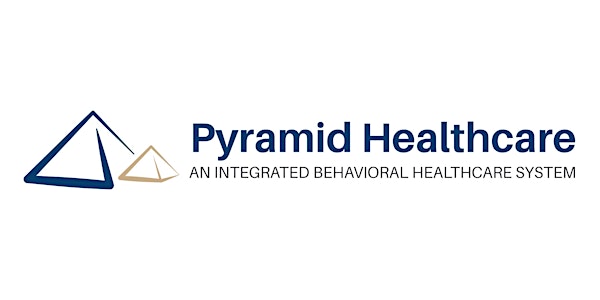 Embracing The Culturally Diverse
Biases and barriers exist in access to client care which impacts the client's ability to heal.
Refund Policy
Contact the organizer to request a refund.
Eventbrite's fee is nonrefundable.
About this event
Title:
Embracing The Culturally Diverse
Course Description:
Biases and barriers exist in access to client care which impacts the client's ability to heal.This course will highlight the importance of cultural humility and the ethical role clinicians hold in providing culturally compassionate care. The training is designed to help you take an introspective look at yourself while providing ethically sound services to protect/benefit both you and your clients and supervisors.
Learning Objectives:
Explore how personal values impact your work with clients
Gain an understanding of cultural humility
Explore treatment modalities to ensure goodness of fit when working with diverse clients
Examine common ethical dilemmas faced in working with diverse client
Increase awareness of how worldviews may influence the ability to understand, empathize and work effectively with the diverse clients
Presenter Bio:
Latasha Matthews, MA, LPC, CPCS, CPLC, specializes in private practice development and counselor development. She is the author of The Dumping Ground: A Guide to Gaining Powerful Skills to Set Life-Changing Boundaries. In addition, Ms. Matthews is an adjunct professor at Shorter University, Atlanta and the owner of Illumination Counseling and Coaching, LLC. She is the co-founder of Pieces that Fit, Inc. a 5013(c) organization that provides support for cultural diversity, mental health, academic success, and life skills.
With over 20 years of experience in the human services field, Ms. Matthews has a wealth of knowledge, experience, and passion that she loves to share with the world. She has taught hundreds of clinicians the importance of boundary setting as well as hosted a master class on this subject matter. Her passion for this topic, fueled by the personal impact it has had on her life, has led her to travel the nation creatively teaching it; and it inspired a series of Ground-Breaking books. She is currently writing her next book in the series.
Ms. Matthews earned her Bachelor of Science degree from the University of Akron, in Human Resources and her MA in Professional Counseling and Certificate in Marriage and Family Therapy from Argosy University. Her professional memberships include the American Counseling Association, Association for Counselor Education and Supervision, Southern Association for Counselor Education and Supervision, Licensed Professional Counselors Association of Georgia, Chi Sigma Iota. She also serves as a committee member on the board for certified professional counselor supervisors from the State of Georgia.
Continuing Education Credit:
3 Ethics 3 Supervision in-person (synchronous) or live webinar ((synchronous) contact hours of continuing education have been APPROVED by the Licensed Professional Counselors Association of Georgia (LPCA CE- Approval #2022-03-15-878LW)
3 Ethic hours of continuing education are APPROVED by the Georgia Society for Clinical Social Work - Approval #031622.
Application has been submitted and APPROVED by the NCSAPPB - Approval # 22-323-G Up to 3 hours GSB
Refund Policy:
Requests must be in writing. Refunds will be given on requests postmarked or faxed no later than 7 business days prior to the seminar. No refunds will be issued for "late arrivals" and "no shows". Address: October Road, Inc, Erin Evans, Administrative Assistant/Seminar Coordinator, 119 Tunnel Road Suite B, Asheville, NC. 28805-1800. Fax: (828) 350-1300. Requests may also be emailed to eevans@pyramidhc.com.