For hard-working jawns looking to identify their self-care love languages
About this event
Join Jahwula as she leads a 6-month beginner's yoga and journaling workshop series, themed in radical self-care, for hard-working jawns looking to identify their self-care love languages.
Save the Date: Third Saturday of each month.
This workshop will combine journaling exercises, and beginner yoga classes to encourage self-exploration and the practice of radical self-care.
Fall Workshop Topics:
10/23: Mental Self Care and Chair Yoga
11/20: Emotional Self Care & Restorative Yoga
12/18: Spiritual Self-Care & Breathing Techniques
Journaling is a form of Svadhyaya (self-study) that helps to connect us to our inner selves. By combining journaling and yoga, we will reflect and release to create the lives we wish to live. This workshop is for anyone interested in deeper self-reflection and learning how to add self-care practices into your daily life.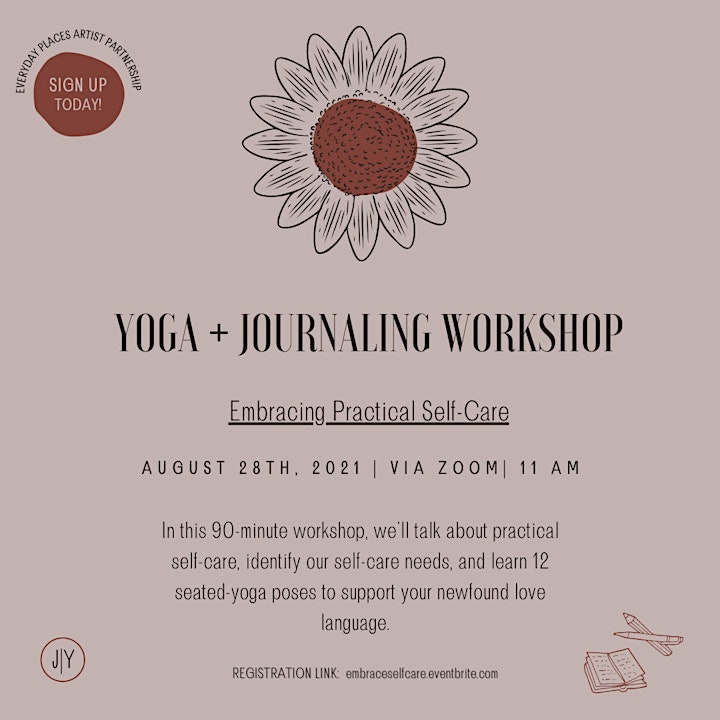 This workshop series is hybrid; some offered in person and most online. The online workshops will be held every third Sunday via Zoom.
Please check back for upcoming event listings for the in-person yoga workshops at a location near you!
Registration is encouraged to maintain series communications in between workshops.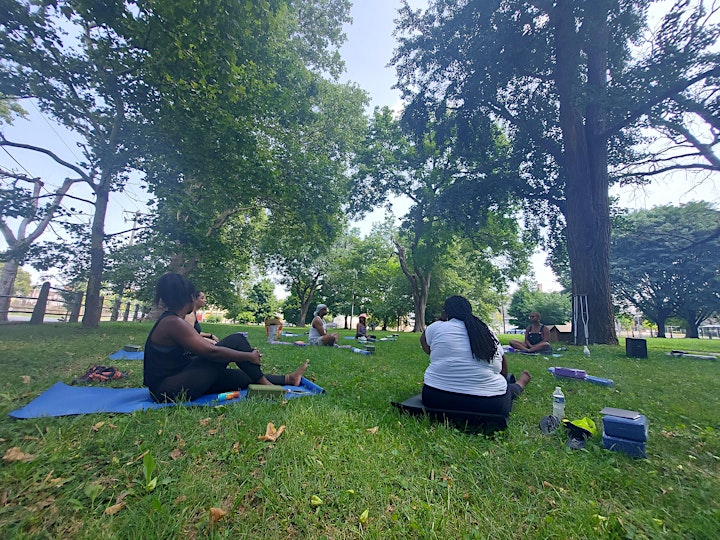 ABOUT EVERYDAY PLACES ARTIST PARTNERSHIPS
Barnes West, a partnership between the Barnes Foundation and LoLa 38, developed Everyday Places Artist Partnerships to provide West Philadelphia residents with spaces to engage with creative projects that offer inspiration and promote ​hope and healing.
Social impact artists have partnered with neighborhood businesses and sites to build interactive, participatory projects that engage both the site and local residents. More details are available on our website: https://www.pec-cares.org/barneswest.html