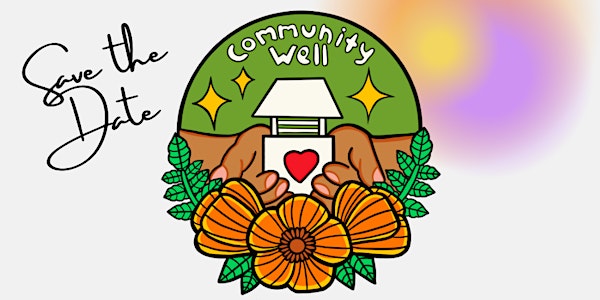 Embracing Joy! ~ A Community Well Fundraiser
Embracing Joy! Is a special celebration of life, love, and community.
When and where
Location
Community Well 78 Ocean Avenue San Francisco, CA 94112
About this event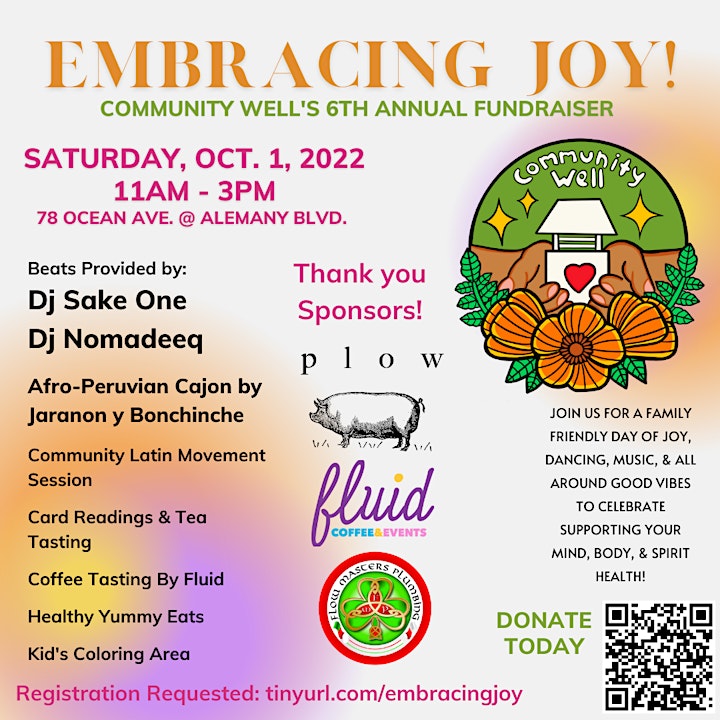 Amidst all of the ups and downs we have all experienced over the past 2 years, now is the time to Embrace Joy!
This special celebration will be happening onsite at 78 Ocean Ave. San Francisco. The purpose of this event is to celebrate all of the awesome services that Community Well has offered this year like:
Youth Based Holistic health programs that were facilitated at 3 local schools & programs
A healing clinic for local service & resource providers in the Southern neighborhoods of San Francisco to access regenerative tools so that they can keep giving the best of themselves to their community
Becoming a Sponsor Organization for a pilot basic income program for those living, working, and going to school in the Excelsior District with a total of $112,340 distributed to 41 families already this year
Developed a Healthy Families Food Delivery Program with the priority of getting healthy food to families with dignity with a total of 101 participants & 721 bags of groceries delivered from January - June of this year
Launched a Men's Healing Circle which focuses on men supporting one another in their healing process and creating a safe and venerable space
Our small grassroots organization has the impact of a much larger organization. We are dedicated to continuing to uplift and create access to holistic services for the communities we work with. Our model relies on the monetary support of community members who believe in the work we do AND want to participate in changing the emotional, spiritual, and physical health of our communities for the better.
We'd Like To Thank This Year's Sponsors: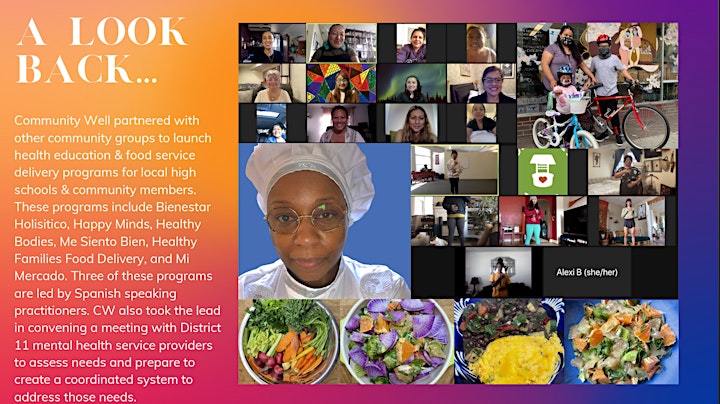 Embracing Joy Program Highlights Include:
Beats provided by Dj's Sake One & Nomadeeq
Afro-Peruvian Cajon performance by Jaranon y Bonchinche
Coffee Tasting by one of our event sponsors Fluid Coffee
Tarot Card/Psychic Readings by Senor Gigio on a donation sliding scale of $15-$25
Healing Tea Tasting with Holly Calica co-founder of Luna Nueva Wellness Collective
Joyful Movement session to Latin rythms with a movement facilitator to help release stuck energy
Healthy Yummy Eats (limited to 50-60 people)
Kid's coloring area - this is a family-friendly event!
If you can't make it but would like to support Community Well, please donate HERE!