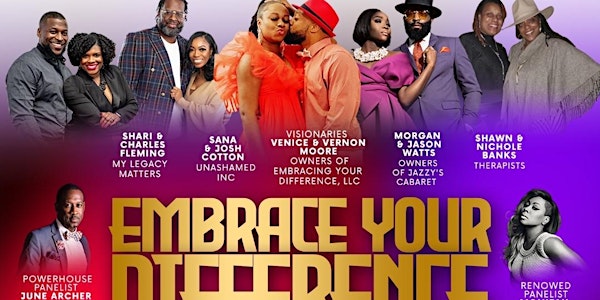 Embrace Your Difference Conference!
When it comes to life, healing, success, career, finances and love it's important to DO THE WORK!!! ... Inner Work that is...get ready!
When and where
Location
Omni New Haven Hotel at Yale 155 Temple Street New Haven, CT 06510
Refund Policy
Contact the organizer to request a refund.
Eventbrite's fee is nonrefundable.
About this event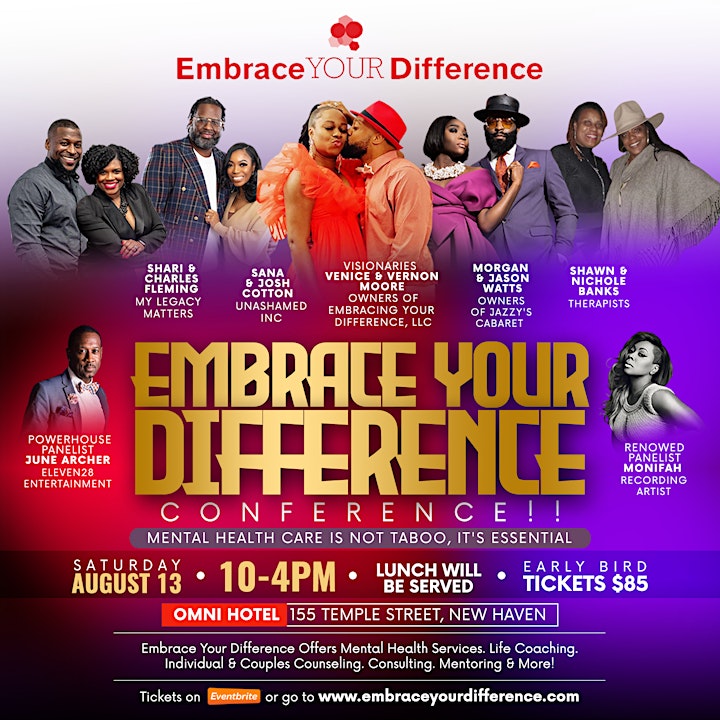 This is for Singles, Couples, or anyone who wants to learn more about being their best self and start with their individual self to Do The Work!! Grab your Bestie, Boo or Co-Worker and come get ready to learn, laugh, cry, reflect, change and Embrace Your Difference!!
Remember, your Happiness Does Not Depend on Someone Else, it Starts with YOU!
Check out all of the dope panels we'll have:
The Cave (Men's Panel) - The guys are bringing the HEAT! Expect them to come with rawness, honesty, and vulnerability. Our panelists are comfortable enough in their skin to be open about their truths, mistakes, ups, downs, and triumphs. We will talk about the roles we have, the expectations we face, and how we manage and maintain in our own individual ways.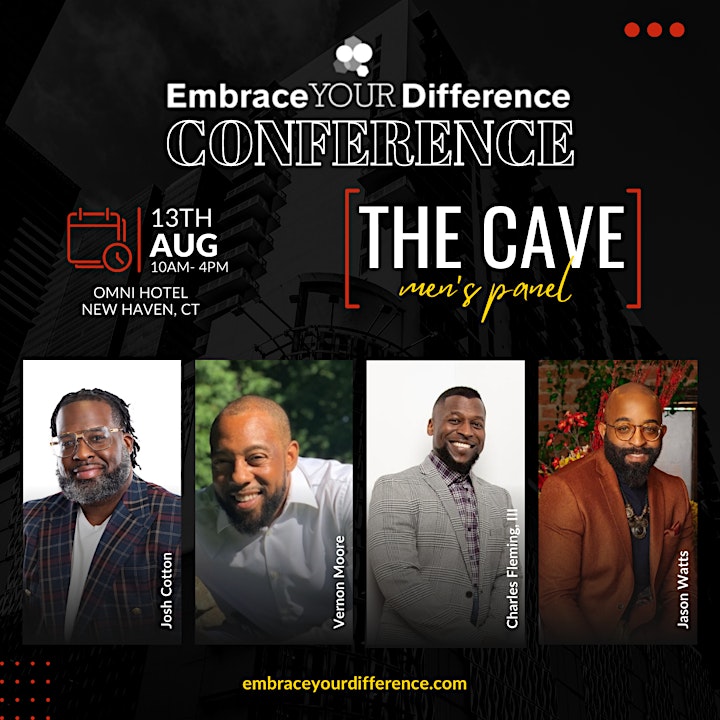 Somebody Shoulda Told Me! (Women's Panel) - You ever have those moments where you feel like, "Dang! I'm the only one (or first one) in my family or tribe who is doing this!"? As Millennial wives, moms, and entrepreneurs, we'll share how we keep balance, have healed and are healing, and started breaking the barriers by erasing the stigma around mental health and building women-led empires.
Ready For Love (Couples Panel) - Often in Couples Counseling, we hear people say their spouse is not doing what they need to do to make THEM happy. In this very raw Couples Panel, we ask these dynamic pairs some bold questions about what they thought marriage would be like and their new definition. They'll share their perspectives on the sentence we use at EYD often - "Your Happiness Doesn't Depend on Someone Else...it starts with YOU."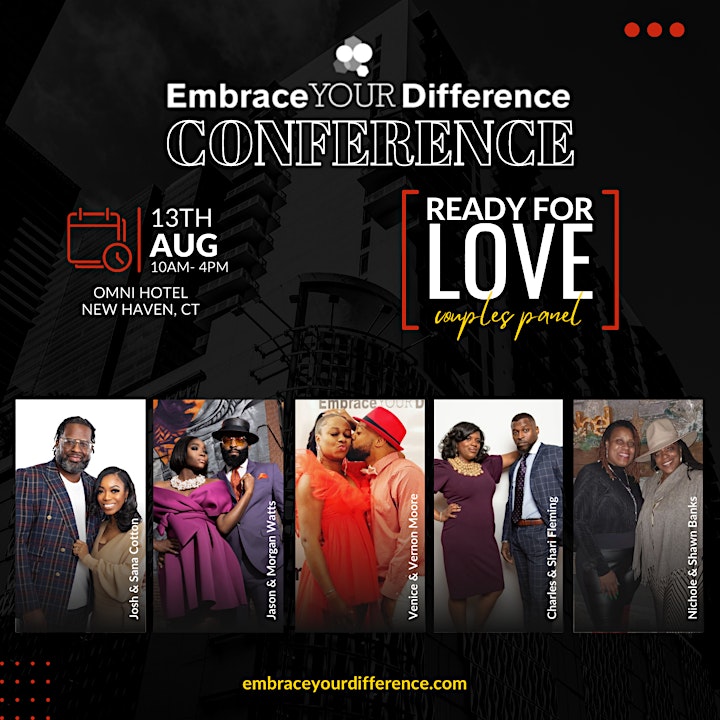 All About the Benjamins (Finance Panel) - We all talk money, but do we really know how it works? Do we know how we can make money work for us? How we can earn towards our financial dreams and build generational wealth? That's what the panel is for. This panel will address everything from maximizing your day to-day to help reach your financial goals, to how you can plan for not just your life, but generations to come. Even if you've talked finances before, you haven't heard it like this.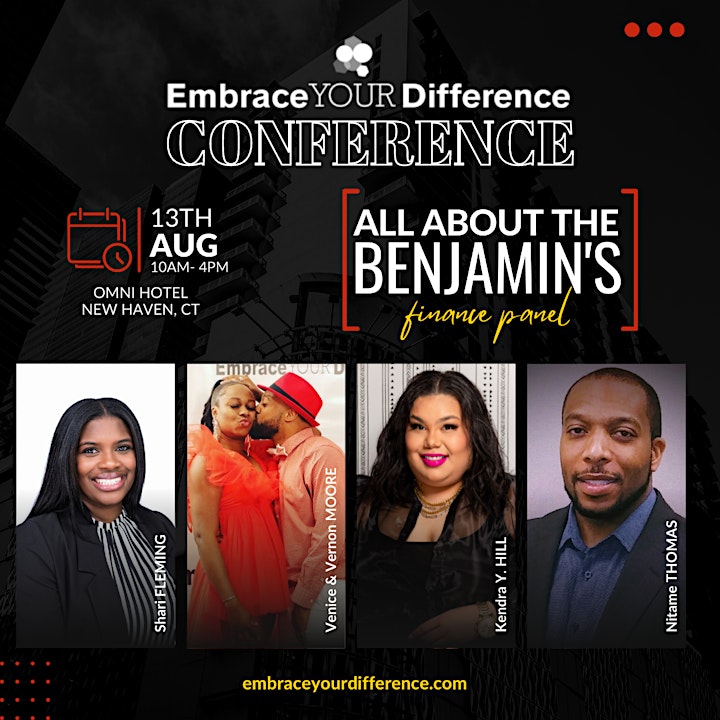 Fireside Chat with Monifah & June Archer - We will all have dark moments in this lifetime, and some may even hit rock bottom. This Fireside Chat that will have some very HOT conversation topics. June Archer will interview Venice & Vernon Moore along with the R&B Diva Songwriter & Actress Monifah on their darkest moments and mental health perspectives. They'll share their rock bottom moments and the strategies they used to get out. Was Spirituality a component of this? How do you stay grounded moving forward?...shhh...we not gonna give you all the questions... just know it's gonna be a Fire Panel!