Sales Have Ended
Registrations are closed
We're sorry you are having difficulty but we really want to see you participate in this fun event! Please try again!
Sales Have Ended
Registrations are closed
We're sorry you are having difficulty but we really want to see you participate in this fun event! Please try again!
About this Event
ADVOCATE SAFEHOUSE PROJECT
presents
Embrace the Chase Scavenger Hunt!
Advocate Safehouse Project is delighted to announce a digital scavenger hunt called Embrace the Chase. This exciting new event will be fun for all involved so rally your family, friends, and/or coworkers to make a team of up to four and Embrace the Chase!
Your team will have 24 hours to complete the riddles and/or submit photos/videos to earn points. You can play Saturday afternoon, go to bed and continue Sunday morning, play through the night or just consider Saturday afternoon-evening your best effort and call it a done deal.
In the end, the team with the most point wins CA$H! $1,000 for first place! Top 4 places win $$$.
The event runs June 22 at Noon until June 23 at Noon. The best part is that you may participate in this FUN from anywhere in the world! Cost is $30 per person with up to four people on your team.
FUN GUARANTEED!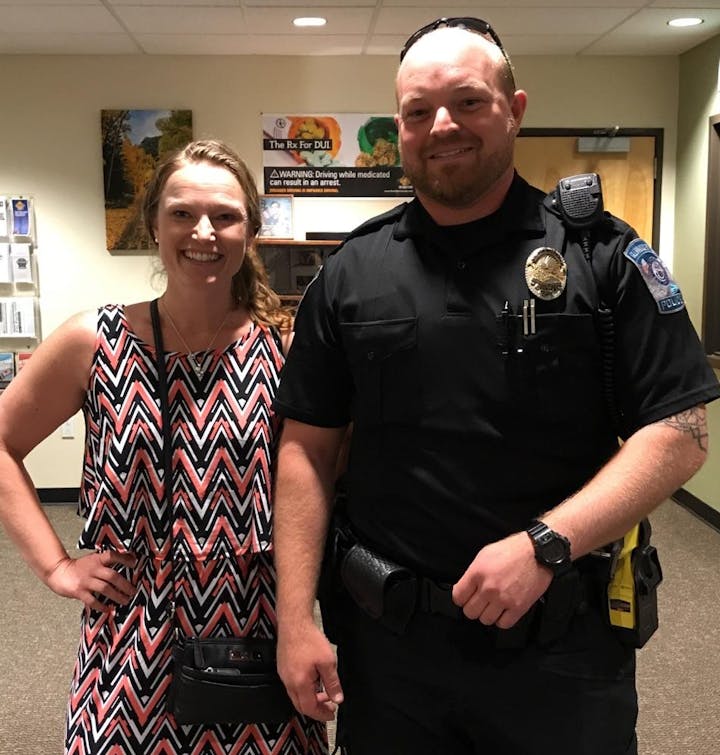 TO BEGIN...
1. Register via www.aspembracethechase.com.
2. Create a Team – develop a login for your team on Eventbrite.
3. Choose the number of team members ($30/person) and pay on Eventbrite.
4. Download the GooseChase IOS or Android app form the App Store/Play Store.
5. Search for Embrace the Chase or use the game code: EMBRACETHECHASE and then enter the game password. You will receive this once you have registered.
6. Embrace the Chase starts on June 22, 2019 at noon and ends on June 23, 2019 at noon … RAIN OR SHINE!!!
7. All registrations are non-refundable.
TIPS TO PLAY:
1. Players only have access to Embrace the Chase missions beginning at noon on Saturday, June 22nd.
2. Photos and videos have to be taken within the GooseChase app. They cannot be uploaded from outside sources.
3. Include team members from different age groups.
4. Missions can be completed in any order.
5. Each mission has a different point value and they are listed on the app.
6. When recording a video in the GooseChase app, the maximum time allowed is 15 seconds.
7. Photos and videos need to be approved so there is a lag time from the time you submit it to the time it is approved or rejected.
8. Make sure to share your photos and videos on Facebook and Instagram with #ASPETC.
9. Some questions have optional bonus points for people who go the extra mile.
10. Complete as many missions as possible to increase your chances of winning: 1st Place = $1,000, 2nd Place = $750, 3rd Place = $500 and 4th Place = $250.
RULES/GUIDELINES:
1. There is a maximum of four members per team.
2. The team who has the most points on Sunday, June 23rd at noon MDT is the winner.
3. If there is a tie at any prize level, the tied levels will be combined and then split between the tied parties. For example, if there is a tie for 1st Place, the pool becomes $1,750 and each team receives $875.
4. Have FUN!!!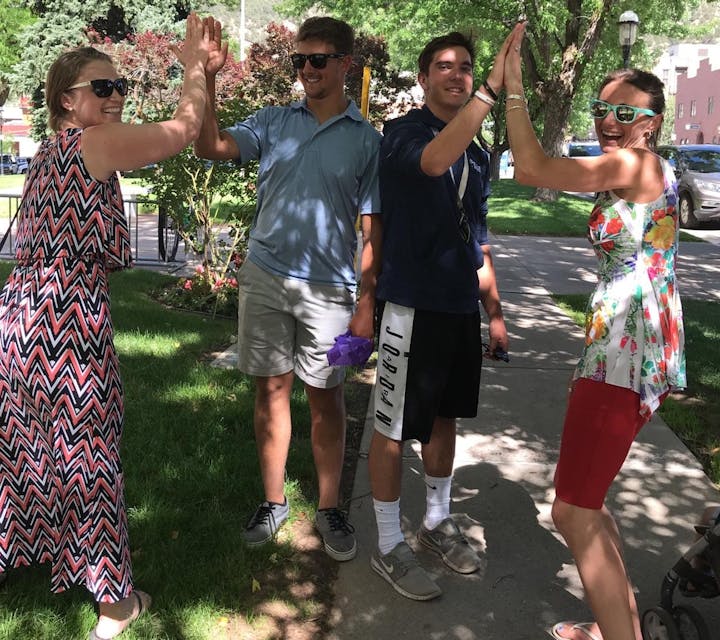 FREQUENTLY ASKED QUESTIONS:
Does Embrace the Chase benefit any organization?
• Yes. Advocate Safehouse Project (ASP) is Embrace the Chase's beneficiary. 100% of registrations will be given to ASP minus any Eventbrite processing fees.
What do I need to play/participate?
• At least one fully charged smartphone (I-Phone or Android), tablet or computer per team. More smartphones are definitely a plus.
• The GooseChase App, downloaded on your phone or computer.
• A positive attitude and your creative genius!
How long is Embrace the Chase Scavenger Hunt?
• 24 hours from noon on Saturday, June 22nd thru noon on Sunday, June 23rd.
Do team members need to stay together?
• Not unless you want to! Your team members can each explore and answer the missions from anywhere.
How many people can play the game?
• Recommend between 2 and 4 people per team.
• 1 – 4 people can play.
• Each team requires a separate registration.
Can kids participate?
• Yes! They will need access to a smartphone, tablet or computer.
How do teams submit their responses?
• Teams submit responses via the GooseChase app via text, photo or video.
• Responses are captured in the GooseChase app and are automatically scored and points awarded.
How do you "win"?
• Teams accumulate points through submitting photos, videos and text responses with correct answers.
Will there be prizes?
• Yes! 1st Place = $1,000; 2nd Place = $750; 3rd Place = $500; and 4th Place = $250.
• Winning teams will split the amount for each place.
• Winners will be announced by Sunday, June 23rd 3 pm via an email sent to all teams. Also, the winners will be listed on your dashboard.
Can I Capture the Moment?
• Yes! You will have all your photos and videos submitted on your phone to share on social media #ASPETC
Where can I contact the organizer with any questions?
• If you need help during Embrace the Chase from noon on June 22nd thru noon on June 23rd, email organizers at events@advocatesafehouse.org. Your email will be responded to in a timely manner during Embrace the Chase.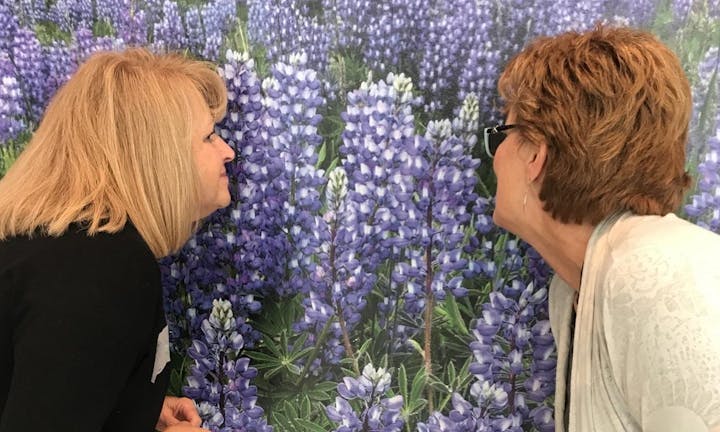 THANK YOU TO EMBRACE THE CHASE SPONSORS!
The Happy Dance Sponsor - Post Independent
The High Five Sponsor - Alpine Bank
The Fist Pump Sponsors - Bank of Colorado, Glenwood Springs Elks Lodge, & 19th Street Diner
The Handshake Sponsor - Vectra Bank
The Wave Sponsors: Elyse Hutchinson Design, Glenwood Springs Chamber of Commerce, Glenwood Springs Ford, Grand River Health, Starfish Public Relations, & The Valley Veterinary Hospital