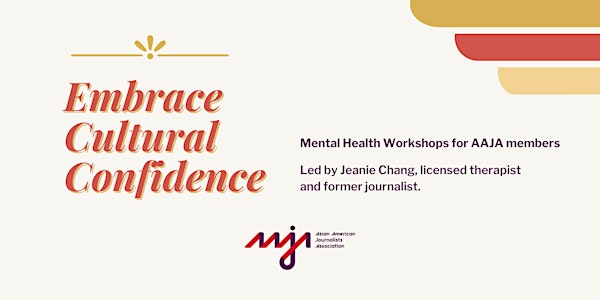 Embrace Cultural Confidence: Mental Health Workshop Series for AAJA Members
Embrace Cultural Confidence
About this event
Has 2020 awakened new anxieties that you'd like to break down in 2021?
Do you struggle with the Western idea of self-care?
Do you wish you could meet a therapist who "gets" the pressure of journalism – and of identifying as AAPI – without having to explain everything?
Are you seeking techniques to address the wellness of relationships in your family?
Are you experiencing secondary trauma through work and social media?
Do you want to become a resilient leader for your team and your community?
As AAPI journalists, we are living through a time when every day could become a battle at work and at home. So many of us are tired, exhausted, finding it hard to focus — but have to keep telling the stories that matter for our community. When you take care of yourself, you are more equipped to support your loved ones and accomplish things you're passionate about.
The Asian American Journalists Association is partnering with Jeanie Chang, a Licensed Marriage and Family Therapist and a former broadcast journalist, to host a series of three solutions-based, culturally-competent mental-health workshops customized for our members.
These workshops will focus on topics including identity, mindfulness, and resilience. Sign up today for all three (recommended) or just one. These workshops will be hosted at the following times/dates:
Saturday, March 6, 7 pm ET to 8 pm ET / 4 pm PT to 5 pm PT [Identity]
Saturday, April 10, 7 pm ET to 8 pm ET / 4 pm PT to 5 pm PT [Mindfulness]
Sunday, May 16, 7 pm ET to 8 pm ET / 4 pm PT to 5 pm PT [Resilience]
This workshop series is free for all AAJA members. Join AAJA today: https://www.aaja.org/join
This event is hosted by AAJA HQ, AAJA Women and Non-Binary Voices Affinity Group, AAJA At-Large Chapter and AAJA Plus Task Force.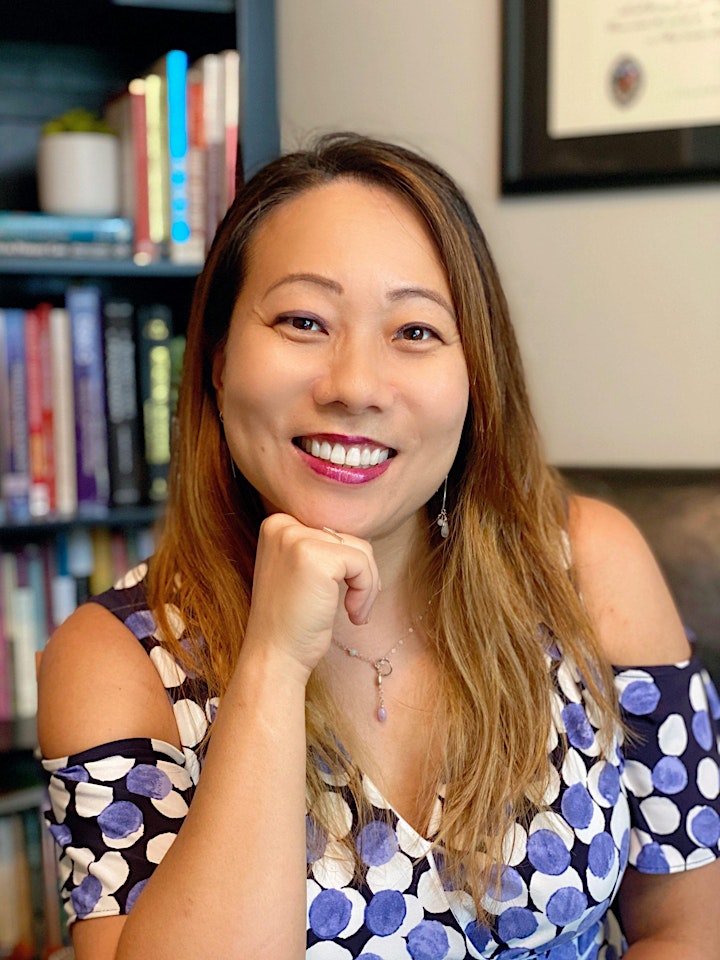 Jeanie Chang is the Founder of Your Change Provider, PLLC, a therapeutic practice founded on cultural confidence and solutions in promoting good mental health and wellness. Jeanie is also a corporate wellness and DEI consultant, executive leadership adviser, and family/parenting coach. In addition, she provides support groups for non-profit and DEI leaders.
Jeanie is a Certified Mental Health Integrative Medicine Provider (CMHIMP) and a Certified Clinical Trauma Professional (CCTP) with experience in grief and trauma. In addition, Jeanie holds specialized training in Mindfulness Based Stress Reduction (MBSR).
Jeanie's career first started as a broadcast journalist in Washington, D.C. She is also an active volunteer in the Asian American community. She is the national director of self-care and wellness for the National Association of Asian American Professionals, president of its North Carolina chapter, and a facilitator for student veterans at Wake Technical Community College in Raleigh. Jeanie also offers programming in conflict management, social wellness, and leadership.