Description
We already know that laughter and playfulness are brilliant for our psychological and physical health, don't we? Well, at least that's what science shows... But for many of us, life feels busy and stressful and we forget all about playing.
"Our bodies change our minds, and our minds can change our behaviour, and our behaviour can change our outcomes." ~ Amy Cuddy
Embody Playfulness provides an opportunity for participants to learn about and practice playfulness, experiencing its effects on their bodies, minds, and spirits.
During Embody Playfulness, we explore the process of shifting our focus of theory and ideas from mind, stepping into our bodies, and embodying our intentions.
'Embodiment' can be defined as:
1. giving a concrete form to; express, personify, or exemplify in concrete form.
2. providing with a body; incarnate; make corporeal.
3. embodying a spirit.
4. collecting into or including a body; organize; incorporate.
5. embracing or comprising of.
In Embody Playfulness I invite you to reach into yourselves to express the wholehearted communicator that you truly are – to bring your whole self to the fore and delight in the engagement, connection and communication you create. It's possible, it's within you.
During this process we will step into practices that access our spontaneity, our story, our imagination and our expressiveness – all of which support our communication intentions. Because living is far too important to be taken seriously, isn't it?
The practices draw on key principles from the rich and dynamic traditions of Theatre, Improvisation, Playback Theatre, Story, Martial Arts and Mindfulness. Combining an experiential practice with critical and thoughtful reflection permits insight and integration into your being.
"Human beings are not only who we are. We're also who we're not yet — who we're becoming — at the same time. But as adults, we forget this process of discovery." ~ Cathy Salit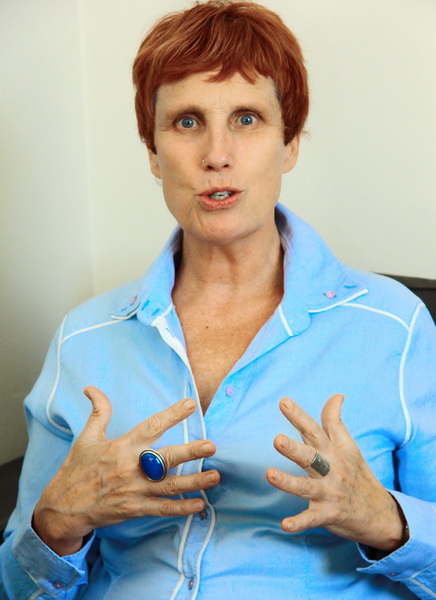 About Your Facilitator: Johanna de Ruyter – Crafting Communications – Performer, Communication Coach, Facilitator of dialogue for connection and insight
Theatre engages body, voice, words and emotion to communicate concepts and ideas whilst focusing exclusively on human stories. My experience in theatre over many years has enabled me to translate core theatre principles for dynamic and engaging communication. I have applied these principles to customised communication programs for groups, teams as well as coach individuals. I perform with Playback Theatre Sydney, a unique theatre form that uses interactive improvisation and theatre to engage and entertain audiences. We create connections and insight through the raw and riveting experience of personal shared stories. I also facilitate Leadership Presence training programs in the Asia Pacific region, with The Ariel Group, a leading US Executive Training Company. The centuries-old theatre skills that inform my work as a coach and facilitator, provides the principles to truly enliven and empower how we communicate.
Date and Time
Location
Centre for Existential Practice
4/144 Cathedral Street
Woolloomooloo, NSW 2011
Australia