Embody Beauty Retreat

Sunday, September 20, 2015 from 11:00 AM to 5:00 PM (EDT)
Event Details
Step into a vibrant, full-bodied experience of standing in your own power
and creating your juiciest dreams!
Embody Beauty is a one day body, beauty and spirit immersion conveniently located near Union Square in New York City. It was created to help you step into your fullest, yummiest expression of yourself through workshops designed to reset and restore your beautiful and divine self-image. Free yourself by spending a tranquil day nurturing your mind, beauty, and spirit.
Beauty and wellness experts Rebecca Casciano and Sarita Coren are teaming up with spiritual guide Vanessa Codorniu to provide a sacred, special and transformational experience. They share a deep passion for helping women connect to the highest version of themselves. The Embody Beauty Retreat offers a unique opportunity to explore that connection, creating peace and harmony with your inner and outer self.
What you can expect:
Welcome to Embody Beauty
Begin the day with an interactive session to help clear away blockages that may be preventing you from embracing your true beauty.
During the day, you will have access to vendors who are fully aligned with our mission to embody beauty. Transform your look with natural skincare and cosmetics from Om Aroma & Co. and Savor Spa that enhance your true beauty, not mask it with chemicals and toxic ingredients. Mist yourself with Lotus Wei's essences of flowers to enliven your spirit. Adorn yourself with beautiful crystal jewelry designed by SoulKu that energizes and supports you.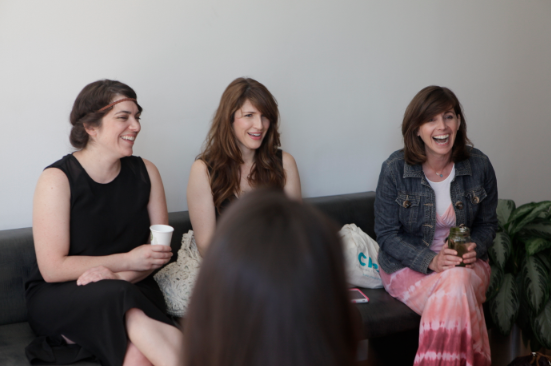 MORNING SESSIONS
Join a Sacred Circle of Women
Explore the connection between how you look and how you feel with an engaging group discussion and beauty practice led by Rebecca. This is an opportunity to delve into the deeper side of beauty in a safe, sacred space. You will be uplifted by the powerful feminine energy and the feeling of sisterhood that will be created.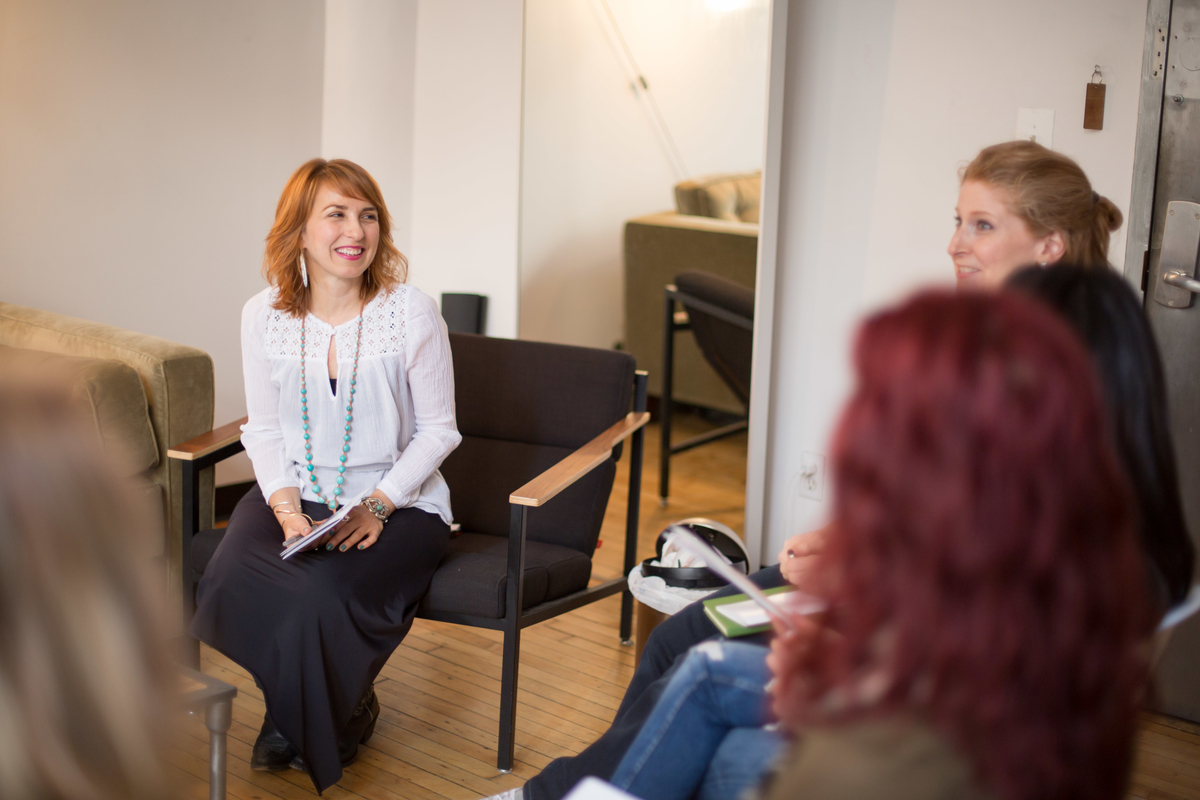 Deep Dive to Unlock Beauty from Within 
Vanessa will facilitate a healing journey in a safe and supportive environment where your process is honored while energetic shifts are invited into mind, body, and spirit!  Explore, release, and transform ideas, thoughts, feelings and stories you are carrying about your own beauty or what being beautiful is through this healing hypnosis session.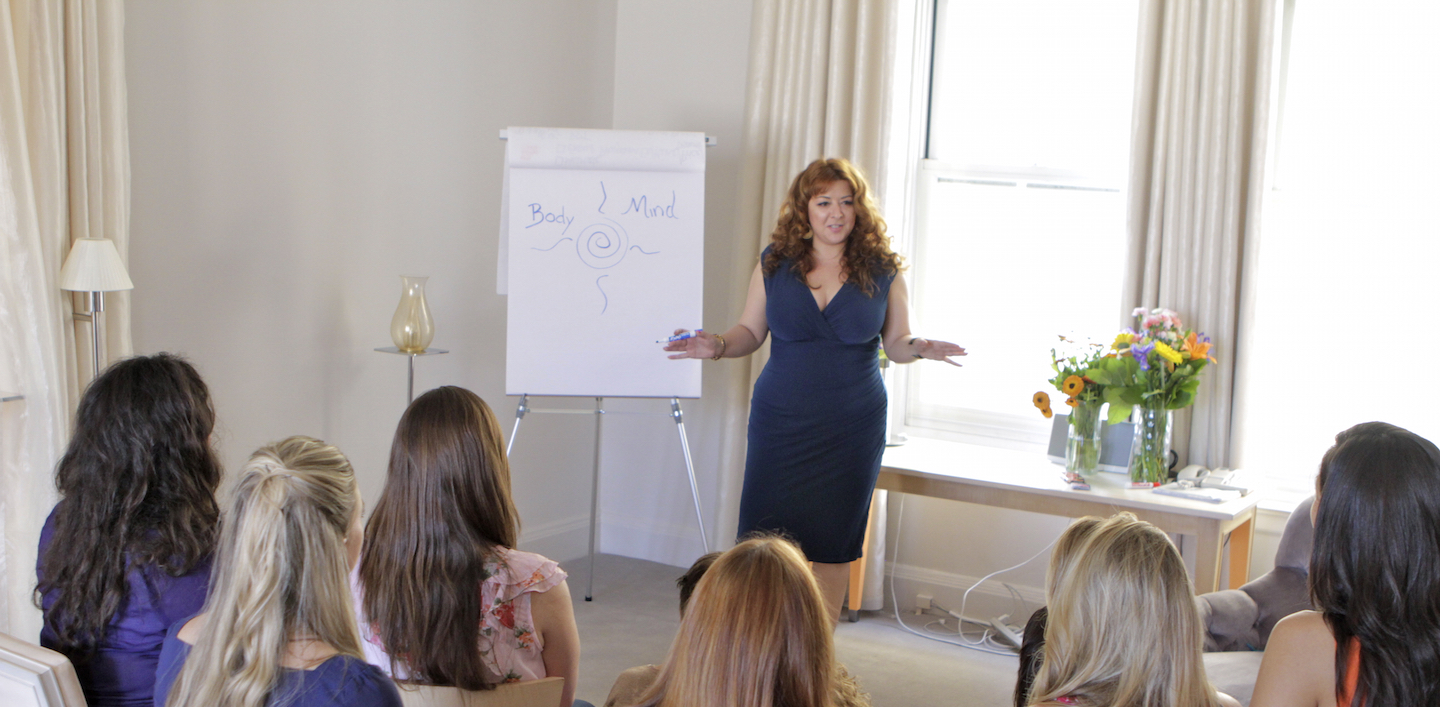 Feed Your Body & Beauty
We will take a break while you have a chance to shop from our amazing vendors and get to choose a nourishing lunch from Union Square's many healthy options, such as Jivamuktea Cafe and Peacefood Cafe.

AFTERNOON SESSIONS

Embrace Your Face Makeup Workshop
Learn how to enhance your unique, natural beauty through the art of makeup. Rebecca will demonstrate the tips and techniques that will help you highlight your beauty in a whole new way. Get step-by-step guidance to create a day-to-night makeup look that's just right for every occassion. Bring all your burning makeup questions!

"IN BODY"ing: Dance into your Sacred Feminine Self

An invitation to connect to your deep awareness, your senses, breathe freely, stretch, sound and move your Sacred Luscious Self into Divine flow. Ground, center, release, shimmy, shake, celebrate and reveal your spirit!
Moving Onward and Upward
At the end of the retreat, expect to leave your old beauty story behind. You have allowed the renewed, glorious you to shine forth—and she is absolutely spectacular! Keep on shining, keep on glowing, and keep on embodying your beauty.
What people are saying about Embody Beauty Hosts: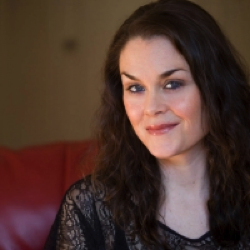 Meghan Watterson, Founder of REVEAL, Hay House Speaker
"Vanessa Codorniu has such a powerful vulnerability- a capacity to hear and to trust the information she is receiving from spirit. The depth of my healing at Vanessa's mystical hands was profound. She is a gorgeous soul and holds deep medicine with her gift of intuitive healing."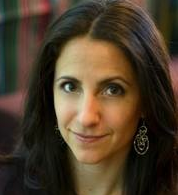 Dr. Stephanie P. Marango, Founder of Sacred Body Institute 
"A makeup workshop with Rebecca Casciano is the perfect opportunity to be grateful for what you've got and learn how to honor it in a new way. Open, caring and knowledgable, Rebecca delivers healthy, practical and eco-conscious recommendations. Thanks to just one session with her, I'm looking forward to updating my make-up bag and the spirit with which I take care of myself every day. Vive the divine feminine!"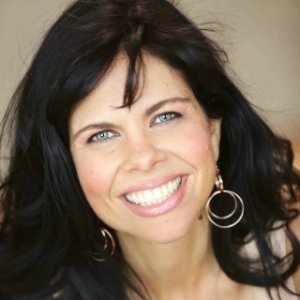 Jeannie Jarnot, Founder of Spa Heroes
"Sarita Coren is one of my most trustworthy beauty voices. She effortlessly tends to the source of beauty that comes from within and then curates her beauty and lifestyle blog to bring awareness to holistic products and tools that are effective, beautiful and consciously crafted.  Honoring the makers and her readers with each word she writes, Sarita makes the world a kinder, more beautiful place."
Are you ready to experience all this and much more?
Sign up for Embody Beauty Retreat.
You deserve it!
Sponsored by: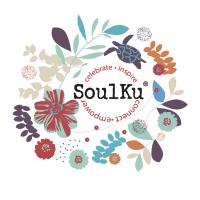 When & Where

Center for Remembering & Sharing
123 4th Ave, New York, NY 10003
NYC, NY 10003


Sunday, September 20, 2015 from 11:00 AM to 5:00 PM (EDT)
Add to my calendar
Organizer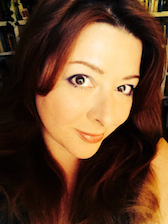 Vanessa Codorniu, Cht. is a psychic intuitive, hypnotherapist, reiki master/teacher, international intuition trainer and wellness & health coach who has done over 10,000 readings and taught hundreds.
Writer for The Examiner, Wild Woman Rising and her blog, The Daily Oracle. Her training video, "Leveraging your Intuition in Life & Business" has been hosted by en*theos Academy. She is also an empowerment facilitator for future young women leaders at the Bella Abzug Young Women's Institute.    
Co-Facilitator of SOL healing circle from 1999-2014. Creator of the Urban Priestess Mastery, a 9 month journey into the sacred feminine and our divine intuition. Founder of Intuitive Leverage™~ an 8 week intuition boot camp that gives structure to the invisible so you can make your sensitivity your greatest advantage in life & business!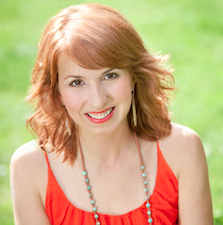 Rebecca Casciano is New York City based makeup artist, natural beauty expert and wellness coach whose mission is to empower women to discover the connection between their inner health and outer beauty. She is the creator of the transformational Sacred Beauty Salon Series, resident makeup artist for Thoughtfully Magazine and the Makeup Director of Savor Spa, an eco-beauty boutique and spa in the West Village.
Rebecca offers professional makeup application, one-on-one makeup lessons, Beauty + Wellness coaching and more. Learn more about her services at  www.rebeccacasciano.com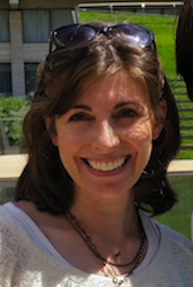 Sarita Coren, L.S.W., Licensed social worker Sarita Coren is a holistic mom of five with more than 20 years of experience in the health and wellness field. Dubbed "the godmother of green beauty" by industry insiders, she writes the clean living blog Edible Facial (soon to be the site Sarita Coren The Hub of Clean Living). When she's not capturing green beauty products on her popular Instagram account, you'll find her connecting industry tastemakers, consulting indie brands on social media and PR strategy, and writing about all things healthy living for Epoch Times, Natural News blog, GreenMedInfo, Wish Garden Herbs blog, and Hip & Healthy UK. She adores family time, does not dye her hair, embraces her joy lines, and loves sampling all the best in clean beauty.