Embodied Psyche: A Jungian whole person approach to dynamic psychotherapy

Sunday, March 17, 2013 from 1:00 PM to 4:00 PM (PDT)
Event Details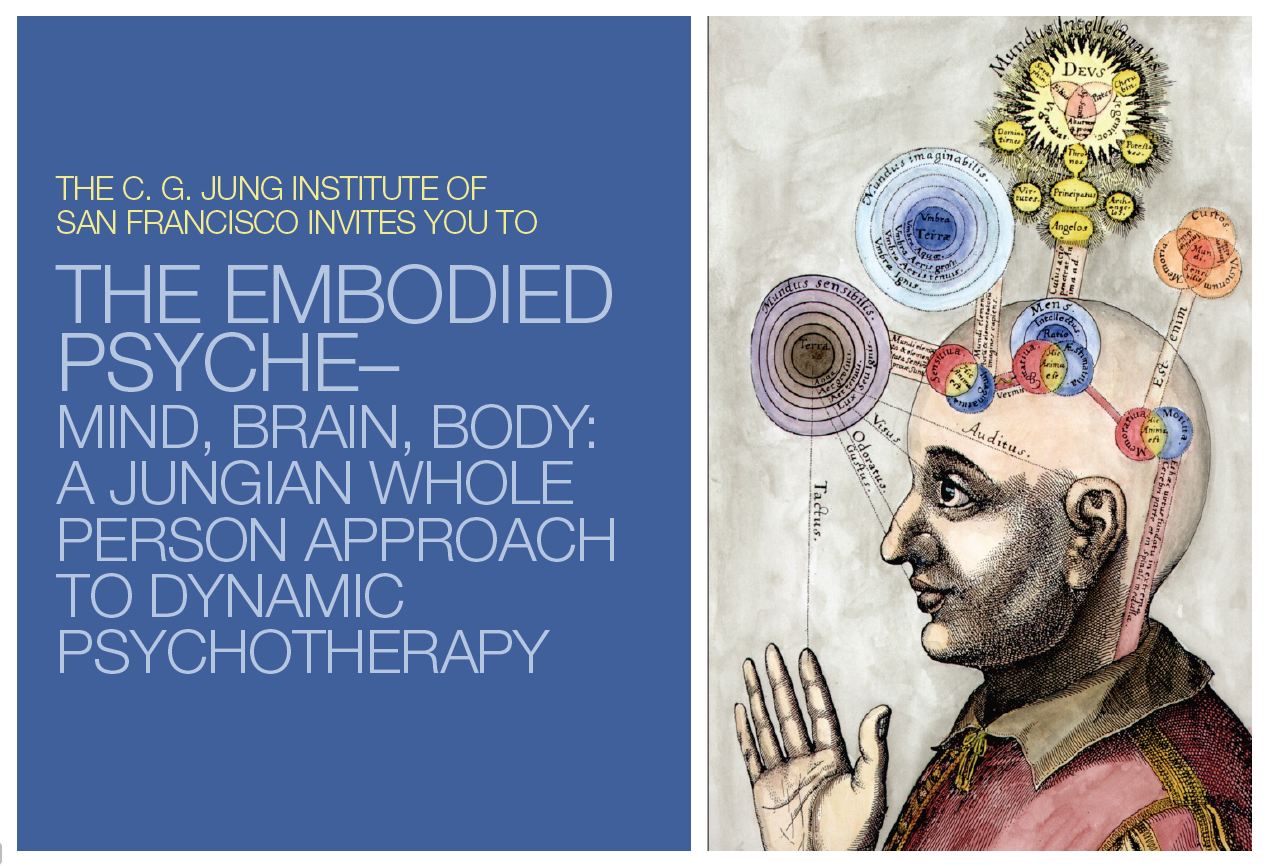 You are invited to a special afternoon with visiting-analyst, Margaret Wilkinson.
An international speaker and seminal author, Wilkinson is a leading voice in contemporary neuroscience and its relevance to the clinical practice of depth psychology. Join us as we explore the richness of the mind-brain-body relationship.
A free event for Institute Donors.
If you are not a donor and are interested in getting involved, visit our website here, or call us at 415 771 8055.
Refreshments will be provided.
Sunday, March 17, 2013
1:00 - 4:00 PM
C. G. Jung Institute of San Francisco
The Neurobiology of Emotion
Jungian analysts whose training and work is concerned primarily with mind are nevertheless engaging with clients who of necessity bring their whole being to therapy. With the demise of the Cartesian split those of us whose training is to work with mind have to grapple with the, now urgent, question of how we work within the area of our speciality or competence yet taking into account as much as possible, the complex and sophisticated understanding of the three main elements, mind, brain and body, that constitute our basic humanity. In short we have to learn how to work with the whole person.  Is it possible to use an approach that explores the whole being from the perspective of mind? I wish to explore something of the richness of the mind-brain-body relationship, a fuller understanding of which is emerging as a result of the burgeoning research, particularly into the neurobiology of emotion.
Margaret Wilkinson is a professional member and former chair of the Society of Analytical Psychology, and a member of the editorial board of the Journal of Analytical Psychology. She leads neuroscience research reading and clinical discussion seminars for The Northern School of Child and Adolescent Psychotherapy, Leeds and Cambridge, for the Institute of Mental Health at The University of Nottingham, and at The Society of Analytical Psychology, London. She lectures internationally on contemporary neuroscience and its relevance to clinical practice. She is the author of numerous papers, her book Coming into Mind. The mind-brain relationship: a Jungian clinical perspective was published by Routledge in 2006. Her book Changing Minds in Therapy was published by Norton in their interpersonal-neurobiology series in March 2010. She is currently working on a new book called The Embodied Psyche. She is in private practice in North Derbyshire, England.
Margaret Wilkinson will be in the Bay Area all weekend! 
Earn CE Credits at a Symposium with Margaret Wilkinson in Berkeley on 
Saturday, March 16
at The Psychotherapy Institute. Register and learn all the details here! 
When & Where

The C.G. Jung Institute of San Francisco
2040 Gough St
San Francisco, CA 94109


Sunday, March 17, 2013 from 1:00 PM to 4:00 PM (PDT)
Add to my calendar
Organizer
A non-profit educational and community service organization that devotes itself to the furtherance of Jungian thought in clinical work and in cultural discourse.

In addition to its Analytic Training Program, the Institute provides educational events for the general public, seminars for professionals, and produces Jung Journal: Culture and Psyche, now published by Taylor & Francis. The Institute houses an extensive library and offers a sliding scale psychotherapy clinic.  Friends of the Institute, an auxiliary organization, welcomes new members.