Description
Experience embodied leadership!

This 3-day workshop and seminar brings together tools the best tools from several disciplines to transform how you work with individuals and teams.
You will learn frameworks for behavior design and belief change in the context of embodied leadership—bringing Responsive Org principles to life. Over the course of three days, you'll participate in daily physical practices to deepen your skills in active listening and presence (and your own experience of fulfillment in using these skills). The practice of embodied leadership directly leads to greater effectiveness within your teams and in whatever leadership functions you hold within your organization.
We will build on the principles laid out by Responsive Org to equip you with a toolset you can use at work and beyond. From encouraging solid small steps to more-profound changes, this 3-day workshop has been expressly designed to be transformational for participants — and to give you tools to carry that change forward into your work and organization.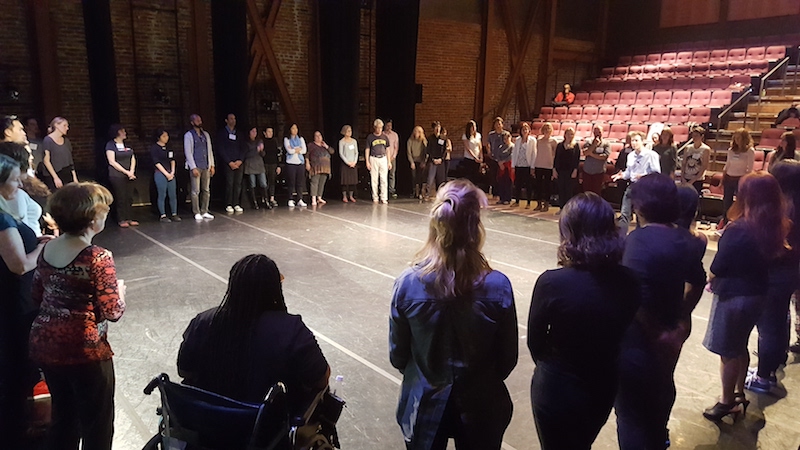 This training is co-facilitated by Robin Zander and Michelle Love.
Robin Peter Zander is a best-selling author, strategist, and performance coach. With a diverse background ranging from management consulting to circus acrobatics, he has spent his life working with individuals and organizations to maximize potential. He founded Spring Space, an org transformation and coaching agency, to help individuals improve performance. Robin is also the founder of the annual Responsive Conference on innovations for the future of work, and hosts several summits and retreats throughout the year.
Michelle Love is a learner who loves helping people learn and grow. The parent of a special needs child, she has experienced first-hand the power of embodied leadership with her son, who has been diagnosed on the autism spectrum with severe learning disability and sensory integration disorder. (He is doing fabulously well, having graduated college and living independently.)
Michelle's quest to help her son led her on many paths and eventually brought her to working with others to overcome physical and mental challenges to growth and performance. She is an enthusiastic supporter of new possibilities for all those she works with and has a special place in her heart for kids on the spectrum and their families.
Contact
Questions? Please email event director Robin Zander at robin@robinpzander.com for more information.
To register scroll to the top of this page and click Order Now!