Embedding ThriveAbility- Delivering Transformation & Breakthroughs

Friday, June 28, 2013 at 9:00 AM (CEST)
Event Details

A Deep Dive into Sustainable Innovation & Design
1.      Why This Seminar?
The ThriveAbility Consortium is a mobilization of like-minds to design, develop and adopt the necessary approaches, decision frameworks and incentives for breakthroughs in sustainable innovation and design. This Seminar is a gathering of this emergent consortium.  You will take a deep dive into rethinking your own leadership style and the design of your business and/or organisation, whether for profit or for impact. 
2.      Learning Objectives
Elaborate on the ThriveAbility Concept using the North Star Approach, and metrics derived from integral sciences.
Create the necessary Support systems, metrics and guidelines using a North Star Approach to sustain and deliver implementable business transformations that result in pathways to active engagement in ThriveAbility practice.
3.      Who Should Attend
Decision makers and change leaders curious about the breakthroughs being achieved by organisations applying a new approach centered around ThriveAbility, and who are committed to work with peers for the purpose of discovering how to apply ThriveAbility in their organisation or business.
We also seek leaders in Strategy, HR, Sustainability & CSR, communications, product/service leaders as well as top management representatives and policymakers.
For optimal impact we welcome groups of colleagues from the same organisation looking for new ways to tackle the challenges they face in accelerating their sustainability, CSR, change and innovation efforts.
4.      Key Benefits and Outcomes
Find Your Inspiration: 

work through challenges you currently face progressing sustainability, innovation, CSR, product/service design or other initiatives
A Systemic Model of Green Growth Drivers: 

explore the drivers that accelerate the transition to a green growth, inclusive economy, enabling you to map out pathways to ThriveAbility
Build on Your Strengths to Catalyse Deep Change: 

complete a set of Factor 100 change profiles & discover ThriveAbility thinking.
Learn From ThriveAbility Pioneers: 

meet and work with some of the world's leading practitioners in sustainable innovation, organisational transformation and integrated reporting.
Become a ThriveAbility Leader: 

you will learn the fundamentals of integral leadership which integrate key aspects of your organisation's strategy, culture and operations to more effectively deliver ThriveAbility.
5.      Practical Applications
Scanning & Strategy: 

recognise promising opportunities to create ThriveAble Value Added
Development & Prototyping: 

scale promising prototypes into ThriveAble products and services
Simplify Processes & Partnerships: 

conduct fundamental reviews using the ThriveAbility Process to design integrated business models
Leadership

:

Apply Factor 100 Change and the ThriveAbility Dashboard to review, redesign and transform your organisation
6.      Programme Details
Day 1 – Elaboration:  NorthStar Navigation
Megatrends: Beyond Sustainability & Innovation
Integral Alignment 
Breakthrough Role Models: Zeronauts
Day 2 – Support : Pathways & Roadmaps
The ThriveAbility Approach 
Factor 100 Change 
Breakthrough Role Models: Turntoo
Day 3 – Activation: Prototyping & Dashboards 
Developing ThriveAble Opportunities
Leadership for ThriveAbility
Breakthrough Role Models: various examples
Complete the Blueprint for the ThriveAbility Dashboard
Seminar Leaders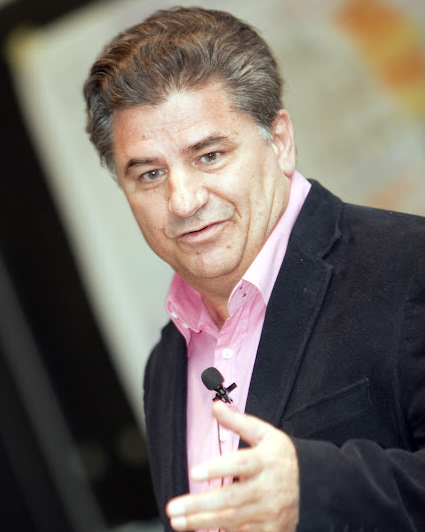 Dr Robin Wood 
is President of Renaissance2 and the inventor of 
ThriveAbility. He ha
s 
been a leader in sustainable innovation for several 
deca
des, as a senior executive in, co-creator of and advisor to hundreds of global organisations in 35 countries. He speaks frequently at major conferences on ThriveAbility and Profound Change.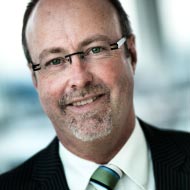 Ralph Thurm 
is a leading professional in sustainable innovation, sustainability s
trategies, operational sustainability, sustainability change managem
ent, sustainability reporting 
and assurance. With more than 20 years of experience working for major corporates, industry federations, governments, NGOs and advisory services all over the world, Ralph adds value on a huge variety of sustainability topics.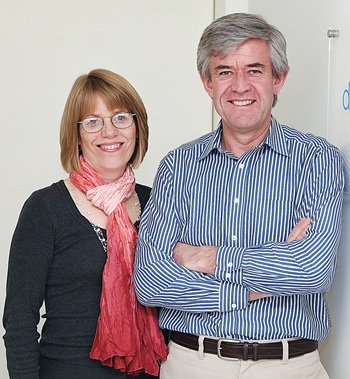 Christopher and Sheila Cooke 
are the creators of 'Factor 100 Change'. They 
are committed to provide leadership insights and supportive practises in the developmen
t of strategies that move beyond sustainability.  Their premise is that the change we are seeking has already happened through the emergence of integral capacities of the mind; all we have to do now is learn how to grow into the application of this integral awareness. This is the essence of thrival.
Embedding ThriveAbility will appeal to key decision makers and change leaders curious about the breakthroughs being achieved by organisations applying a new set of leadership and management approaches centred around ThriveAbility. This is an opportunity to work with your peers to discover how you can apply ThriveAbility in your organisation or business.
Strategy leaders, HR leaders, quality leaders, sustainability leaders, product/service leaders and communication leaders as well as top management representatives and policymakers will benefit from attending. The group will consist of a maximum of 25 people, offering an intimate forum for you to find your inspiration and learn how to embed ThriveAbility in your organisation.
For optimal impact we also welcome groups of colleagues from the same organisation who are looking for new ways to tackle the challenges they face in accelerating their sustainability, CSR and innovation efforts.
Engage with Sustainability Leaders Demonstrating
ThriveAbility Approaches- A Deep Dive into Sustainable Innovation & Design
Embedding ThriveAbility builds on an extensive research database and network of innovators in sustainability built up by Renaissance2 and its partners over the past decade. You will have the opportunity to learn from real-life case studies in addition to bringing your own challenges to the seminar. In 2012 54 of the world's 100 most sustainable companies are European, and we are fortunate to be able to draw on the expertise of some of the leaders of these organisations, and other pioneers who are pushing the boundaries in this field.
C
onsumer goods firms such as Puma and Ecouterre are good examples of companies extending ThriveAbility principles into their strategies and management practices. There are also several oil and power companies in Europe such as Neste Oil and Fortum who are pioneering sustainability in their industries as a competitive advantage.  
C
ompanies such as Herman Miller and designers such as Turntoo also combine great design with durable, sustainable products in industries such as household appliances, electronics and furniture.
We are also lining up a select group of leaders from some of these and other organisations who will be directly involved in the seminars, either in person or via video conference. 
You do not have to be a sustainability pioneer to join us – we are looking for participants with bold visions and who are willing to rethink their organisation's core and its raison d'etre using ThriveAbility principles.
The ThriveAbility Decision Framework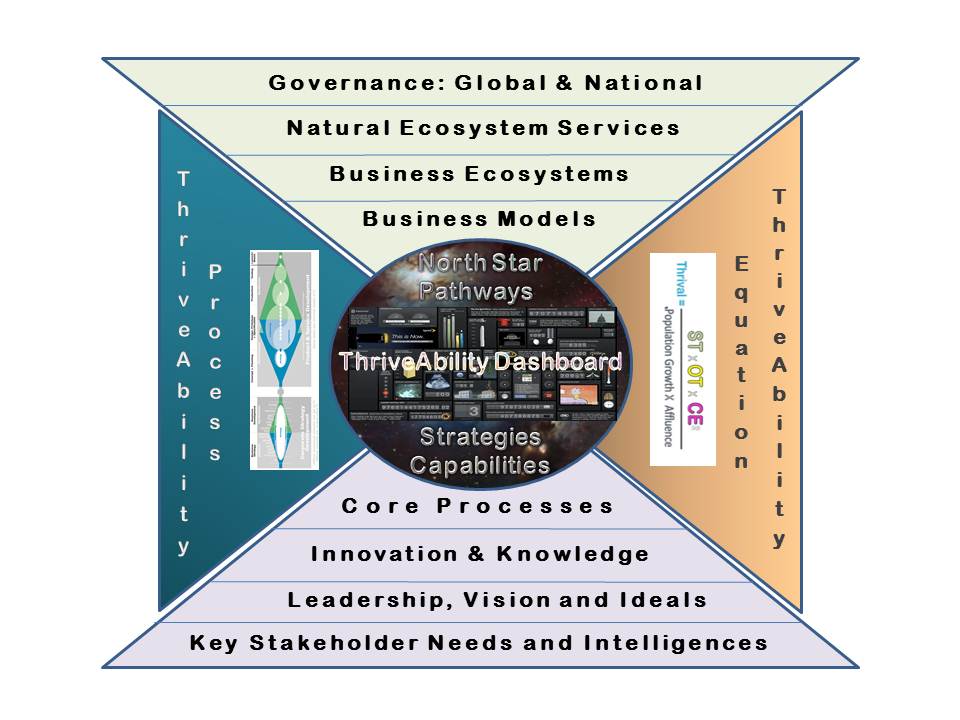 When & Where

Chateau La Tour Apollinaire
15 Rue Guillaume Appolinaire
66000 Perpignan
France


Friday, June 28, 2013 at 9:00 AM (CEST)
Add to my calendar
Organizer
Renaissance2 Foundation
Renaissance2 is an accelerator of social, business and cultural innovation, co-created by leaders with deep experience of social change, scientific, technological and business innovation. We are registered as a not-for-profit organization and funded by donations, member subscriptions, event fees and publications.
The Mission of Renaissance2 is to accelerate open-source innovation between business  design, the scientific and technology communities, governments and NGO's to address the most challenging issues facing human civilization today. 
Our strategic partners work together to shape the future design and direction of R2 through their participation in two major events and virtual collaboration between these events, using online tools including web-based video-conferencing and sophisticated online innovation forums. This model will evolve to serve as an ongoing open system of social, business and technological innovation for the next decade.
Embedding ThriveAbility- Delivering Transformation & Breakthroughs