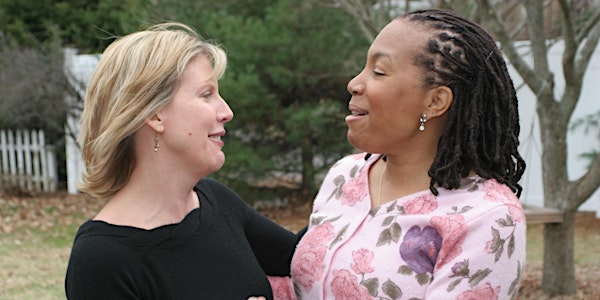 Multiple dates
Embedding Racial Equity into Your Business Strategy (6-week series) Q3 2023
Looking for ways to move beyond talking about race to actually doing something constructive about it in your business or workplace?
By Margaret H. Greenberg & Gina Greenlee - coauthors of The Business of Race
Date and time
Monday, July 10 · 4 - 5:30am PDT
Refund Policy
Refunds up to 30 days before event
Eventbrite's fee is nonrefundable.
About this event
...look no further. The Business of Race webinar series is the only live, highly interactive workshops that explores racial diversity, equity, and inclusion using a business, OD (organizational development), and asset lens.
The series is NOT self-study. It is NOT a MOOC (Massive Open Online Course). It is NOT a book club. And, it is NOT designed for one particular racial group. So what is it?
Embedding Racial Equity into Your Business Strategy is comprised of six, weekly workshops that build upon. You will:
Gain practice using evidence-based tools from the discipline of organizational development, the science of positive psychology, and research from DEI experts to advance your own thinking.
Learn how to engage and influence other partners in your organization to move beyond awareness-building to embed racial equity into your core business strategy, policies and practices.
Identify concrete ways to operationalize the "S" in ESG.
No matter where you sit in the organization, no matter your racial identity, after this experience you will have the confidence and tools you need to make a difference in your workplace, and by extension, in society.
The Schedule
This cohort will meet on six consecutive Mondays at 7:00-8:30am EDT (UTC -4) on:
July 10, July 17, July 24, July 31, August7, and August 14
About the Facilitators
This learning experience is co-led not by two DEI experts but rather two business professionals with deep backgrounds in OD (Organizational Development). Gina Greenlee who is Black and Margaret H. Greenberg, who is White are the coauthors of The Business of Race: How to Create and Sustain and Antiracist Workplace AND Why It's Actually Good for Business (McGraw-Hill, 2021). Drawing upon their research and interviews with diverse business leaders (representing a myriad of industries including financial services, construction, advertising, healthcare, high tech, real estate, and manufacturing and distribution), Greenlee and Greenberg facilitate deep conversations, not surface chat. They call people into discovery and dialogue. They do not call people out.
Learning Doesn't End When the Program Ends
Upon completion of the program participants become members of a growing, racially diverse network of professionals to collaborate with. Once a quarter Greenberg and Greenlee host a free Learning Community where members from previous cohorts can continue to grow and evolve as they undertake their own individual and organizational work. Members bring challenges, best practices, and current events that can be applied to businesses large and small.
Come Join Us
Are you ready to embark on a life-changing journey? A journey that will be both exciting and perhaps at times daunting. One that may be fraught with missteps and filled with surprising giant steps. A journey that is both self-reflective and other-focused. Need a bit more information before you register? Please see our FAQs here.
Margaret H. Greenberg, MAPP, PCC and Gina Greenlee, M.Ed.Coauthors of The Business of Race (McGraw-Hill Professional, 2021)Website: The Business of Race (download your free chapter here)The Business of Race LinkedIn Page Office: +1 860-377-1212
_______________________________________________________________________________________________
I thoroughly enjoyed attending Embedding Racial Equity into Your Business Strategy. Margaret and Gina did a great job of taking concepts from the book and translating them into personalized insights that could be applied to our organization. The discussion topics explored racial equity beyond the surface level and above all - felt REAL. During the session, we very quickly established a sense of community among attendees which enabled us to approach conversations from a place of vulnerability and rawness. I highly recommend attending Embedding Racial Equity into Your Business Strategy - especially for those that have read The Business of Race.
Neiko, EID Program Coordinator at Expel (Cohort #1, Q4 2022)