Description
Join us for an exciting conversation with filmmaker and environmentalist Yann Arthus-Bertrand and serial entrepreneur and philanthropist Alexandre Mars.
"Making the world a better place" isn't an empty startup motto. Come hear from two engaging thought leaders from various backgrounds–an artist and a serial entrepreneur–who are both pushing the boundaries of what it means to be "human" and how we can all do more for mankind.
PARISOMA is proud to host this breakfast and morning talk moderated by Dominique Piotet, CEO of FABERNOVEL US.
Speakers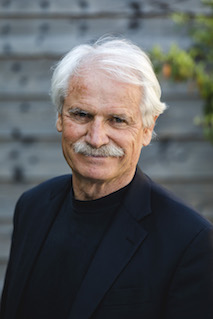 Yann Arthus-Bertrand is a French photographer, journalist, reporter and environmentalist. He is the President of the GoodPlanet Foundation which he created in 2005. The GoodPlanet Foundation, a place of exception on the outskirts of Paris dedicated to ecology and humanism opened its doors to the public on May 13th and 14th 2017. He started his career shooting lions in the Masai Mara in Kenya in the 1980's whilst studying their behaviour. Upon his return to France, he released his first book "Lions" and created Altitude Agency, the world's first press agency and image bank specializing in aerial photography. In 1994 he started a thorough study on the state of the Earth sponsored by UNESCO. As part of the study, he made a picture inventory of the world's most beautiful landscapes, taken from helicopters and hot-air balloons. The book from this project, Earth from Above ('La Terre vue du ciel') sold over 3 million copies and was translated into 24 languages. Following from this success, he took to the air again and released his first movie, "Home" produced by Luc Besson. "Home" has now been seen by 600 million people around the globe. Considered an environmentalist as much as a photographer, he became a goodwill ambassador for the United Nation's Environment Program in 2009. In 2012, he started shooting his new film "Human" to be released in 2015. At the crossroads of "Home" and the project "7 billion others", "Human" is a mix of interviews of people of all conditions and backgrounds living in 45 different countries, and aerial images sought throughout the world. Yann's latest challenge is the shooting of his new film, WOMAN.
Picture credit: Quentin Jumeaucourt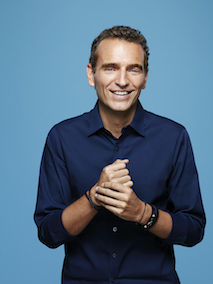 Alexandre Mars is a serial entrepreneur and an engaged philanthropist. Over the last 15 years, he has successfully launched and sold several companies in Europe and North America across diverse business sectors including venture capital, web, mobile marketing, social media, advertising and social good. His two latest for-profit startups, Phonevalley (the world's largest mobile agency) and ScrOOn (a social media management system) were sold to Publicis Groupe and Blackberry, respectively. Alexandre is passionate about fighting inequalities. In 2014, he founded Epic Foundation to drive innovation in the philanthropic sector by connecting a new generation of donors with the top charities on the planet working to change the trajectories of disadvantaged children's lives. Taking a startup approach to the social sector, Alexandre and the team have quickly scaled the organization across 5 countries and garnered international recognition as philanthropic innovators. As a longstanding member of the technology community, Alexandre also continues to invest in high-growth technology companies, including Spotify, Pinterest and Blablacar, through his family office Blisce/. Alexandre lives in Brooklyn with his wife and three children whom he enjoys traveling with. He is also passionate about sports. A devoted practitioner of mixed martial arts and avid runner, Alexandre has run both the Paris and New York City Marathons, and was appointed Chair of the 28-member Sport and Society Committee, as part of the Paris 2024 Olympic and Paralympic Games Bid Committee.
Agenda
8.15am-8.30am – Registration and Breakfast
8.30am-9am – Talk with Yann Arthus-Bertrand and Alexandre Mars, moderated by Dominique Piotet
9am–9.15am – Closing remarks and networking