Description
Do you want to put those email addresses you've collected to good use?
Do you want to incorporate email marketing to your existing business strategies to secure more deals, convert more leads and win more referral sales?
Do you want to use build an email marketing system that can help you follow-up with customers easily and build your brand?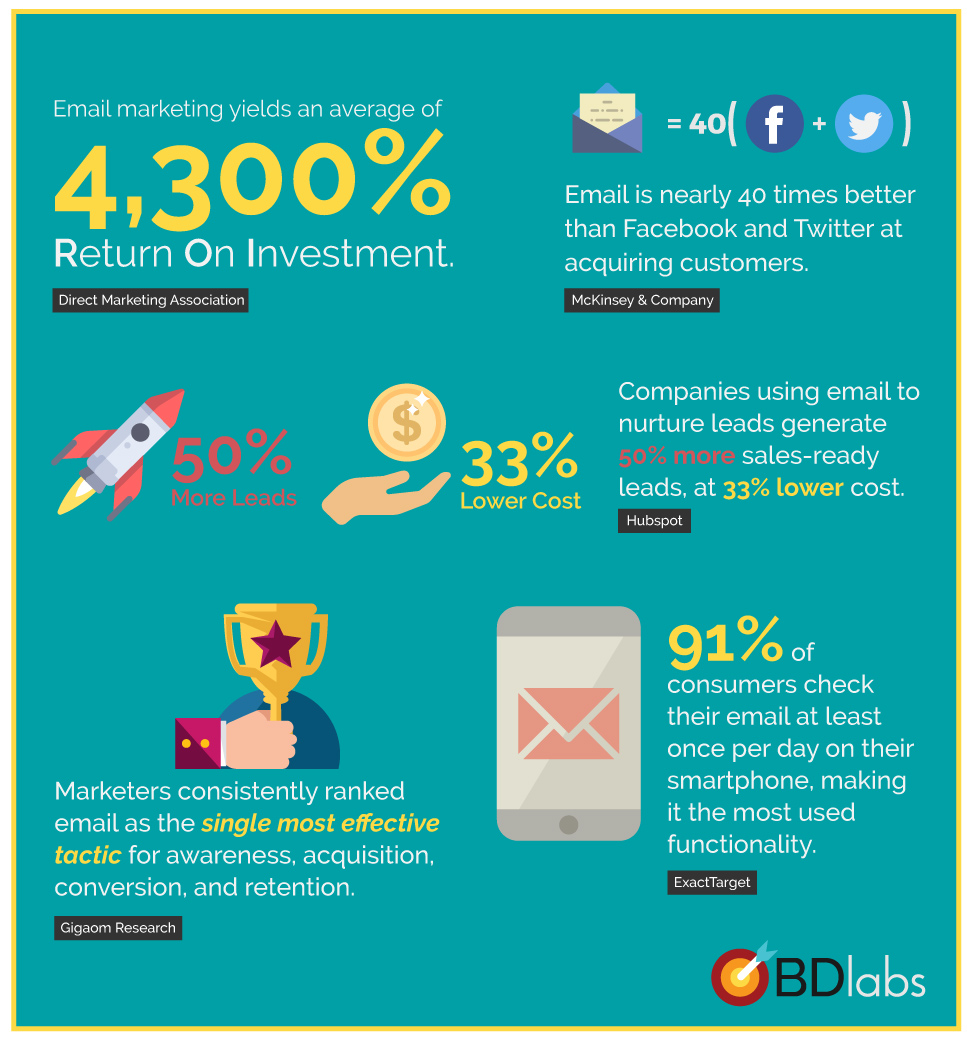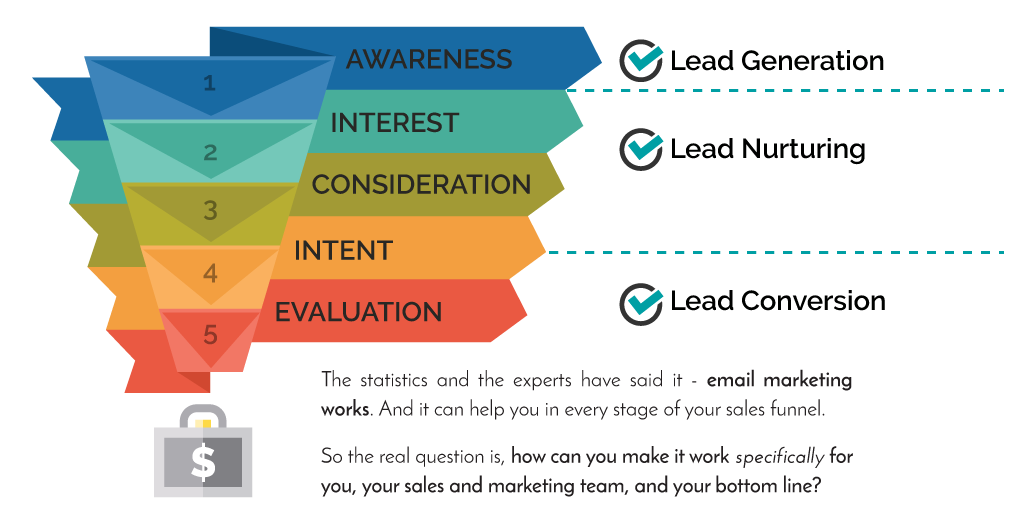 Workshop Benefits & Outcomes
Identify your right market segments and untapped business opportunities that you had never thought of before
Produce effective emails campaigns that connects with your target audience
Structure your emails for maximum effectiveness - psychologically and emotionally
Learn how to tap on simple content generation strategies so you won't run out of topics to write on
Leverage on proven email templates for different stages of your sale cycle
Utilise free (or really low cost) tools to increase sales engagement by over 100%
Enhance your copywriting skills so you can sexify even the most boring products and services
Deploy an email marketing system to broadcast mass emails to all your prospects and clients
Improve email campaign performance with various tracking and optimisation tips
---
This workshop is designed for:
Business Development Professionals
Marketing & After Sales Professionals
Digital Marketers who wants to enhance their results in email marketing
SME business owners
Entrepreneurs
Trainers, Coaches & Consultants
If your business is >80% B2B
Anyone who wants to improve brand engagement, increase lead referrals and boost sales!
---
Full Course Outline
DAY 1:
0915 | WORKSHOP INTRODUCTION
Biz Dev for the new century
Why, How & When does email marketing fail?
0930 | MINDSET OF A PERSUASIVE EMAIL MARKETER
The 3 major components of Digital Marketing
Why content marketing in emails?
The Triple E Mindset
Email marketing in the sales process
0945 | FUNNELOGY
Setting clearly defined business goals
Moonwalking your sales funnel
Email Marketing in Lead Generation, Lead Engagement & Lead Conversion
Activity: Designing your sales funnel
1015 | YOUR IDEAL CUSTOMER PROFILE
The rich is in the niche
The S.A.M. & Baseline/Stretch test
Activity: The S.A.M. Chart
Getting into the psyche of your customer
Identifying their pain/pleasure, problem/solution, dominant emotions
Activity: Defining your ideal customer
1100 | DIFFERENT EMAILS DIFFERENT SCENARIOS DIFFERENT OBJECTIVES
The 7 Types of Emails
Cold Emails
Follow-up Emails
Newsletters Emails
Reactivation Emails
Sales Emails
Marketing Emails
Referral Emails
1120 | THE PSYCHOLOGICAL EDGE
The human psychology in email writing
The 4MAT of email structure
Benefit vs Features | Stories vs Statistics
The Triple A
Lead your readers & Gain their trust
1200 | CATCHY SUBJECT LINES
5 Ways to Attract Attention
The How-Tos
The Lists
The Controversial
The Statement/Statistic
The Question
Activity: Draft your catchy subject lines
1300 | LUNCH & NETWORKING
1400 | THE FIRST PARAGRAPH
5 Ways to Start the Conversation
The Story Start
The Statement Start
The Statistic Start
The Reverse Controversial Start
The Yes Tags
Activity: Write you first set of Yes Tag questions
1500 | BEATING WRITER'S BLOCK
The William Forrester way
The 25-25-25 rules of writing
Meet the most dangerous writing app in the world
Activity: Write your alternate version of first paragraph
1600 | THE BODY
Adjective and Verbs
First voice vs third voice
The T-Up Method
Content Guidelines (Formatting, length, tone)
Adding Expressive and Actionable words
Activity: Write your email body
1715 | END OF DAY 1
DAY 2:
0915 | RECAP & Q&A
0930 | COPYWRITING MAGIC
Why your teachers had been failing you
Getting the conversational tone
Improve the readability of your email
Tips and Tools to spice up your writing
Activity: Spice Up & Sexify
1015 | THE CALL-TO-ACTION
Creating urgency
Words that work!
Structuring your killer CTA
Activity: Create your CTA
1115 | THE PS
The secondary CTA
Enter the second persona
Strategic contents
Activity: Create your PS variations
1145 | THE ART OF SPLIT TESTING
How to split test correctly
What to split test
Factors to consider
Split test tech
1215 | LEAD GENERATION TECH
The legal issues
Checklist
Available Tools
1235 | IMPROVING YOUR INBOXING RATES
Inboxing vs. Delivery Rates
Spam filters
Images
HTML Codes
Links
Attachments
1300 | LUNCH & NETWORKING
1400 | 9 EMAIL TEMPLATES
The LinkedIn Connect
The AIDA that never gets old
Star. Story. Solution
Before>After>Bridge
The Con Con Con Method
The P.A.S.
The String Of Pearls
The Star Chain Hook
The No-Obligation
Additional templates
1420 | CONTENT GENERATION HACKS (WHAT TO WRITE?)
Mindmapping from your avatar
Activity: Force connect
The Topic+Life Method
Activity: Topic jamming
The 21 Evergreen contents
The 58 content types
Crowd sourcing your contents
1515 | CONTENT RESOURCES
Images
Illustrations (Fonts, Infographics, Vectors and Icons)
Illustration Softwares
1530 | EMAIL SERVICE PROVIDERS
Guide to selecting a service provider
Introduction to Mailerlite
Activity: Setting up your account
The Good Problem: What to do whenyour size is too big?
Email Marketing Geekology
1650 | EMAIL MARKETING TECHS
Auxiliary Performance Tracking
Stalker techs
Personality hacks
Marketing Automation
Follow-up tools
1715 | Q&A AND WORKSHOP ENDS
Participants will walk home with at least one email sales copy, dozens of catchy subject line ideas, user persona, ready-to-use email marketing system, time-tested email templates, weeks load of content ideas and more!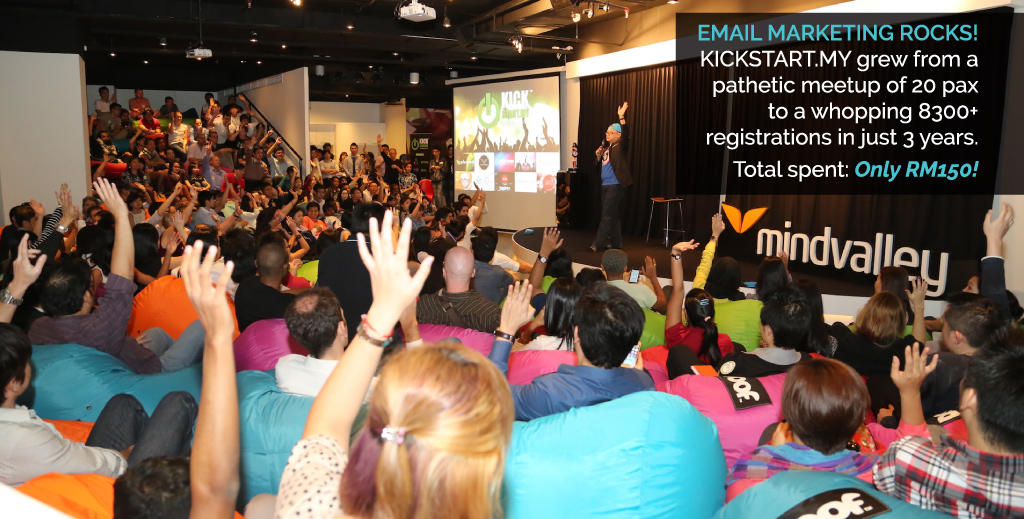 Trainer's Profile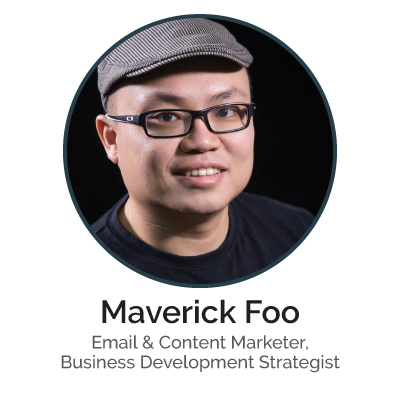 One of the business heads at a large insurance company once dropped Maverick's boss and mentor an email after his sales meeting, saying "Maverick is one of the worst sales person I've ever met." As a matter of fact, Maverick never read the email in full because not wanting to hurt him further, his boss deleted the email.
Since that day a decade ago, Maverick decided to turn his weakness around and focus on what he's better at - email marketing. Four businesses later, he can attest that over 93% of his businesses started off with an email exchange, usually a cold-email, that led on to solid deals.
Now a business development director at several ventures, where he falls short, he uses technology to overcome. Instead of cold-calling, he does cold-email. Instead of door-to-door selling, he creates sales funnels to attract the right prospects through the door.
With Maverick, you can expect textbook materials and fancy theories left at the door. A strong supporter of "you can't teach what you have yet to understand and implement", in his session, you'll get practical techniques, proven strategies, quick-fire tips and a sprinkle of humor and personal encounters throughout.