Event Information
Refund policy
Refunds up to 7 days before event
Eventbrite's fee is nonrefundable.
The second annual Ely Film Festival will take place virtually from March 12-14, 2021. Please visit www.elyfilmfestival.com for more info.
About this event
FIRST 100 VIP PASS
The First 100 VIP PASS comes complete with a specialty mug and commemorative T-shirt as well as an exclusive invite to a live screening and cocktail party event to be held LIVE and IN PERSON in the fall of 2021. 
ELY FILM FESTIVAL MARCH 12-14
The EFF 2021 weekend will begin on March 12 with an opening event cocktail party that will lead into a showcase of Spirit of Nevada's works which will feature the team's adventures throughout Nevada. The results of this year's short film contest will be revealed Saturday afternoon followed by a filmmakers panel discussion with directors who have worked in the White Pine County area. On Saturday night Ruth, Nevada-native Dutch Marich will debut 'Horror in the High Desert' which was shot in and around White Pine County in the summer of 2020. The film will be followed up with a virtual Q&A. On Sunday, you'll learn more about the Nevada Northern Railway and find out why it's become a top location for award winning films, ads and music videos. After the NNRY tour, author Robin Holabird - who served the Silver State as the Film Office Director for many years - will tell us all about the history of major motion picture film making in Nevada. Regular tickets will soon be available for $25.
MORE ABOUT THE EFF
The Ely Film Festival was established in 2020 to celebrate Eastern Nevada through its rich film history while showcasing current works filmed in or highlighting the Great Basin area. For more information, please visit www.elyfilmfestival.com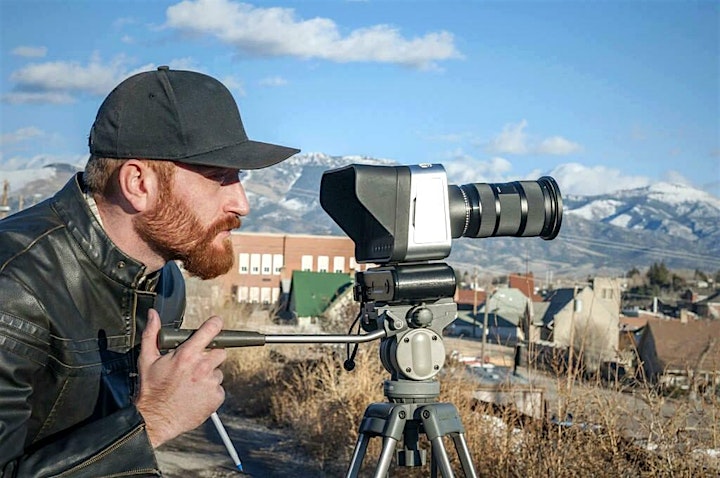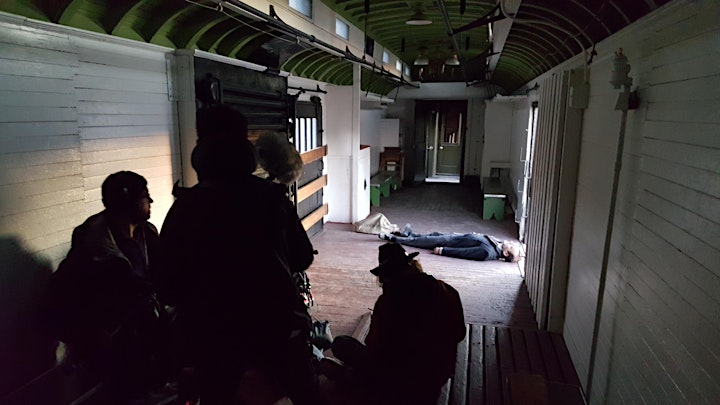 How to Make the Most of Your Ely Film Festival 2021 At Home Experience
The following actions are highly recommended for the optimal viewing experience:
1. Your CYA LIVE account has been created using the email you bought your First 100 ticket with. The password is VisitEly2021.
2. Watch each event on a computer (laptop or desktop or a smart TV).
3. Confirm you have high-speed wireless internet (wifi) - all events will be STREAMING live. If you don't have high-speed wifi, we recommend plugging your computer into your internet router via an ethernet cable.
4. The best web browser to use is Google Chrome (though others such as Firefox and Safari work). Click this link to download Google Chrome if you need it.
How to Join the Ely Film Festival 2021 on Cya Live:
1. Log into your Cya Live account. You must be logged in to Cya Live in order to access the festival events.
2. Go to the Ely Film Festival homepage on Cya Live: https://www.cya.live/channel/ElyFilmFestival. Each event has its own individual event page, which are all found on this homepage.
3. In order to watch an event, click on the event page a few minutes before the event starts. Once you are on the event page, click the green "Join Now" button to be let into the virtual screening room. Please note that all events will be broadcast live and will not be recorded for viewing at a later time.
4. If there is a live discussion portion of the event you are viewing and you would like to ask a question by video, you will need to make sure the camera on your computer is working and that you have headphones with a microphone for when you speak. Click the "Ask to join stage" button at the bottom of the screen. If you are selected to ask your question live, you will be screened by the event moderator before you go live. You are also welcome to ask questions via the chat feature at any time, or just relax and watch the film/program.
If you are having trouble accessing any of the virtual LIVE event programming on Cya Live, please call Anne Kellogg at (702) 595-4985 for troubleshooting help.
Thank you and enjoy the show!
Location
Refund policy
Refunds up to 7 days before event
Eventbrite's fee is nonrefundable.
Organizer of Ely Film Festival 2021 FIRST 100 VIP PASS