Elvis Presley - Music History Livestream with Robert Kelleman - Washington, DC History & Culture
About this event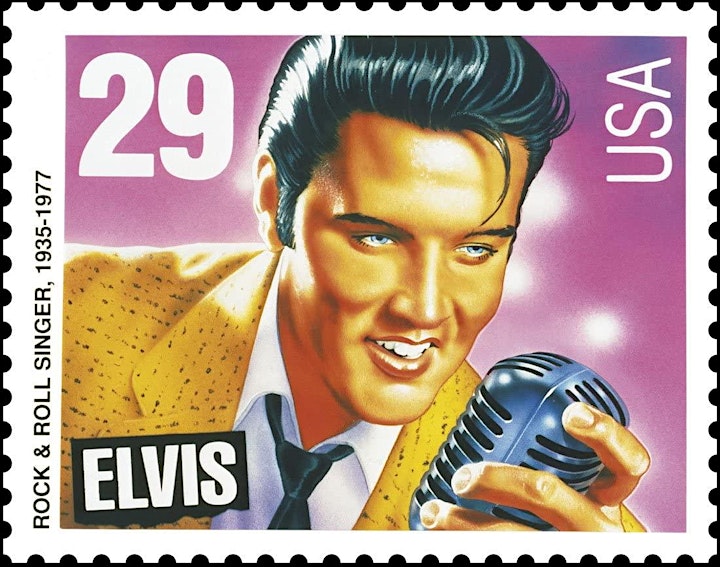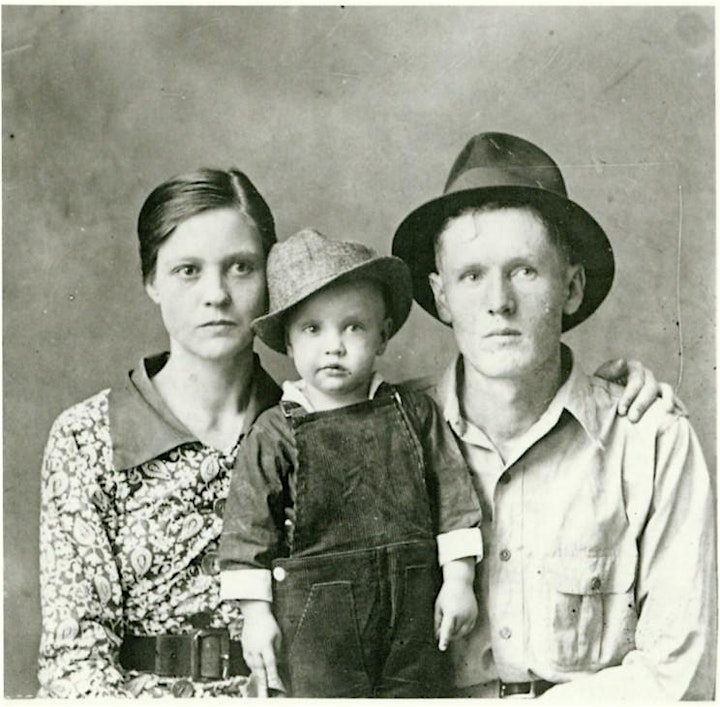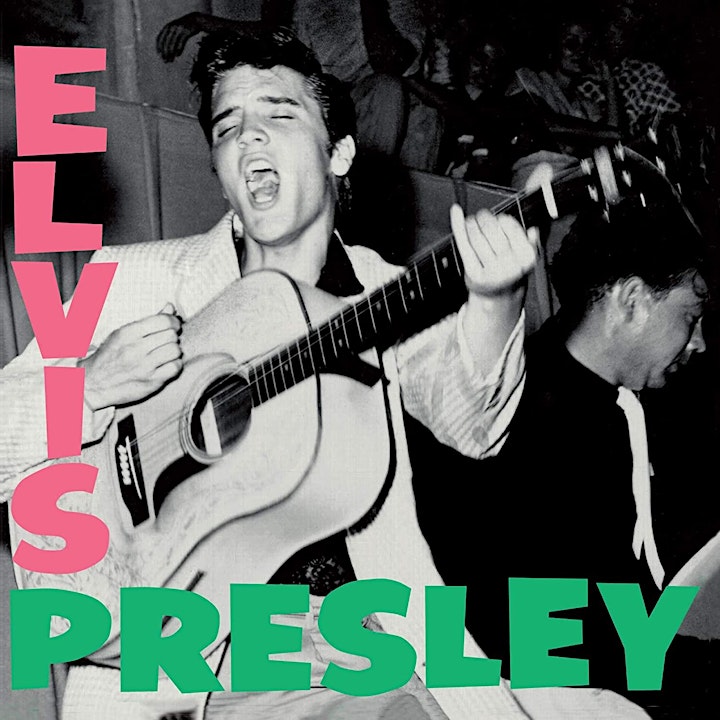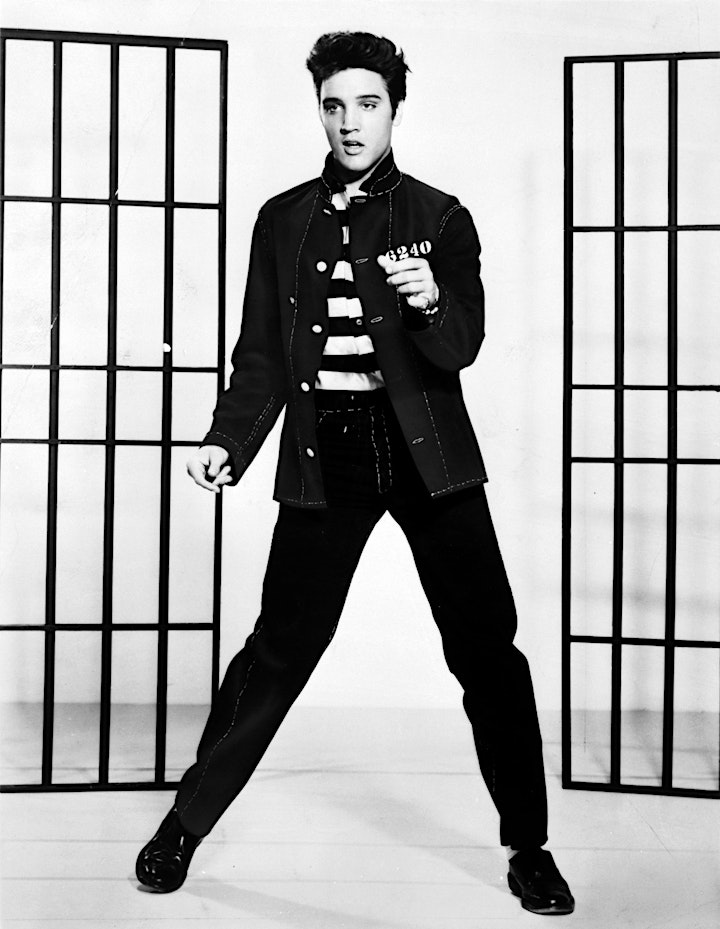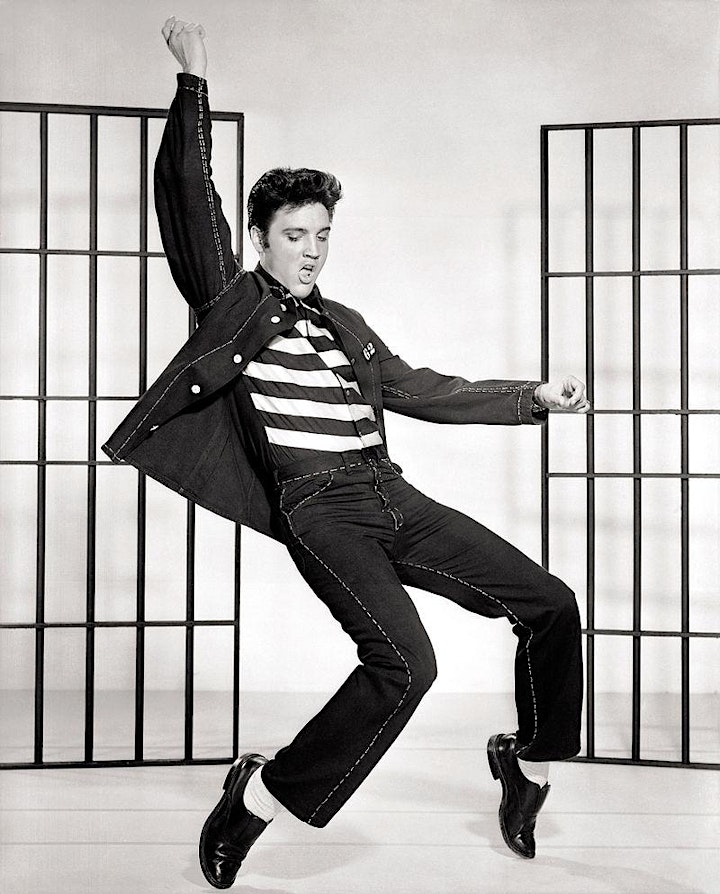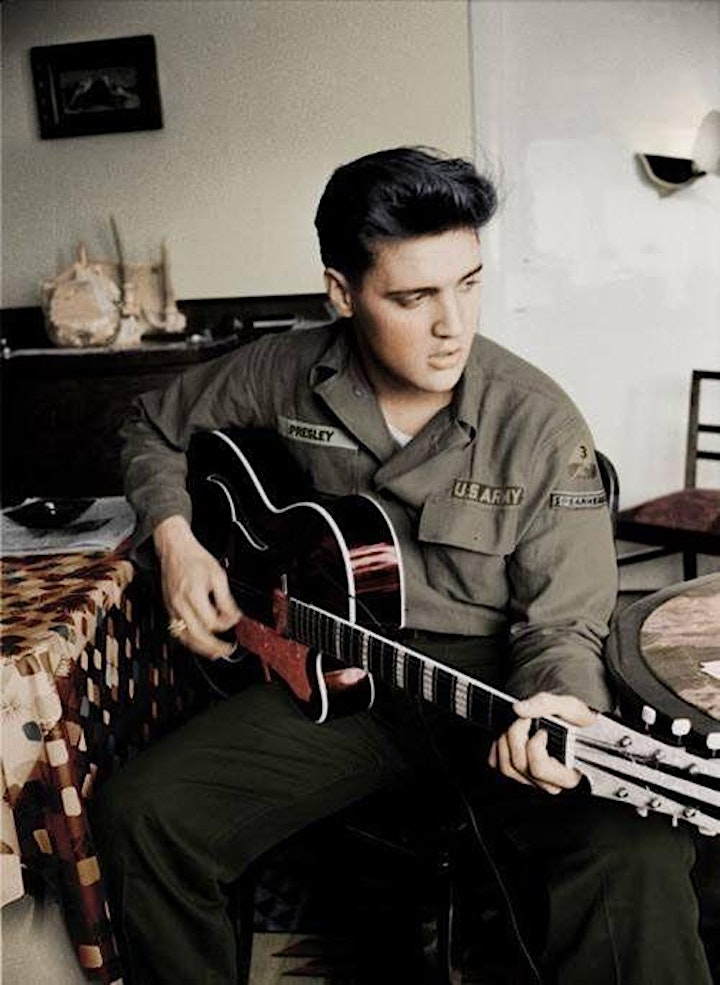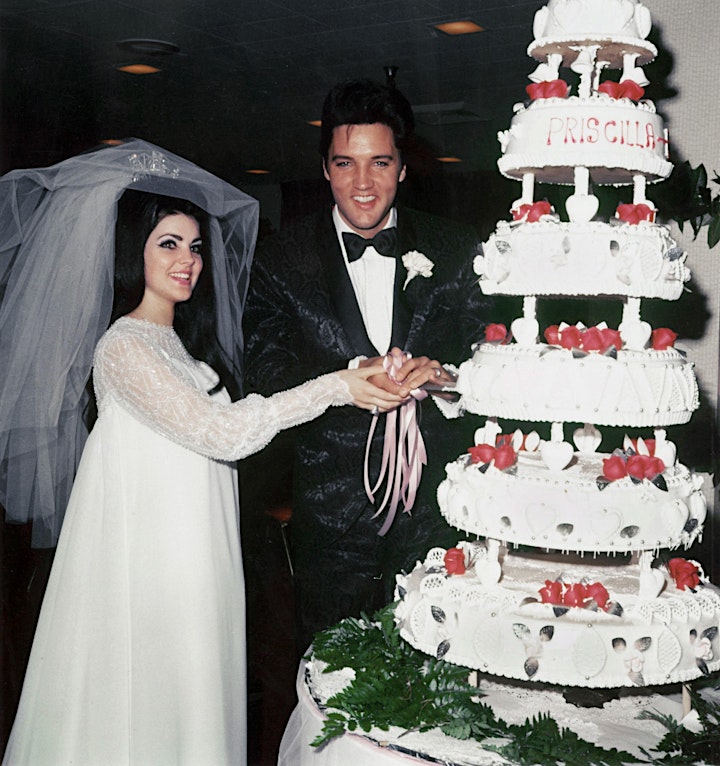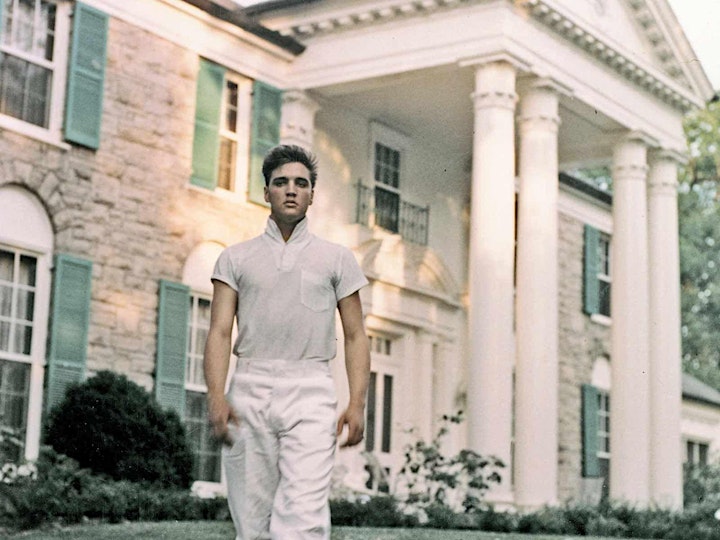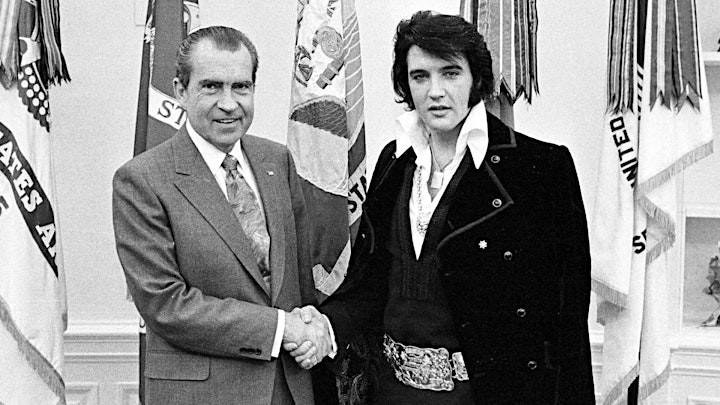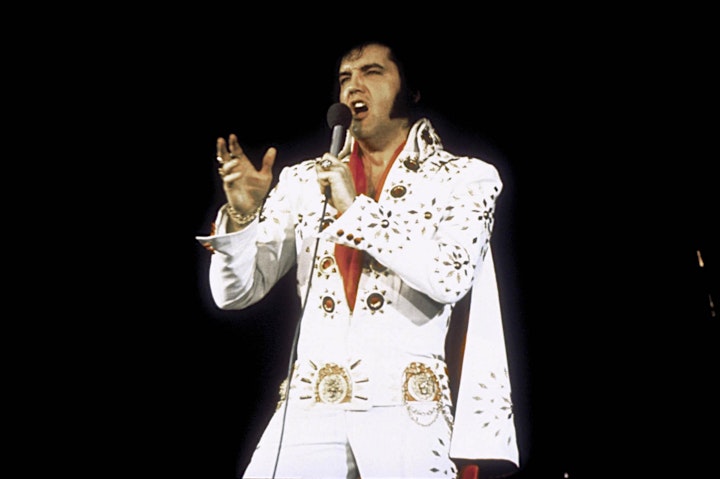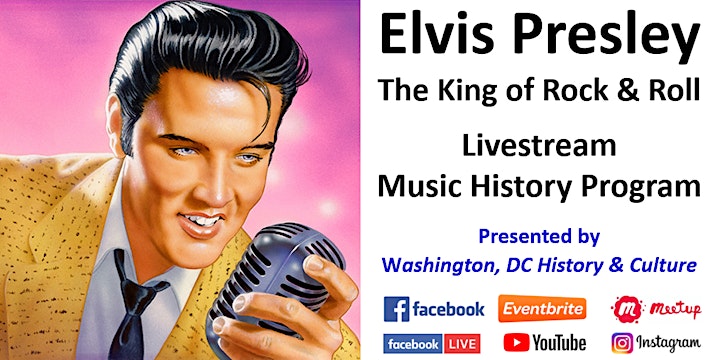 Let's celebrate Elvis Presley's 87th birthday (belated) during our latest music history livestream showcasing video selections of his best musical, television, film and concert performances.
Elvis Aaron Presley (January 8, 1935 – August 16, 1977), also known simply as Elvis, was an American singer, musician and actor. He is regarded as one of the most significant cultural icons of the 20th century and is often referred to as the "King of Rock and Roll" or simply "the King". His energized interpretations of songs and sexually provocative performance style, combined with a singularly potent mix of influences across color lines during a transformative era in race relations, led him to great success—and initial controversy.
Presley was born in Tupelo, Mississippi, and relocated to Memphis, Tennessee, with his family when he was 13 years old. His music career began there in 1954, recording at Sun Records with producer Sam Phillips, who wanted to bring the sound of African-American music to a wider audience. Presley, on rhythm acoustic guitar, and accompanied by lead guitarist Scotty Moore and bassist Bill Black, was a pioneer of rockabilly, an uptempo, backbeat-driven fusion of country music and rhythm and blues. In 1955, drummer D. J. Fontana joined to complete the lineup of Presley's classic quartet and RCA Victor acquired his contract in a deal arranged by Colonel Tom Parker, who would manage him for more than two decades. Presley's first RCA single, "Heartbreak Hotel", was released in January 1956 and became a number-one hit in the United States. With a series of successful network television appearances and chart-topping records, he became the leading figure of the newly popular sound of rock and roll.
In November 1956, Presley made his film debut in Love Me Tender. Drafted into military service in 1958, Presley relaunched his recording career two years later with some of his most commercially successful work. He held few concerts, however, and guided by Parker, proceeded to devote much of the 1960s to making Hollywood films and soundtrack albums, most of them critically derided. In 1968, following a seven-year break from live performances, he returned to the stage in the acclaimed television comeback special Elvis, which led to an extended Las Vegas concert residency and a string of highly profitable tours. Years of prescription drug abuse severely compromised his health, and he died suddenly in 1977 at his Graceland estate at the age of 42.
__________________________
Your host for this program is Robert Kelleman, the founder/director of the non-profit community organization Washington, DC History & Culture.
Donations Support Our Non-Profit Community Programs - Thank You!
PayPal: DCHistoryAndCulture@gmail.com
Venmo: @DCHistoryAndCulture
GoFundMe: https://gofund.me/d29491c0
__________________________
Zoom Connection:
This educational and entertaining program is open to all regardless of age, geographic location, etc. and since it is an online/virtual event via Zoom you can connect from anywhere in the world.
Zoom events have a limit on the number of people that can participate and therefore the event may "sell-out" once a certain number of registrations has been reached.
Zoom Connection Link Will Be Emailed:
Login info will be emailed several times beginning 24 hours prior to the event.
If you don't receive the Zoom connection link please contact us.
Zoom Connection Suggestions:
Connecting a few minutes early is strongly recommended.
To join the event simply click the Zoom link and follow the instructions.
If clicking the link doesn't work try copying and pasting it instead.
Password not required.
Zoom may work better in some browsers/devices than others - if one doesn't work try another.
When all else fails please read and follow the directions. : )
Didn't Receive the Zoom Connection Info?
Check your spam folder, make sure you didn't sign-up with your other email address (personal vs. work, etc.), and also review the email settings on your Eventbrite account (you may have turned off our notifications)- link below:
https://www.eventbrite.com/account-settings/email-preferences
Additional Eventbrite Troubleshooting Link:
https://www.eventbrite.com/support/articles/en_US/Troubleshooting/did-my-email-send-invitations-order-confirmations-reminders?lg=en_US
_________________________
Washington, DC History & Culture
Experience the history and culture of Washington, DC - and the world!
For more entertaining and educational programs visit us at:
https://www.Facebook.com/DCHistoryAndCulture
https://DCHistoryAndCulture.Eventbrite.com
https://www.Meetup.com/DCHistoryAndCulture
http://www.youtube.com/c/WashingtonDCHistoryCulture
We look forward to seeing you - thanks!
Robert Kelleman
rkelleman@yahoo.com
202-821-6325 (text only)
History & Culture Travels / Washington, DC History & Culture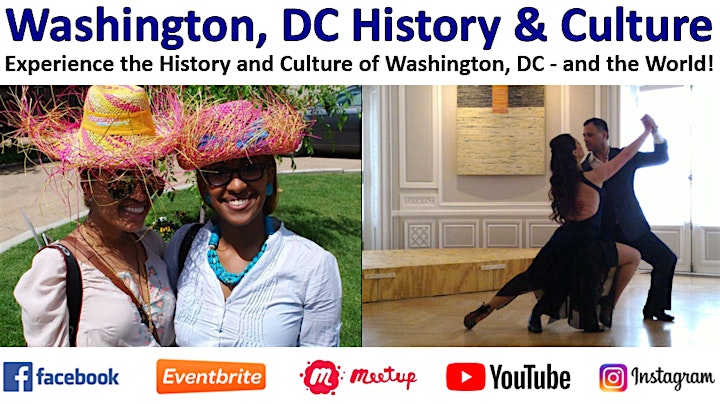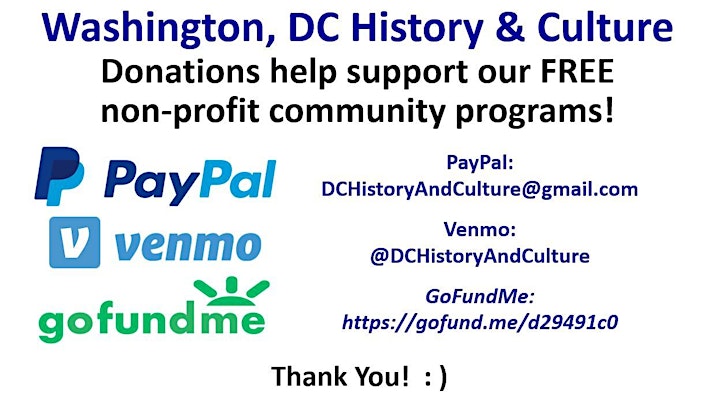 Organizer of Elvis Presley - Music History Livestream