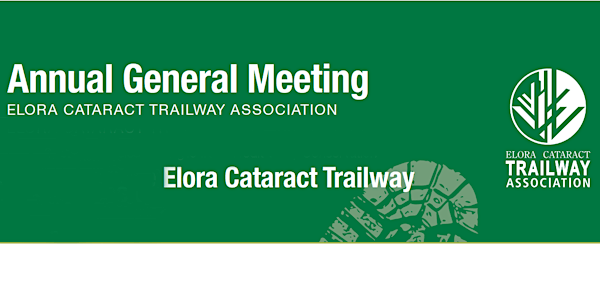 Elora Cataract Trailway Association Annual General Meeting (AGM)
Welcome to the Elora Cataract Trailway Association's Virtual Annual General Meeting.
About this event
VIRTUAL ANNUAL GENERAL MEETING
We are holding a virtual version of our AGM again this year. Join us on Wednesday, December 8th, at 7:00 PM. Our AGM this year will consist of a trail business presentation and a short talk on our new and ongoing projects. The AGM is a highlight for many of us on the board and ECTA members alike. Next year, we hope to return with an in-person AGM with a guest speaker and time to meet and talk with fellow trail enthusiasts.
The day before the AGM, you'll receive a reminder email with the meeting Link, agenda and other documents.
Organizer of Elora Cataract Trailway Association Annual General Meeting (AGM)