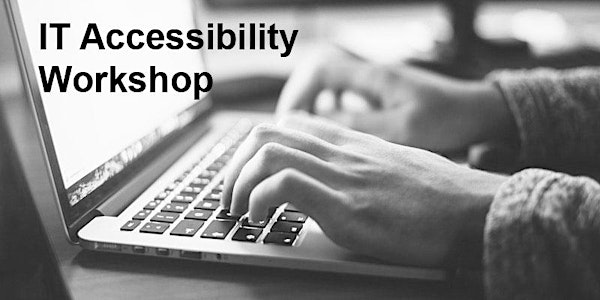 ELMS-Canvas Accessibility Tools
Learn about available tools for improving accessibility in ELMS-Canvas!
About this event
In this session, we will explore the available tools for improving the accessibility and usability of content in ELMS-Canvas. Barriers to learning can occur from simple issues with common elements such as color contrast, links, heading levels, and tables — but there are several built-in tools available for checking and fixing these issues.
Some previous experience with ELMS-Canvas is helpful but this session is designed for every level of experience. Attendees will leave with an understanding of the available resources and the ability to use them in their own course spaces.
The event will be hosted in Zoom, and automatic live captioning will be available in this session.
Please Note:
This event is intended for members of the University of Maryland community, and attendees will be required to log in to Zoom with their UMD email addresses.