Location
The 1911 Club - Home to the Elmhurst Knights of Columbus
537 South York Street
Elmhurst, IL 60126
Elmhurst Eagles Trivia Night is BACK!! Form a team, show your trivia skills, have FUN & raise money for our youth football & cheer program!
About this event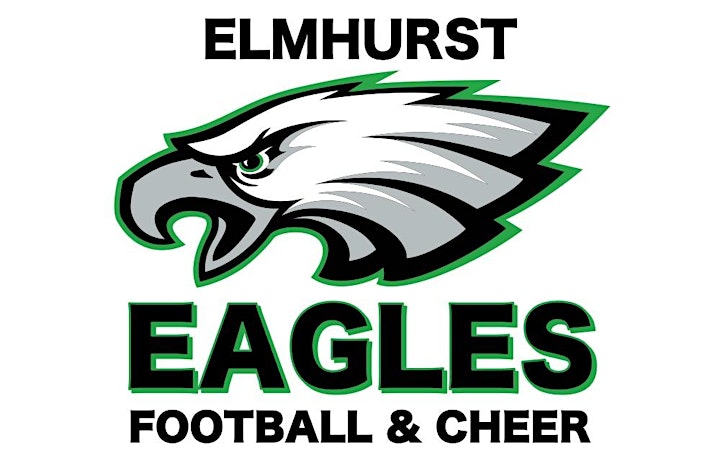 Join us for the Elmhurst Eagles THROUGH THE DECADES trivia night! This IS our annual fundraising event for the year!
We will be representing all decades that the Elmhurst Eagles have been in existence, since the 1960s through the 2020s. Each of the (7) rounds of trivia will celebrate each decade!
Details:
Doors open at 6pm
Trivia starts at 7pm (seven rounds of trivia)
Dancing, drinks, prizes and fun til ???
What you do:
Nominate a team captain & form a team of 10 people
Team captain registers ENTIRE team (link at top) - NOTE: This site is for registration ONLY. See payment details below.
Pick your decade (1960s through 2020s)
There will be team prizes for best decade-themed costumes & best decade-themed centerpiece!
Costs:
Trivia Participation: $500 per table of 10 people ($50 per person - includes dinner & 2 drink tickets) Must register full tables of 10 people.
CAN'T do trivia? $20 per person - includes 1 drink ticket
NOTE: You'll want to bring cash the night of the event for purchase of mulligans, split the pot & heads/tails
Payment: Send full table payment (NOTE: Your registration will not be considered complete until payment is received) to:
VENMO - @jennyengstrom and put in the memo "Eagles Trivia Night"
Check - Make payable to "Elmhurst Eagles" and mail/drop off at 15W122 Concord St., Elmhurst
Volunteers Needed: If interested, please include select option in registration
3 scorekeepers
3 split the pot sales helpers
The Elmhurst Eagles are a nonprofit youth program, and this annual fundraising event pays for our children's equipment and special events throughout the season! Thank you in advance. And LET'S GO EAGLES!
Special thanks to our AMAZING dinner sponsors!