Laughs Unlimited is celebrating 40 years in the comedy industry this month with 40 comics from all over the country! Get your tickets today!
About this event
Inside Jokes Outside Laughs is an outdoor comedy experience with headphones reminiscent of a silent disco to decrease distractions from the surroundings. The headphones provide a surround sound experience that creates the close intimacy of laughter in the group setting of a comedy show with social distancing applied.
This brand new idea has had all sold out audiences so far and has been a screaming success!! Don't miss your chance to be a part of history in the making limited seating available all tickets must be purchased online www.laughsunlimited.com
Born in Boston, Ellis Rodriguez is by far the funniest of nine children raised by loving immigrant parents from Panama. Living in a multi-racial, uni-cultural family gave him a unique perspective on life. He grew up speaking Spanish at home, English at church, and Ebonics in school.
Ellis spent his early twenties serving in the United States Marine Corps, but found his calling when he picked up a mic, entertaining anyone who would listen. Now, countless are listening and laughing. His commanding presence, charming personality, and hilarious material make him one of the best up and coming comics today.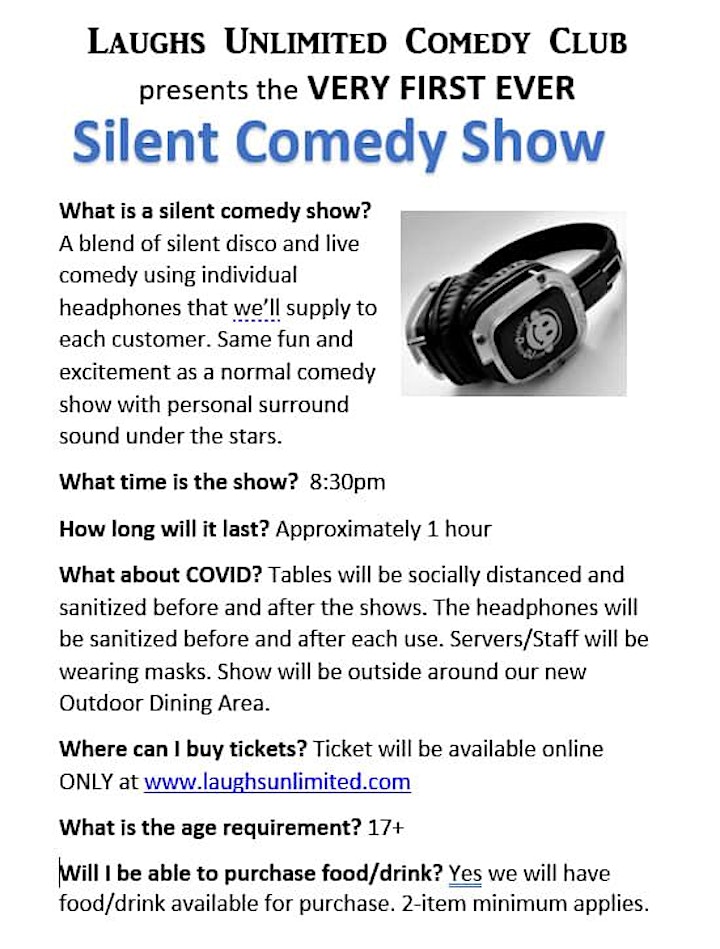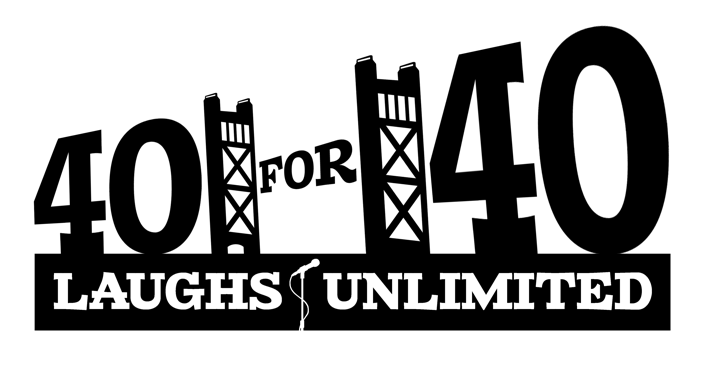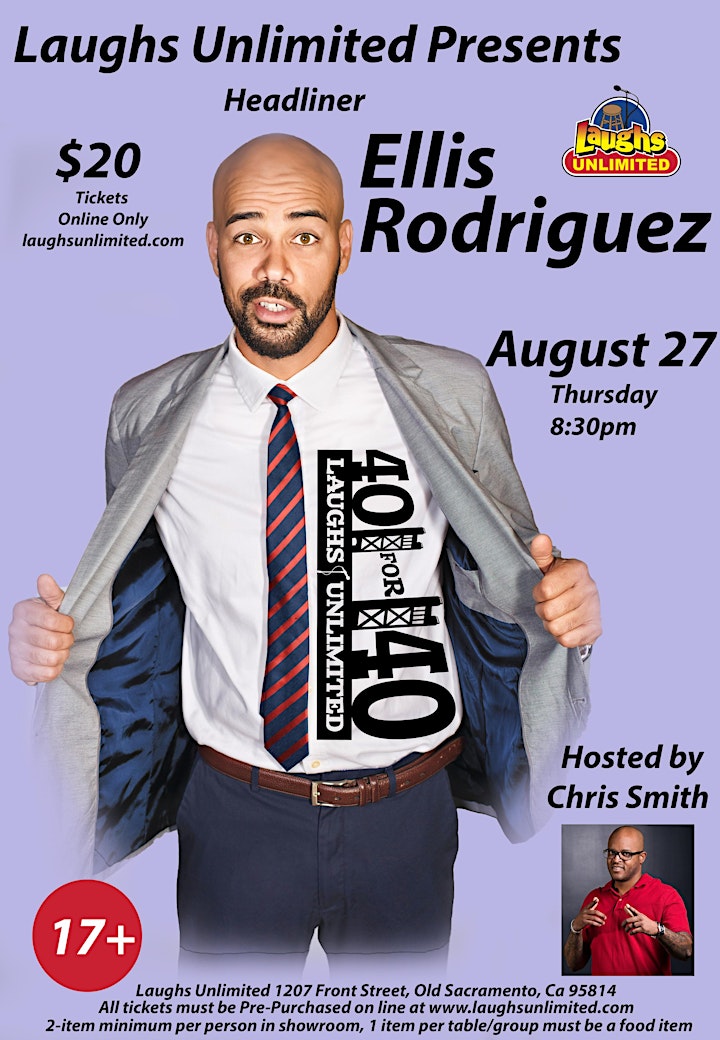 Organizer of Ellis Rodriguez - 40 for 40 - Inside Jokes Outside Laughs (Silent Comedy)